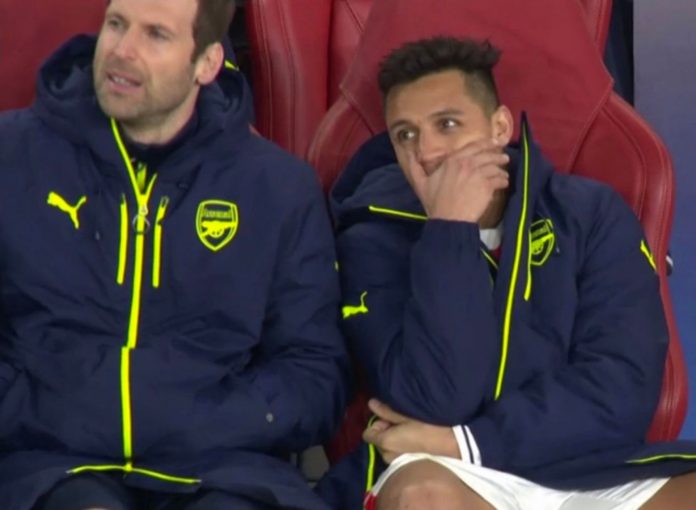 In the countdown to the second batch of UEFA Champions League Round of 16 clashes earlier this week, our focus was to be on a rather interesting development at one of the competition's most famous teams. On Friday last week, it had been widely reported that there was a training ground bust-up between Arsene Wenger and his talismanic attacker Alexis Sanchez.
The Frenchman left out the Chilean for Saturday's 3-1 loss against Liverpool as a disciplinary measure. Sanchez was later introduced in the second half, somewhat compromising whatever lesson Wenger wanted to teach.
These episodes of discontent are perhaps justified. The Copa America winner has only won 1 FA cup (2015) at the Emirates. He is unlikely to win another trophy in the wake of Arsenal's grand exit via a 10-2 aggregate loss to Bayern Munich. Sanchez was also caught on camera, supposedly laughing when his team were 5-1 down at home to the Bavarians.
Arsenal have consecutively crashed out of last 16 stage of the UCL in the last 7 seasons. They have not won a league title since the 2003/2004 season either. This puts in perspective the forward's rumoured wish to leave for greener pastures. The question is, what are his options? A few of our writers enlighten explore them.
Chelsea: He is the archetypal Conte player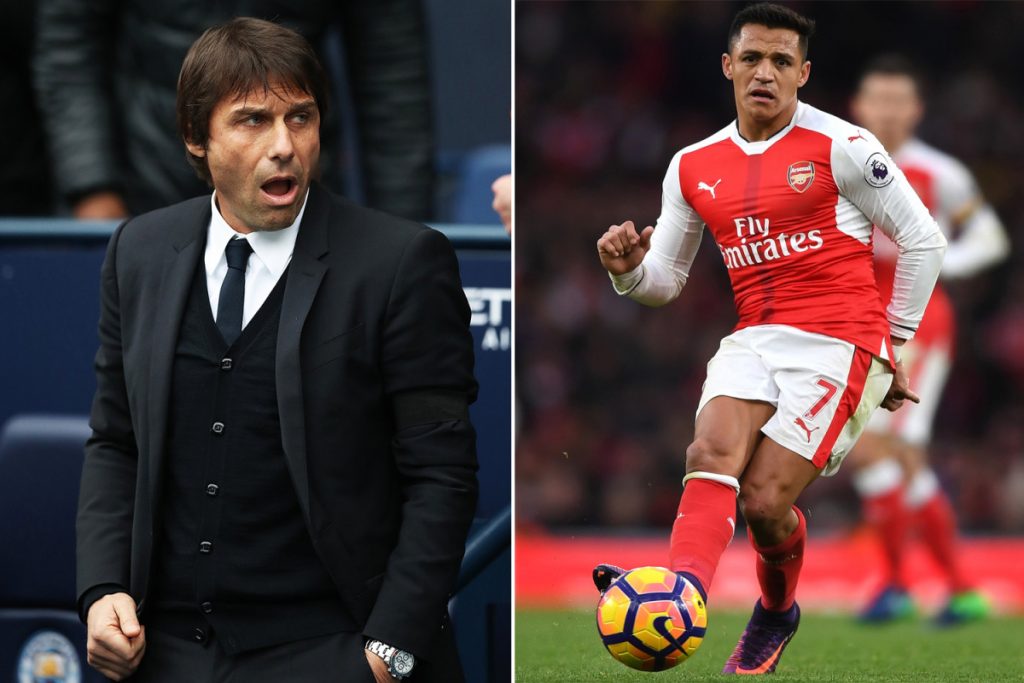 He can play up top (a role he has performed superbly in for Arsenal) or as one of the supporting cast to in-form Diego Costa. Sanchez in Chelsea's current setup would be a brilliant Blue fan's dream. With his tenacity on and off the ball, intelligent passing and an eye for goal from any range to boot, Sanchez ticks so many boxes. He could easily be any of the three attackers terrorizing defences at Stamford Bridge.
Should Costa eventually defect to China, Sanchez would easily replace him. If he slots in behind Costa with Eden Hazard, Pedro and Willian remain more than decent backups. In the coming season, with tumultuous times ahead for Conte, he could make life much easier for the Italian gaffer. Alexis in blue? Not a bad thing to imagine at all. – Nnamdi Juugo @nnamdijuugo
Juventus: Italian Homecoming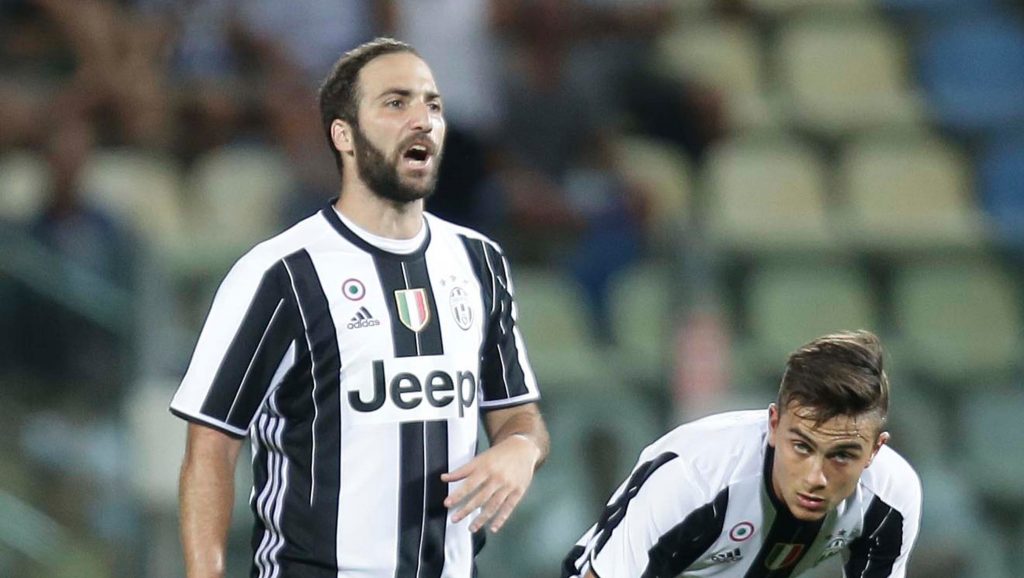 As the Chilean's future at Arsenal is thrown into doubt, a host of European heavyweights are beginning to circle. Unfazed by Wenger's rejection of Juventus' bid to lure Sanchez away last season, the Bianconeri have once again, thrown their hat in the ring. Whether the ex-Udinese forward could move to Turin depends on how you look at it.
Sanchez, who has already proven himself in Serie A with the Zebrette, would not need to acclimatize. On the flip side, can Juventus compete favourably with the other teams gunning for his services? Can they match the wages or a negligible part of what he's been paid at Arsenal?
Another dimension which might work in the Old Lady's favor is the managerial situation at Arsenal. With Juventus manager Massimiliano Allegri heavily linked to the manager's job at Arsenal, Sanchez might just turn out to be a deal sweetener.
In the event he does move to Juventus, a 4-3-2-1 formation with him alongside Paulo Dybala behind Gonzalo Higuain will surely terrorise defenders on the Peninsula. – Sidney Diogu @sidneydiogu
Alexis to Manchester? Do You Copy?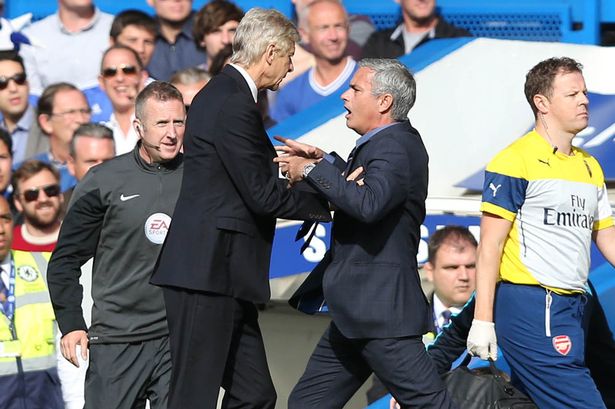 I'd personally like to see Sanchez at United. It's a known fact they currently lie 6th in the league, one place behind Arsenal. However, the Red Devils have won 2 major trophies in the past 12 months. They're still looking to book a quarter final spot in the Europa league against FC Rostov and are hopeful of a Top 4 spot domestically. Also, Jose Mourinho is still building his dream team, enough motivation for an exasperated player.
Sanchez would be perfect for Manchester United. He is so versatile he can play as an attacking midfielder, a winger or as a centre forward. The heavy reliance on Zlatan this season has cost Mourinho's men when the big Swede didn't come to the pitch with guns blazing. The former Barcelona player is a player with such an elite mentality. He's got the ability to turn a game around even when other players aren't playing so well.
Imagine if Sanchez was currently at Old Trafford, with Ibrahimovic banned for 3 matches, Sanchez would've stepped up and played as a centre forward in his absence, seamlessly. Mourinho has often deployed the 4-2-3-1 formation with Ibrahimovic as the target man. United have also found their potential magic play maker in Henrik Mkhitaryan (when he's fit) and the wide players include Anthony Martial (who can also play as a centre forward).
Marcus Rashford has often been played wide this season to accommodate Ibrahimovic but he is also another striker option. There is also Jesse Lingard, Juan Mata as well as Ashley Young although the latter has taken a more defensive role in recent times.
So where would Sanchez come in? He can be deployed as a supporting striker, a wide player or an attacking midfielder, bringing even more depth. He can start and finish counter attacks, dribble, create chances, score free-kicks, and threaten with long shots.
United have struggled to convert majority of their created chances this season and adding a prolific forward to the ranks is definitely not a bad idea. Whispers claim Antoine Griezmann is incoming this summer; for an exorbitant fee I'd reckon. However, if that doesn't work out, Sanchez to Manchester United is a great alternative to consider. – Kemi @MissManUtd
Could Alexis Sanchez Stay?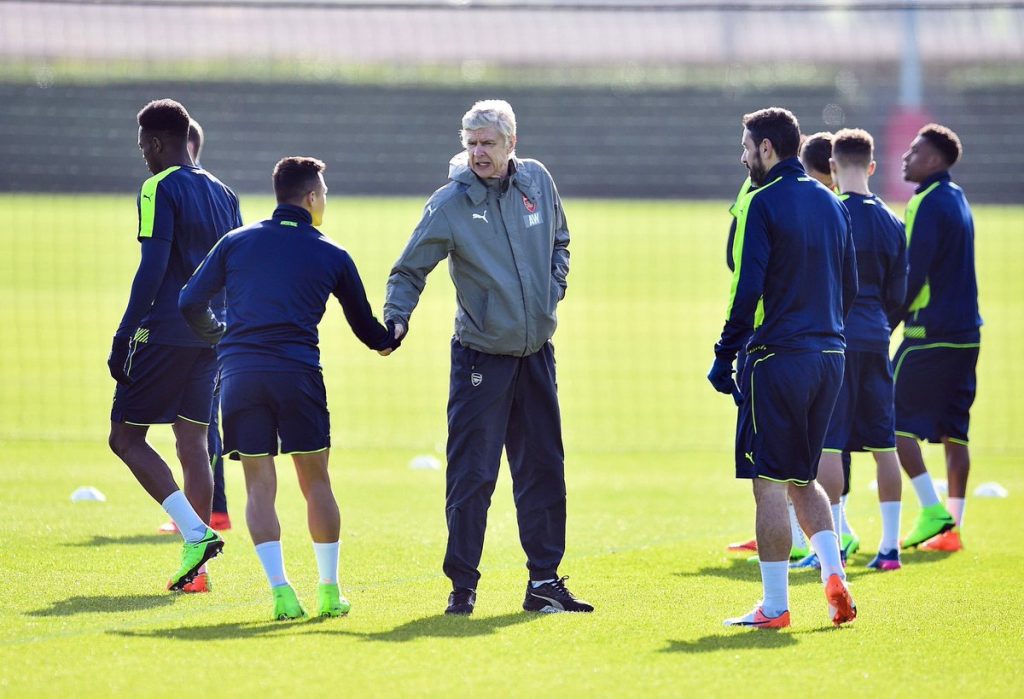 Everyone is almost sure Arsenal's talisman is leaving this summer because he wants to win more and deserves better. Even the player has hinted at his possible exit but what if he decides to stay?
If Arsenal decides to give him the pay rise he's reportedly demanded, there is a huge possibility he could stay put, right? Also, how Arsenal responds in the remaining games of the season (deceitful if you ask me) could have a great impact. A good run in the league and probably winning the FA Cup could convince him the team might compete better next year.
At Arsenal, Sanchez is a god, demigod. His starting place is guaranteed (except against special Liverpool 😒) just like at any of the possible destinations he is heading to. Nonetheless, there is no assurance he'll get the same patience accorded him at these other teams if and when his performances dip. A new coach coming in might just be what Sanchez needs to stay put.
For all we know his problem at Arsenal might be Wenger's approach and lack of ambition. The promise of signing like-minded players that want to compete for titles can also make him reconsider an exit. If Wenger or whoever is at the helm next season imports top-notch talent, that might be enough to keep the tireless forward.
So, let's say the Gunners finish strongly this season, the fans show Sanchez more love, beg him on social media or anywhere you see him not to leave. Then, the board announces a world class coach who to sign world class players. Afterwards, we see the Chilean handed a shiny new and lucrative contract… is it hard to see him rebuffing offers to move elsewhere? I don't think so. – Paolo Abamwa @paolokonqueror
Comments
comments