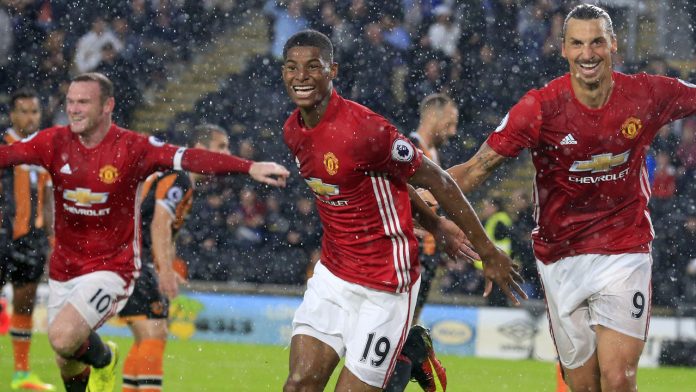 Once in a while, a 'brand new' fresh faced teenager comes on the scene, prompting talk of a local hero or home grown talent. A few of these "wonder kids" come to mind. Lionel Messi, Michael Owen, both Ronaldos, Neymar, Wayne Rooney as well as Bojan, Adnan Januzaj, Francis Jeffers, Francisco Pavon, Michael Johnson, Stephen Ireland. From the list, it is clear the story doesn't end the same way for everyone. Enter Marcus Rashford.
The young Red Devil is in the latest generation of players seemingly destined to reach the upper echelons of world football. Fewer players have made as dramatic a start to their footballing life as Rashford.
Last season, his debut as a surprise inclusion against FC Mitjyalland due to an Anthony Martial knock in a warm up opened the door for him. He netted twice on the night. A few days later he made his Premier League debut against Arsenal and repeated the feat. He even registered an assist on that sunny day.
Boom! A new star had been born. The world sat up and paid attention. He went on to score 5 times in 11 appearances in the league including a winner in his first Manchester derby appearance. His season culminated in an England call up to Roy Hodgson's Euro 2016 squad.
With the changes at Manchester United in the summer however, things have slowed down a bit for the young Mancunian. While the wagon hasn't quite derailed, he might be headed down the path of the Bojans/Pavons as opposed to the Owens/Rooneys. If something does not change soon enough, he may have to settle for an average career and not the stellar one so many have heralded.
First team chances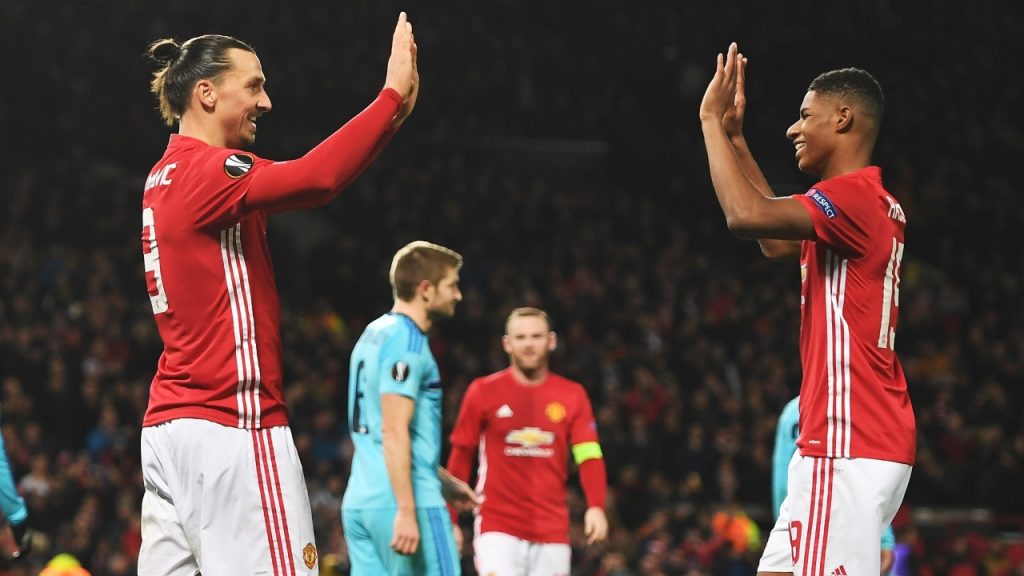 Paramount to any young player's development is playing time at a cogent level. Last season, Rashford made 11 premier league appearances (starting in all). In the 12 games after he got into the team, he clocked 886 minutes out of a possible 1080 a sensible 79%.
This season however, he has struggled for time on the pitch, starting only 10 games out of a possible 27. He's only played a full game 5 times, racking up 1064 minutes out of a possible 2340, about 45.5%.
Messi in the 2006/2007 season was about the same age. He played in 85% of league minutes he was available for despite a 3 month injury layoff and started 23 games out of 26. Owen's second season at Liverpool saw him play 90.1% starting 34 out of 37, Rooney at Everton 79.8% and 26/34 starts. On the other hand Bojan at Barcelona, 21%, Januzaj at United, 26.8%. With Mourinho saying Rashford only got so many games last season because United were in a crisis, one can only expect the trend to continue.
Manchester United's transfer policies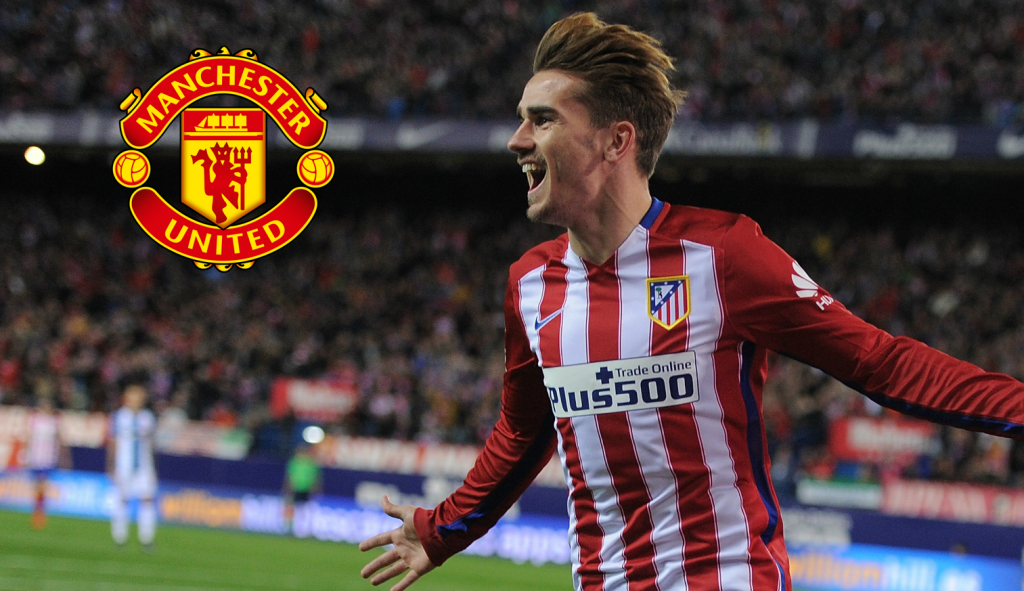 Being a mega club, United can afford virtually any player they want as shown by Paul Pogba's triumphant return. This spending power however, could be detrimental to the development of home grown talent like Rashford. In need of a striker, United sought the services of one of football's most iconic players, Zlatan Ibrahimović. Clearly a suitable name for the club's status, he is delivering remarkably well and is a great mentor.
However, you have to wonder how much his arrival has affected Rashford. The youngster has been played out of position to accommodate the big Swede. It is still unclear where, if at all, the knowledge passed down would be applied. With United still in the market for quality up front, (they're heavily linked with a summer move for Antoine Griezmann) wherein lies young Master Rashford's fate?
The Curse of the Jack of All Trades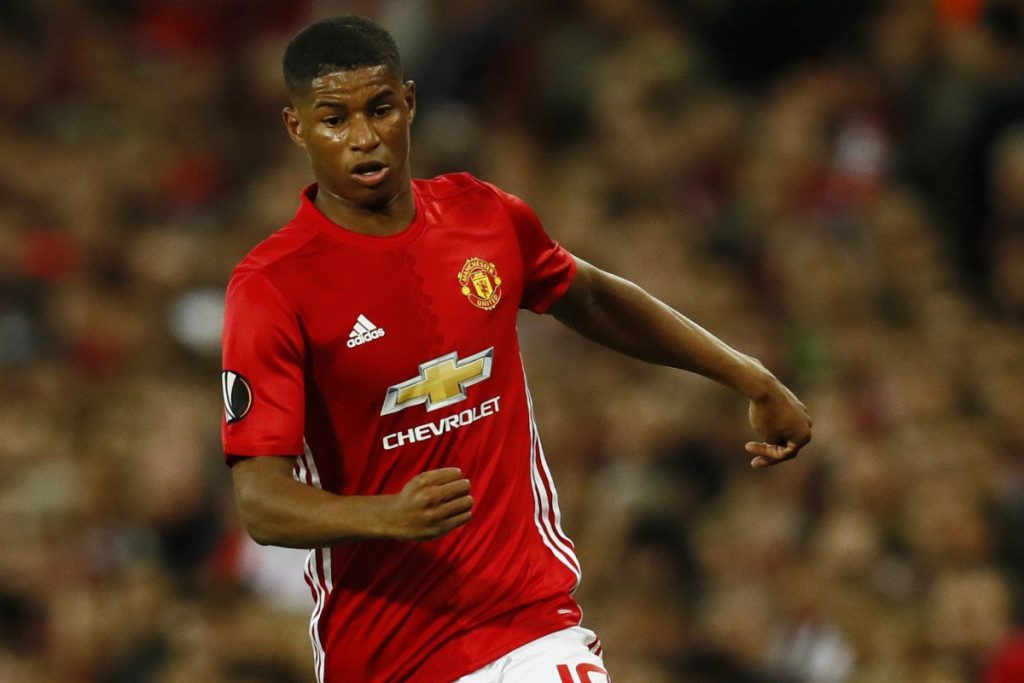 Being able to fit in different positions and different systems rarely becomes a potential stumbling block for your career. Nonetheless, for every Phillip Lahm, you have a John O'Shea. The Irishman, despite being a good player never mastered any of the numerous positions he played in.
Rashford's pace has seen him pushed out wide to the left to (you guessed it) accommodate Ibrahimović. It's a role he has largely struggled in this season, scoring twice and creating 1 more in the 18 games in the league he has played out wide. Absolutely nothing close to the 5 goals and 2 assists in 11 games he had while playing in the more direct centre forward role.
Jose 'the anti-potential' Mourinho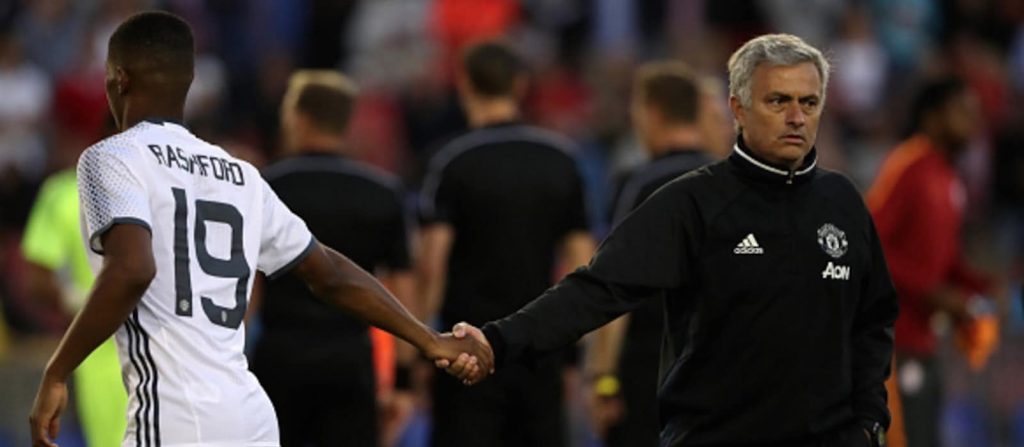 Mourinho, despite being an absolutely brilliant manager, has a few flaws. One of them is his somewhat poor handling of youth players. He simply has no time for them, he has 'Nigerian employer's syndrome.' He desperately wants to work with experienced people but could care less about giving such experience to young players. Weird considering he was a victim of the same thing at the onset of his career.
Since he joined Porto in 2002, Mourinho has managed 39+ teenagers. Only Helder Postiga in his first season at the Estadio Dragao has managed up to 2000 league minutes (~58.8%) under him. With more misses than hits when it comes to developing talent, we can only hope that Jose has learnt enough from his mistakes to help Rashford grow into a World class player.
If Rashford is to develop into a World class striker, he will need to play more minutes. This will only happen if United changes its transfer policy, which will only happen if the board sees that he can perform in his favourite position. It is ultimately up to the manger to show some faith in him and play him there.
Sorry to disappoint those people who expected a Rashford bashing. This is actually me giving one of my favourite young players an excuse or 2 in case he doesn't reach the lofty heights I have sworn he will.
Written by Ayoola Kelechi (@ayoola_kelechi)
Comments
comments