The Reds ran riot at Anfield to pile the pressure on Arsene Wenger.
Arsene Wenger cut a desolate figure on the Anfield touch line, as his side were destroyed by Liverpool's brilliant brand of attacking football.
The Arsenal boss is already under massive pressure just three games into the new season, and no wonder, after his baffling decisions here at this famous old ground.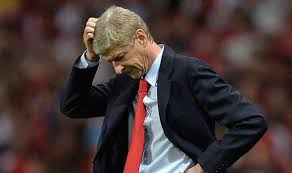 Liverpool's devastating wide duo of Sadio Mane and Mohamed Salah each scored a goal as they exploited weakness – yet again – in the visiting back line, after the outstanding Roberto Firmino had opened the scoring.
It left the Reds three up by the hour mark and strolling… and questions being asked about Wenger's decision to start the want-away pair of Alexis Sanchez and Alex Oxlade-Chamberlain, who were both replaced on 62 minutes after shocking displays.
Wenger must now face questions about his future after an awful start to the campaign from his side, as the obvious dissent from the visiting fans grew into a crescendo by the end, when Daniel Sturridge added a brilliant fourth just three minutes after coming on.
1. Pace is Liverpool's weapon, but speed of thought, not just movement.
Klopp wants his side to move the ball as swiftly as possible, and that means reading the game quicker than the opposition, and finding the right ball split seconds before the opposition see them.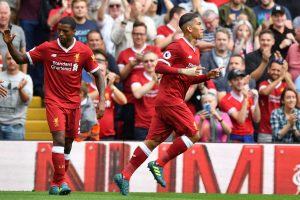 It worked like a dream here, their reading of the game just too much for Arsenal, with Gomez stealing the ball and playing intelligent passes for the first two goals, Salah the third.
2. That is the real reason behind Klopp's decision to rest Mignolet.
The Belgian keeper has done well this season, made big saves in both games against Hoffenheim, even kept out a penalty, but in just about every game this season, the manager has berated him at some point over his distribution.
To play such a fast breaking game, he needs the keeper to move the ball with intelligence.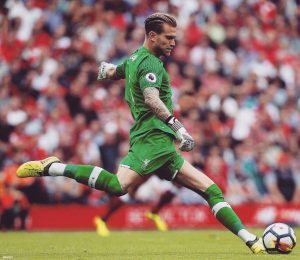 Karius clearly had instructions to do that and a couple of times almost lost it, but that is why he is in the team, and the crowd will have to accept those hairy moments.
3. Despite their attacking verve, Liverpool need more composure in front of goal.
It sounds harsh after such a devastating performance in the first hour, but they created enough chances to have doubled their lead at that point.
The problem with playing so quickly, is it tends to make everything so hurried, and a couple of finishes from the other wise electric Salah in particular showed that he is struggling to adapt to the quick/slow combination required of Liverpool forwards.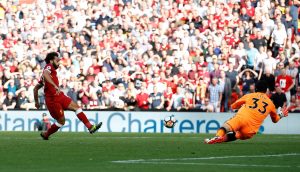 He will get better though, and so will the rest of forwards. When they do, it will be terrifying.
4. What have Arsenal been doing in training all week?
One thing you know about Liverpool, they will press, and press hard inside their opponents' half, especially early on.
So what kind of madness was it for Xhaka to try a lazy, dinked pass out to the touchline which allowed the excellent Gomez to intercept and provide the first goal?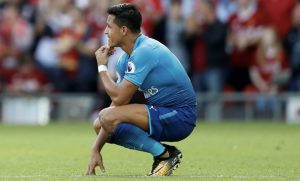 Of all the horrible mistakes Arsenal made, their failure to understand their opponents' tactics was the most baffling.
5. Arsenal were truly terrible, and their manager must take full responsibility.
Sadio Mane is quite possibly the most dangerous wide player in the whole of Europe right now, and yet Arsene Wenger chose to play Alex Oxlade-Chamberlain up against him.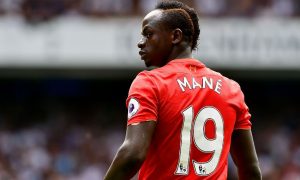 Let's think about that for a second.
A player who wants to leave because he hates playing wing back. Playing at wing back. Against the most deadly wide player in the Premier League.
What the hell did he think was going to happen?
Article By: Dare Ayinde, @pyperofficial 
Comments
comments