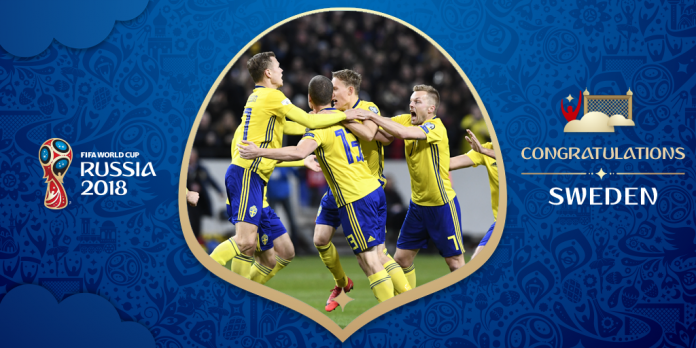 Victor Lindelöf, John Guidetti, Ludwig Augustinsson, Filip Helander, Isaac Kiese Thelin were all in the u21 squad that trailed 2-0 from the first leg of their Euro U21 qualifier play off against France. They stormed to a 3-0 lead in the second leg but an 87th minute Layvin Kurzawa goal looked like it would knock them out on the away goal rule. The young French man celebrated extravagantly, laughing and mocking the Swedes with a hand gesture. An action he would regret only a minute later when Oscar Lewicki scored what proved to be the winner. On that day, Kurzawa would be the first in a not so long line of people who underrated Sweden and were forced to eat their words.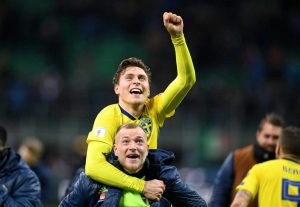 Sweden started their World Cup qualification campaign for the 2018 tournament without their mammoth forward Zlatan Ibrahimovic for the first time since 2002, after he retired from international football following an unsuccessful Euro 2016. They were given little or no chance of qualifying without him. If they had failed to qualify for the last 2 tournaments with their legend and leader, surely they could never do it without him. Especially since they were grouped with France, Netherlands and Bulgaria.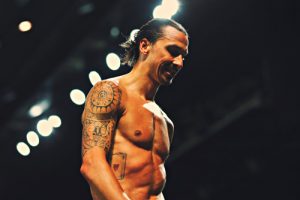 They began their campaign well enough, with a draw against Netherlands and a win away to Luxembourg. They continued in good form losing only away to France and Bulgaria, both of whom they vanquished in the return legs at the Friend's Arena Stadium in Solna. Sweden's good form in the group left them in second place in the group with 2 games to go. 3 points above Netherlands who they were to play In the final group game. But before then they had to face Luxembourg knowing that a large enough win could see them on the brink of making the playoffs through a better goal difference as long as they didn't lose too badly against Netherlands.
Even though the Scandinavians believed in themselves, someone in the opponents camp didn't believe they could do it. Dutch team coach Dick Advocaat when asked by a reporter,
"But what if Sweden win with like 8-0 against Luxembourg?"
He responded "They won't win 8-0, what a stupid question that is," Advocaat said. "8-0? Well, no I don't believe that." Sweden of course went on to win 8-0 with 4 goals from Marcus Berg. A dumbfounded Dutch team now needed to beat Sweden by at least 7 goals. Netherlands eventually beat Sweden 2-0 in the final group game, but it was not enough to see them through. With both teams on 19 points, Sweden's +17 goal difference beat Holland's +9 goal difference. Sweden recorded victim number 2.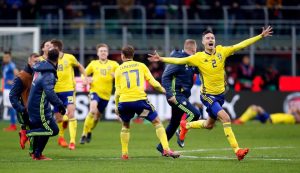 Sweden's reward for their second place finish was a playoff against 4 time World Champions Italy, and once again the tongues were wagging and putting Sweden down. "They've done well to get this far, but Italy MUST qualify for the World Cup". With stars like Gigi Buffon, Marco Verratti and Andrea Bellotti Italy were odds on to qualify from the play off. Italy manager Gian Piero Ventura publicly declared that he was not worried about the game against Sweden and urged fans of the Azzurri not to worry either and was quoted as saying:
"I am not thinking about whether we will play in the World Cup or not. I am already thinking about the group stage as well as the friendlies we have to play, against England and perhaps Argentina if I am not wrong. I think about Russia, of course, but first of all I am focused on Sweden, which is a mandatory step."
A mandatory step, but an assured step or so it seemed.
Sweden didn't only face this sort of discounting talk from opponents but also from within. Former captain and Record goal scorer Zlatan Ibrahimović whose international career highlight was scoring 4 goals including an overhead kick from 30 yards in a friendly against England, had in his idiosyncratic, narcissistic way claimed that the National team was not as good as when he was there. Attempting to shift focus from the Country's important play off game to himself a whole year after he walked away from international duty.
But Sweden were able to silence both doubters with a single deflected strike from the boot of Jakob Johansson in the first leg in Solna. A solid defensive display in the second leg helped them to a 0-0 draw at the San Siro and a 1-0 won on aggregate which took them to the World Cup. Halting Italy's progress for the first time in 60 years and most likely costing Ventura his job like they had done to Advocaat. As the final whistle blared the players jubilated wildly because they realized that they made it to the World Cup for the first time since 2006 despite being without the self acclaimed most important player in their history. A very compact team with few famous names but with the heart of champions, at this point anyone who underrates them does so at their own risk.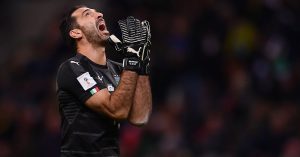 Article By: Ayoola Kelechi, @ayoola_kelechi 
Comments
comments