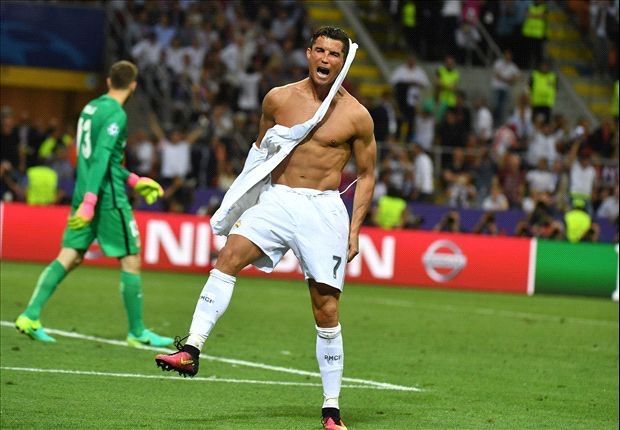 No doubt goal celebrations are a huge part of football which is why it is so popular. They are a good way to express the emotions a player is overwhelmed by after he or she scores a goal. Sometimes these celebrations are unplanned and the players just go with the flow. Other times, players not only plan extensive celebration styles and patterns like Lingard, they also own it so much so that it becomes synonymous with them.
This article is the first part of my favourite goal celebrations so far. Because you can never stop loving goal celebrations, there will be more in due time. Meanwhile, this list includes regular or unofficially trademarked celebrations by certain players. No long talk, let's dive in!
Didier Drogba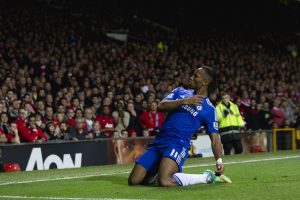 The king had so many goal celebrations. I don't know what to call this but the video does explain it. The best explanation I can give is that he chucks his arm in and out sideways as he runs, then he ends it with the classic knee slide. This celebration is quite contagious as a few players have found themselves doing it.
Aleksandar Mitrovic 
Saw it for the first time this season and absolutely loved it. It's quite easy to recreate; just pretend you're holding a small ball in your hand, and then shake it close to your ear.
https://twitter.com/PremLeaguePanel/status/1030948308708143105
Kylian Mbappe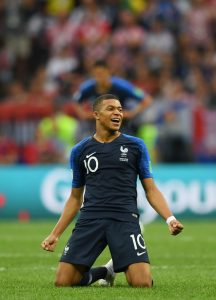 I never miss the chance to do the Mbappe celebration; it's easy and convenient. First do the Ronaldo stance (legs apart and all) then fold your arms in a really awkward way. Make sure you are scoring against the big guns on the biggest stages though.
Robbie Keane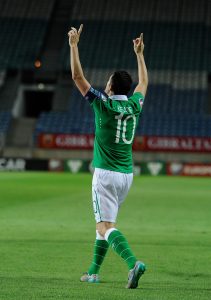 You're going to have to see this one. He does one cartwheel then tumbles on the ground and on his way up he shoots imaginary pistols. Classic Keane.
Bafetimbi Gomis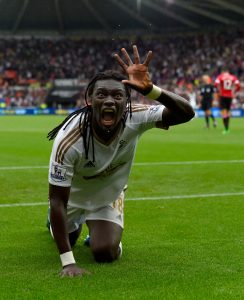 The real black panther sorry T'challa. Here's how you do it: with your hands and knees on the ground and a pretty scary facial expression, crawl. I miss Gomis in the Premier League solely for his celebration. I may or may not have replicated this celebration once or twice in my living room.
Carl Lloyd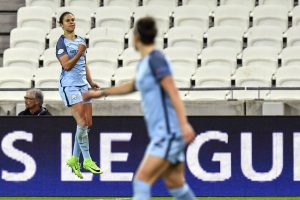 Step 1 – stick out your index finger and thumb.
Step 2- fold in the other 3 fingers. Now you have a finger gun.
The final step is to just flick your finger gun in the air uncontrollably as you run.
Congratulations you're a 2 time FIFA player of the year.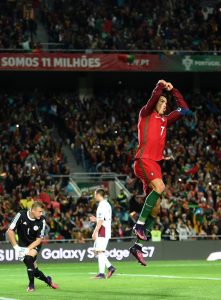 Run, jump and spread! Both arms and legs. And if you don't shout as you spread your legs and arms, you've missed it.
Daniel Sturridge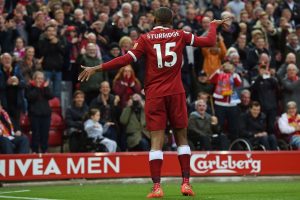 I do this dance sometimes when I'm in the kitchen frying plantain; it's easy, fun and a good way to exercise those arms.
Nani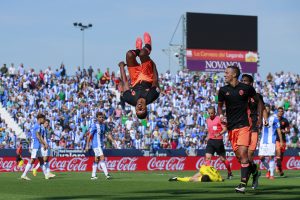 I cannot be the only one who thought Nani's flips would give Sir Alex Ferguson a heart attack someday. There is a chance that Nani missed out on his dream of being a gymnast, and he pays homage to that sport every time he scores. What at man.
Julius Aghahowa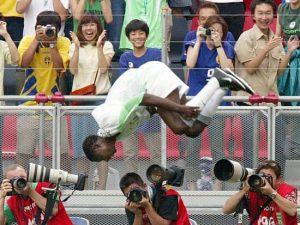 If Sir Alex Ferguson had signed Julius Aghahowa, he would have had to look away whenever the Nigerian scored, because use Aghahowa's 7 flips in a row would surely have tickled Fergie's heart. He did score a lot, to make matters worse.
I hope you enjoyed reading about and recreating some classic celebrations in football. Leave us a list of your faves in the comments section, if they're different from the ones on my list and watch out for my next edition of favourite football celebrations.
Article By: Luce Dior, @TheAfrolucy 
Comments
comments