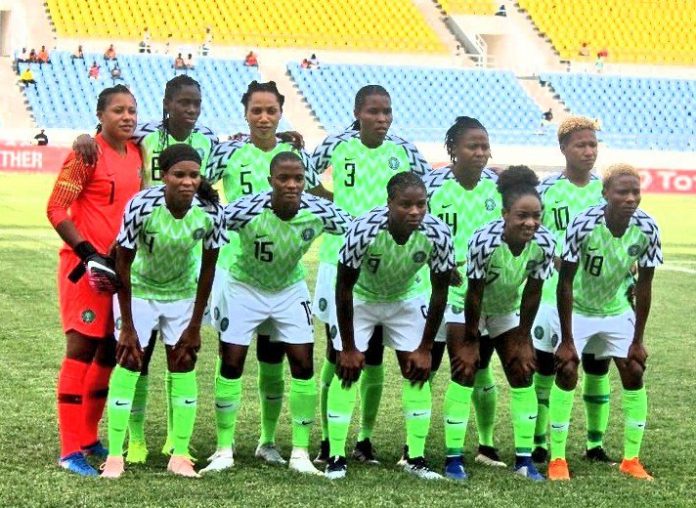 In case you not aware, the African Women's Cup of Nations is on right now and here are a few things that have happened;
The hosts, Ghana have bowed out and the final group stage matches for Group A were played yesterday. Cameroon topped the group with 7 points, Mali came close with 6 points, Ghana having won just one of their matches and then drawn another one came in 3rd place with 4 points and Algeria occupied the last position with no points at all. Only the top two qualify for the semi finals.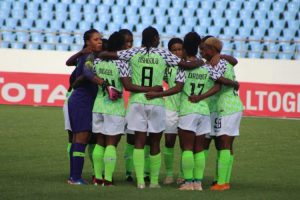 Nigeria's Fate Will Be Determined Today
Are we coming home or it is coming home? Or at least staying back to contend for a spot at next year's Women's World Cup in France? We will find out later today because things are still undecided in our group where South Africa sit on top with 6 points. We're in second place but only through goal difference as we share the same points with Zambia. Then Equatorial Guinea sits at the bottom of the table.
One thing is certain, it's safe to say they Equatorial Guinea are home bound. They currently have no points and have conceded 12 goals. It doesn't help that they play us today. (Maybe this is Karma for them fielding ineligible players during the qualifiers)
What does Nigeria need to do today?
Need I ask? We need to win and win well. If Zambia gets the win over South Africa, then they'll have 6 points as well. And we know goal difference is the next determinant for who goes through. So to be on the safe side, we need to defeat Equatorial Guinea well, say by 6 goals? I mean Zambia walloped them by 5 and South Africa put 7 goals past their keeper. So asking for six isn't too much.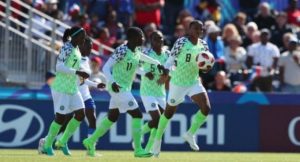 Can we do it? It's important to note here that Nigeria has had a rough start to the competition. Losing to South Africa in the first game was definitely not part of their title defense plans. Now, we defeated Zambia in comfortable fashion, but we were wasteful. Having created about 18 chances with 10 on target, a miserly 4 goal margin win didn't do justice to the game. A positive is that the display in the second game was much better than the first and we can hope to see an improvement later today.
How important is this win? Firstly, only the  finalists and the third place winner of the competition qualify for the World Cup next year. Therefore, this win is very important because we need to at least get out of the group stages and then fight to be one of the 3 finalists.
Our match against Equatorial Guinea, final group match is today. Yes you can watch on DSTV and yes, I am aware that the English Premier League is back (Ugh I haven't set my FPL team) but it's good to support your girls you know? You can always switch through the stations or just hit me up for updates.
Article By: Luce Dior, @TheAfrolucy 
Comments
comments