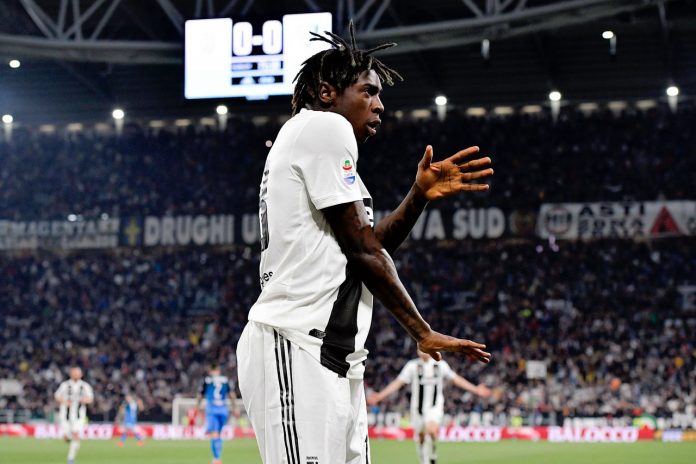 The 50:50 tackle in football is quite a complex scenario to judge, especially for referees. Two players lunging for a loose ball with equal claim. They are usually contested with as much vim as the players can muster. In this no holds barred confrontation for the ball, there can be no real villains or wrongdoers in a situation like that as both players are giving much as they expect to get and it is usually a hard but ultimately fair tackle.
When Moise Kean, Juve's 19-year-old starlet stepped into the Sardegna Arena, the home stadium of Cagliari Calcio, there was no way he could have expected what was in store for him.
Despite the Cagliari Ultras' checkered past, he would never have envisioned that he would spend the better part of 80 minutes being racially abused, only to be apportioned half the blame for the abuse by his own teammate, and Manager.

Upon scoring, Kean had the audacity to stand before his abusers and for this, the perpetrators and their sympathizers are trying to add Kean to the list of players whose abuse they can make an excuse for.
A group containing
Kalidou Koulibaly
of Napoli,
Sulley Muntari
while he was at Pescara and
Mario Balotelli
while playing for Inter Milan and Nice. They are the most prominent members of the "
He was racially abused but
…" group. He was racially abused BUT he was goading the fans with his celebration. He was racially abused BUT he reacted badly. He was racially abused BUT he walked off. He was racially abused BUT…… A clever ruse to subvert the issue at hand when the truth is glaring. There is not 'but' to racial abuse.
It is never a 50:50. It's never a case of cause and effect.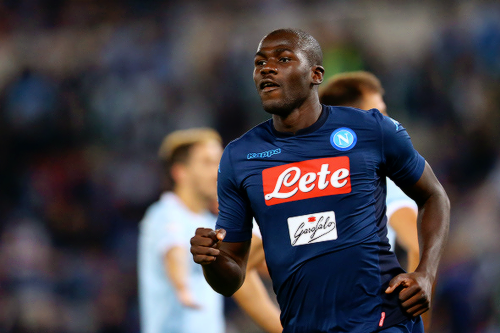 Leonardo Bonucci, Antonio Conte, and Cagliari Owner Tomasso Giulini, share the sentiment that Kean, with his celebration, had provoked the crowd into their gestures and chants. By doing so, they fail to acknowledge that Kean had celebrated as a reaction to abuse he was getting from midway in the first half until that point in the match. This can be ignored, if not forgiven.

The more pressing villainy is their gross inability to comprehend that racism or racist behaviour, unprovoked or not, is a manifestation of a racist mindset. It is not simply a bad reaction or a spillover of anger.

There are a thousand and one offensive things the fans could have said to Kean to make him feel bad. Things they would have said to other players with a different skin colour. Maybe Bernadeschi or Dybala would have been called an assortment of colourful Italian words that my editor would be too conscience-stricken to publish, but the problem with what happened to Kean is that the people jeering at him believe that calling him a black person is supposed to have the same effect as those unprintable words. The fact that he is of a different race is in their opinion an insult. Something he is meant to be hurt about or even cry over.

I have looked outside my window to check what century we are in and I have not spotted one horse-drawn carriage, so I can safely assume we are in an era where that sort of thinking is unacceptable. To then suggest that a victim of such mentality is equally to blame is beyond revolting.

To ask that Moise Kean a 19-year-old kid not have an emotional response to such abuse of his right to be seen as a person, is very high handed, especially coming from someone who saw nothing wrong with Cristiano Ronaldo's 'cojones' celebration against Atletico Madrid in the Champions' League or even his own celebration when he scored for AC Milan against Juventus after he felt the fans had given him a cold reception. It is simply because it didn't matter to him what Kean had gone through. It wasn't as important as qualifying for the Champions league Quarterfinals or getting a goal against his old club. So he couldn't understand why anybody would have an emotional response to mere monkey chants.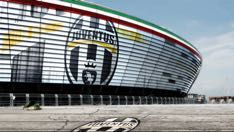 As Cagliari Calcio continue their now yearly tradition of racist chants, (2017, Muntari; 2018, Matuidi; 2019, Kean) it is important to note that racist chants aren't 50:50. They aren't 'a hard but fair tackle', they aren't born of anger or envy. Only of a racist mindset and governing bodies cannot continue to paper over cracks in their fight against racism with slaps on the wrist of repeat offenders. We are in an age too technologically advanced for a few small minded cowards to hide behind the emotion of football to propagate their hate and racist behaviour. It is time to fish them out and punish them.


Article By: Ayoola Kelechi



Comments
comments