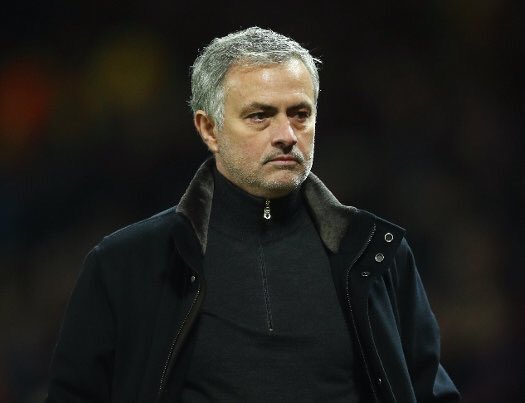 It has become a norm over the years for Jose Mourinho to take badly to anything other than total and undeniable success, as would be expected for a manager of his repute. It is not uncommon to hear tales of how badly some managers handle losses. Arsene Wenger in his earlier days at Arsenal would get physically sick and even have bouts of vomiting, but with Jose, it's a far more public and quite frankly more entertaining coping mechanism.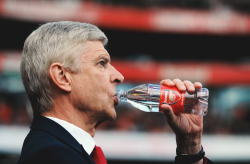 His penchant for explaining away his occasional lead balloons, with a dash of drama and hint of blame has become an intriguing but also predictable part of Mourinho in recent times. With the results and accolades coming in fewer than they used to, it has been an all too familiar sight to see Mourinho seated at a press conference having a lot to say and a few fingers to point. So when Wissam Ben Yedder, whose butt print had barely faded from the Sevilla dugout at Old Trafford scored his and Sevilla's second goal, pundits and journalists would have been smacking their lips just thinking about the delicious possibilities of what Jose could conjure up as an excuse for the shock defeat to a team who had previously not won an away UCL game this season and have lost 9 of 15 away games in the league.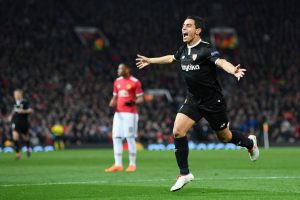 In the post-game press conference, Mourinho shocked the listening populace by saying it wasn't unusual for Manchester United to get knocked out of the Champions League R16, after all, he himself had knocked them out at this very stadium with Real Madrid and with Porto. On both occasions, United also exiting at the round of 16. As bizarre as that was, it wasn't the most unusual thing he said that week. Ahead of United's FA Cup game against Brighton, he startled everyone with a 12-minute tirade which was as entertaining as it was unbelievable. 12 minutes of excuses and accusations, half-truths and paradoxes which left me asking myself
'would he (and by extension Manchester United) be under as much criticism if he didn't talk so much?'
His 12-minute monologue contained the usual ingredients of a floundering Mourinho's speech. An excuse for shortcomings that should absolve him unequivocally of blame, A quick poke at Guardiola for something or the other; this time for taking easy jobs at clubs that are already prepared to be Champions, unlike he who prefers a challenge. And finally, reminders of how good he was is as a manager and the great things he has achieved.
His need to constantly do the latter was slyly revealed in some of his remarks. One particular instance he sighted towards the end of his address. "When I was 20 years old, I was nobody in football. I was somebody's son. What I was with, a lot of pride, when I was 20 years old was somebody's son. You know?" To the untrained eye, it seems like the most out of place part of his extraordinary tirade, but to those familiar with the story of Mourinho Snr, it is the most relevant part. The Mourinho family are no strangers to the unforgiving and forgetful nature of football, especially when it comes to managers. Mourinho Snr after guiding Rio Ave to promotion to the Portuguese first division as well as a cup final was sacked in the middle of a family Christmas lunch via a phone call no less after a string of unfavourable results including one loss just 3 days prior. Mourinho Jr remembers this particular Christmas and he once referred to it as a time when "I was 9 or 10 years old and my father was sacked on Christmas Day. He was a manager, the results had not been good, he lost a game on December 22 or 23. On Christmas Day, the telephone rang and he was sacked in the middle of our lunch." The truth of this is that Mourinho Snr had been sacked so brutishly on Christmas Day of 1984, with a 21-year-old Jose Mourinho Jr present to witness how quickly one's achievements or quality can quickly be forgotten in football. This is why he has taken it upon himself to remind us time and again just how good he is. How can he remind the rest of us how special a manager he is when he himself seems to have forgotten? Listening to him ramble on about Manchester United's lack of football heritage you have to empathize with Antonio Conte's comments about Jose forgetting how he used to be.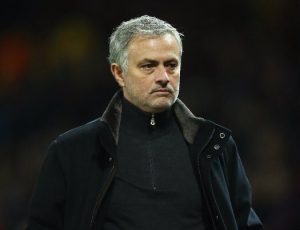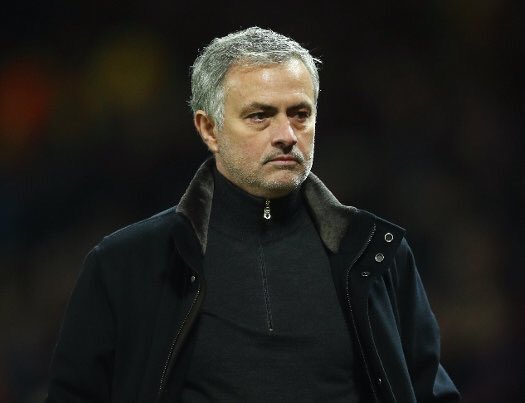 There seems to be no other explanations as to how a manager who took a Porto side who with a markedly worse European record than Manchester United to their 1st UEFA Champions League triumph in donkey years, repeated the feat with Inter Milan and managed to see Real Madrid to their first quarterfinals in 7 years following consecutive R16 exits (which he still bragged about in the interview) could come up with an excuse as ludicrous as 'football heritage' to explain losing to Sevilla. Had he lost to Bayern, Barcelona or any of Europe's usual contenders he mentioned, his comments would not have attracted as much criticism as it did. But he lost to Sevilla handing them their first quarter-final appearance for 60 years but still blames it on Sevilla's superior European heritage based on their 3 consecutive triumphs in a competition that he once said would be "a big disappointment" to win. He, of course, chose to leave out the fact that with United's triumph in the competition last season, they now have more players (19) who have won the competition in their ranks than Sevilla (8) who are 2 managers and a Sporting Director away from their glory days.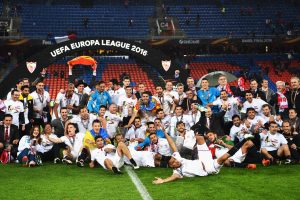 He cites United's lack of heritage in the Premier League compared to Manchester City in the last 5 years as to why they are 16 points behind in the title race despite hundreds of millions spent already. Forgetting that David De Gea, António Valencia, Ashley Young, Chris Smalling, and Phil Jones are all league winners in their own rights, and are still very much members of his squad. What he hasn't said is that the bulk of City's current squad including the 11 signed on by Guardiola have finished no higher than 3rd since their arrival at the Etihad Stadium. Or that the likes of Raheem Sterling, Nicolas Otamendi, Leroy Sane, Kevin De Bruyne, John Stones, will be tasting league success for the first time this season.
Maybe it's worse than we think, and Jose hasn't forgotten how good he was, but rather realises that he WAS good. Going by his own logic, a manager with his recent heritage should not be managing a fallen giant trying to get back on their feet. Perhaps that is why he says:
"And one day when I leave, the next Manchester United manager will find here (Romelu) Lukaku, (Nemanja) Matic, of course (David) De Gea from many years ago, they will find players with a different mentality, with a different quality, with a different background, with a different status, with a different know-how"
He knows that such an intelligent, fantastic crop of players deserve better than their current manager. Which is smart because why get these players to play under a manager who in his last 5 domestic campaigns has won the league only once, and has also finished 6th and has been sacked before Christmas while 15th on the table or one who hasn't coached a Champions League quarterfinal match since 2014. That is not the football heritage that Manchester United deserve going forward.
Article By: Ayoola Kelechi 
Comments
comments