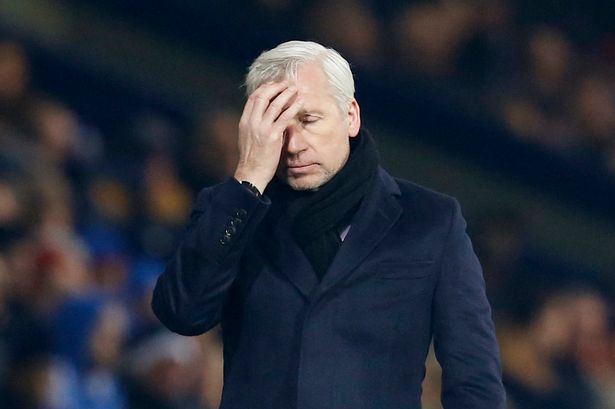 No fewer than 10 teams are deadlocked in a heated battle for several millions of pounds in revenue, and the best viewership in the entire Europe and a lot more perks that the Premier League provides as only 7 points separate 10th place Brighton from 18th place Crystal Palace with only 8 games left to spare in the season. The bottom end of the table has scarcely been tighter, with some teams aiming to get to the magical 40 points and others fighting tooth and nail to scrape together as many points as they can to stay above the murky relegation waters, the last 8 game weeks are sure to make enthralling viewing.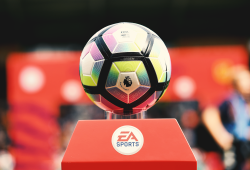 In 10th place is Brighton who were early season contenders for relegation and struggled slightly to adjust to Premier League life. Chris Hughton's men have since hit better form and are odds on to survive the drop. 7 points away from any real danger and 6 points away from 40 points which would most likely guarantee them safety. On the back of some excellent work from summer signing Pascal Groß as well as Glenn Murray, they will be confident of beating the drop, but still need to complete the job before celebrating. They still have some tricky fixtures coming up which include league leaders Manchester City (A), Manchester United (H), Liverpool (A) on the final day of the season and Tottenham (H), in between these fixtures  are games against fellow strugglers Huddersfield (H), Crystal Palace (A), Burnley (A) and Leicester (H) who are almost assured of safety.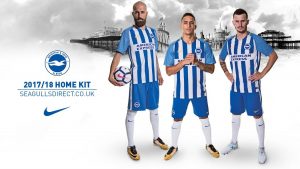 Eddie Howe's men are currently 11th, and 6 points off the relegation places, Bournemouth regrettably find themselves in the relegation dog fight once again in a season where they were tipped to push on from their 9th place finish in the 2016/2017 season. They have scored more goals than all the other teams in the bottom half of the table bar West Ham, but have leaked the 4th most goals (more than last placed West Brom). It's an aspect of their game they will need to work on if they are to avoid the drop as they have kept just 5 clean sheets in the 30 games so far (joint worst in the league). Their run in will see them face Liverpool (A) and Manchester United (H) but having already claimed the scalps of Chelsea and Arsenal so far this season they will be confident they can give the big boys a run for their money. Other games include ties against relatively saved Watford (A) and relatively damned West Brom (H) as well as Crystal Palace (H), Southampton (A), Swansea (H) and Burnley (A) all of whom are still very much in the fight for survival.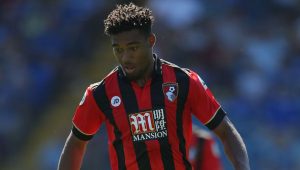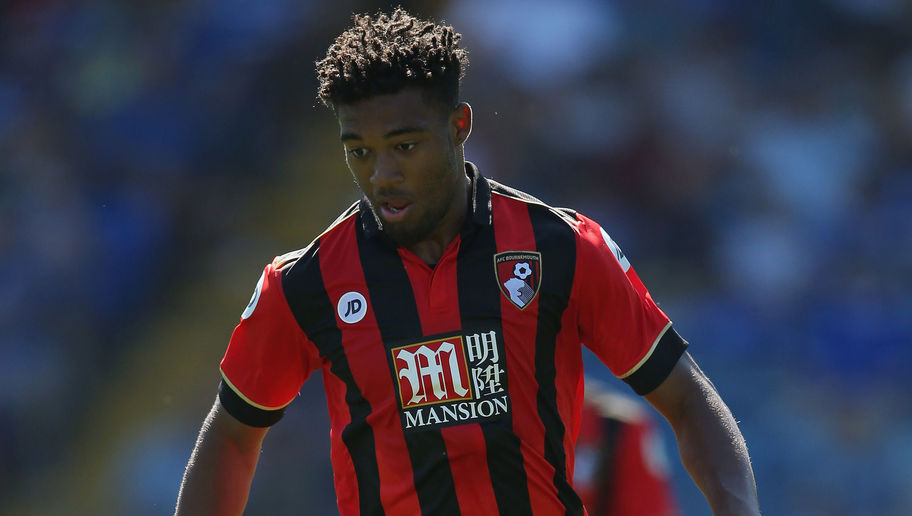 Newcastle who were as high as 4th place in the earlier part of the season, now find themselves 13th and just 5 points above Stoke City in 19th thanks to a run of 11 games which saw them lose 9 times. They have enjoyed some resurgence recently losing only once in the last 5 games including a hard fought 1-0 win over Manchester United. This means that with 32 points now, 8 points from their remaining 8 games will all but guarantee them a spot in the EPL for the 2018/2019 season. In those 8 games they will face Tottenham (A), Arsenal (H) and Chelsea (H). They will also be up against Leicester (A), Everton (A), Watford (A) and will look to make the most of games against that trio knowing that they have little left to play for. They will also lock horns with Huddersfield (H) and West Brom (H) judging by the fixtures, Newcastle are definitely one of the favourites to stay up.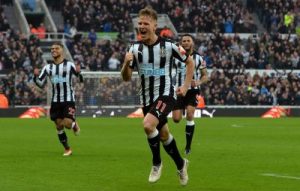 The shock appointment of former Sheffield Wednesday boss Carlos Carvalhal has proved to be a master stroke for Swansea City as he has lifted the club from 20th position to 14th position and taking them from 5 points below the safety line to 4 points above it. Bettering their fortunes on every side since he got to he club. Their goal per game average of 0.55 grom their first 20 games has risen to 1.4 in the 8 games he has been in charge. They have lost only twice in the league under Carvalhal. In games against Tottenham(H) and Brighton (A), claiming 18 points from a possible 30, 5 points more than they had managed in the 20 games that preceded his appointment. Their final 8 games will be against 4 other clubs battling relegation Southampton (H), West Brom (A) and Stoke City (H) who are all below the Swans on the table as well as Bournemouth (A) who are just above them now. They will also be up against opponents from the top half of the table in Manchester United (A), Everton (H), Manchester City (A) and Chelsea (H). They won't be fazed by the visits of the big boys as under Carvalhal they have already beaten Arsenal and Liverpool at the Liberty Stadium.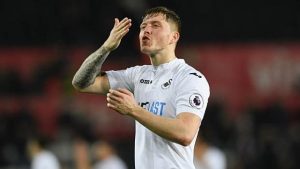 An unbeaten start to the season for Huddersfield saw David Wagner win the Premier League Manager of the month award for August 2017, they were punching above their weight for most if the season and were 11th at the turning of the new year, but a run of 5 straight defeats dragged Huddersfield back into the relegation conversation. They are currently 15th, and 4 points the right side of the relegation line. They play against Chelsea (A) and their last 2 games of the season will be against Manchester City (A) and Arsenal (H). They also come up against Crystal Palace (H), Newcastle (A), Brighton (A), Watford (A), and Everton (A) in their bid to stay in the Premier League.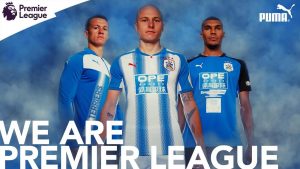 After bringing in the likes of Marko Armautovic and Javier Hernandez, West Ham faithfuls would have expected a lot better than their current position of 16th, with only 30 points from 30 games played. One week of untoward results could see West Ham drop as low as 19th, as they are only 3 points better off than 19th place Stoke City. Two wins from their first 11 games ensured that Slaven Billic's time at West Ham came to an end but their signing on of David Moyes didn't help much, after a mix of results, they are back where they were when they let Billic go, in 16th place. They have tough games coming up against Manchester United (H), Chelsea (A), Arsenal (A) Manchester City (H) and also Everton (H) and they will also face Southampton (H), Stoke (H), and Leicester City (A). Some tough fixtures for the Hammers if they are to avoid going the way of Moyes' last Premier League side.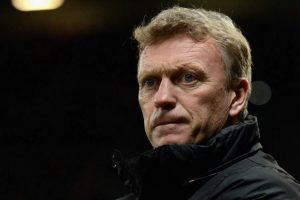 An 8th place finish and a League Cup Final would have seen most Southampton managers keep their job, but not Claude Puel, he was sacked just months after leading the saints to within a Zlatan Ibrahimovic' brace of a first League Cup in their club's history. A sign of Southampton's quest for greater things perhaps, but it has spectacularly backfired as they languish in 17th place, just 2 points away from the relegation zone. The manager they hired to replace Puel? Fired as well. A massive disappointment for the Saints who now have to fight tooth and nail to avoid something that would most likely not have happened if they kept Claude Puel. 3 of their final 8 games are against fellow strugglers Swansea (A), West Ham (A), and Bournemouth (H), while also navigating fixtures against Arsenal (A), Chelsea (H), Leicester (A), Everton (A), and Manchester City (H).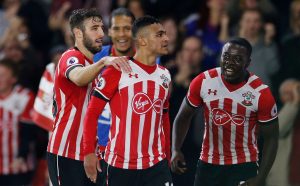 Crystal Palace lost their first 7 games of the season and quickly dispensed with manager Frank De Boer and even the short reprieve they got from their win against Chelsea didn't stop them from propping up the rest of the Premier League until the second week of December. They wouldn't leave the relegation zone until 2 weeks later and kept themselves away from it until a 4 game losing streak put them back in 18th place. They are only 1 point from safety though and their last 8 games suggest that it's not such a daunting task for the Eagles. They face only one top 6 team Liverpool (H), their other fixtures are against Huddersfield (A), Bournemouth (A), Brighton (H), Watford (A), Leicester City (H), Stoke City (A), and West Brom (H). Some vital wins in this last stretch could see the Eagles' destiny slip back in their own hands and you won't put it past Roy Hodson's men to overcome their poor start to the season.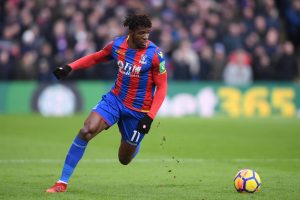 Stoke City are also a shock contender for relegation after a massively underwhelming season where they endured their worst campaign under Mark Hughes (who has since been dismissed). Sparky was given the boot after Stoke found themselves in 18th and with the worst defensive record in the league. They have won just once since Hughes was fired which is why they now find themselves in 19th position in a precarious but salvageable dilemma. Their last 8 games kick off  against Everton (H), and they face Arsenal (A), Spurs (H), West Ham (A), Burnley (H), Liverpool (A), Crystal Palace (H) and Swansea (A).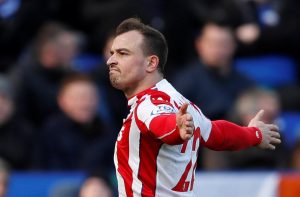 West Brom have made perhaps the blunder of the season in firing Tony Pulis. Even though things weren't rosy, you could still imagine Tony Pulis of all people should have turned it around and saved West Brom from relegation. After 12 games, West Brom had lost 6 times, and won twice. However, 3 of those losses came against Manchester City, Chelsea and Arsenal. The poor run of results left them in 16th place and they have not attained a higher position since Pulis was sacked. Only one win in the Alan Pardew era which has lasted 16 games has them dead last, 8 points from any hopes of survival. They have not claimed a single Premier League point since the end of January and now seem like a sure shot for relegation. Their last 8 games will be a real test of character for the baggies as they look to orchestrate a modern day miracle. They face Bournemouth (A), Burnley (H), Swansea (H), Manchester United (A), Liverpool (H), Newcastle (A), Tottenham (H), and Crystal Palace (A). Judging by their current form, they could be relegated long before facing Palace on the last day of the season.
Article By: Ayoola Kelechi 
Comments
comments