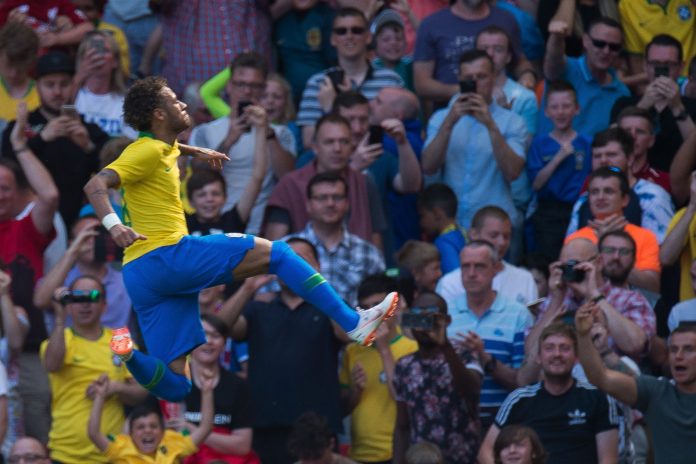 We're only hours away from the start of the World Cup and excitement is brimming over! Head coaches have settled on their teams, final plans for tactics and squad management are in place, we are ready to go. Debates over who should have been included or left out have inevitably been sparked naturally.
Traditionally, FIFA has its own list of best players from the tournament, which we get to see after the last ball is kicked in anger. Others – pundits and fans alike – often come up with theirs.
Here, 352NG has gone ahead to anticipate which players we expect to set the World Cup tournament alight. An all-star collective that we have elected to split into two teams to accommodate as many illustrious stars as possible.
TEAM A (4-3-3)
Goal Keeper: DAVID DE GEA (Spain)
Defenders: RB – JUANFRAN (Spain), CB – DIEGO GODIN (Uruguay), CB – SERGIO RAMOS (Spain), LB -MARCELO (Brazil).
Midfielders: CM- KEVIN DEBRUYNE (Belgium), DM-SERGIO BUSQUETS (Spain), CM-PHILLIPE COUTINHO (Brazil)
Forwards: RWF – MOHAMED SALAH (Egypt), CF – LIONEL MESSI (Argentina), LWF – CRISTIANO RONALDO (Portugal)
DeGea (Spain): The EPL Golden Glove winner in the just concluded EPL season still has to endure talk of not being the best just yet, Manuel Neuer is still very much around. Neuer spent most of last season out injured and it would be bizarre for Germany to have him as a starter. DeGea has beaten the likes of Alisson of Brazil and Marc-Andre Ter Stegen to claim this berth, no mean feat.
Juan Fran (Spain): Atletico Madrid's formidable defensive numbers boils down to having players like Juan Fran in their ranks. Very reliable in defence and armed with experience as well as a great understanding of the game, it is evident from his record of zero defensive errors in the just concluded season that he's worth his weight in gold.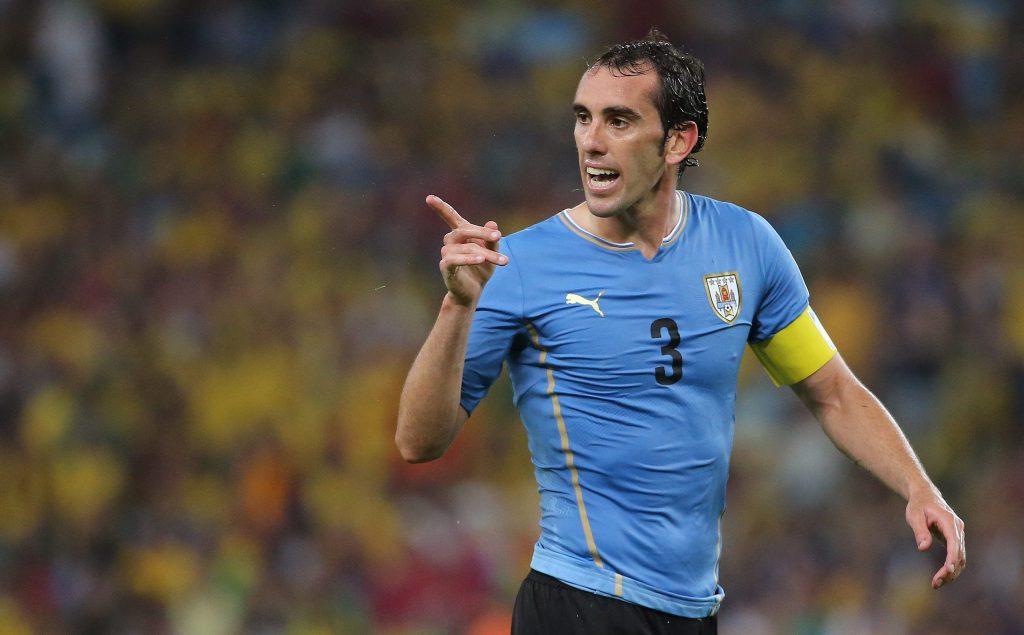 Diego Godin (Uruguay): With the best home defensive record in Europe's top five leagues, Atletico Madrid deserves to have more than one of their defenders in this line-up. Steady and assured, Godin's ever-dependable presence and tenacity can't be overlooked. An average of 7 key defensive actions per game and only one defensive error makes him quite the asset.
Sergio Ramos (Spain): There's no denying the current best defender in world football his place in our World Cup team. Captain of the Real Madrid side that just won the UEFA Champions League three-peat, he provides the experience and the knack for scoring crucial goals.
Marcelo (Brazil): We complete our quartet of Spain based defenders with the inclusion of the Brazilian defensive sage. Regarded as the outright best left-back in the World and one of the most accomplished in his position in modern football, Marcelo's attacking energy down the flank and his more than often forward bursts are a delight to watch.
Sergio Busquets (Spain): Since his emergence in the Pep Guardiola-led Barcelona team, the Catalan midfielder has performed consistently at the highest level. Very unassuming yet effective, Busquets looks like he can still perform at the very top for at least a few more years. Busquets is a regular starter for Spain, this World Cup will continue his run in a side that has great things expected of them.
Kevin de Bruyne (Belgium): Perhaps, the Belgian can be seen as the most creative midfielder in Europe right now. On the back of 16 assists and 41 through balls in the just concluded EPL season, De Bruyne is such a creative genius. It can be argued that much of Belgium's attacking play should emanate from him and that's a lot to expect from a player who has someone like Eden Hazard in the team.
Phillipe Coutinho (Brazil): The new Barcelona recruit has earned a berth on our team on the back of an impressive campaign for both Liverpool and Barcelona. He slotted into the Barcelona side with ease and provided some moments of magic. His knack for scoring from dead ball situations is also a key area of his immense skills. He is a player that will be key for Brazil if they live up to their billing at the World Cup.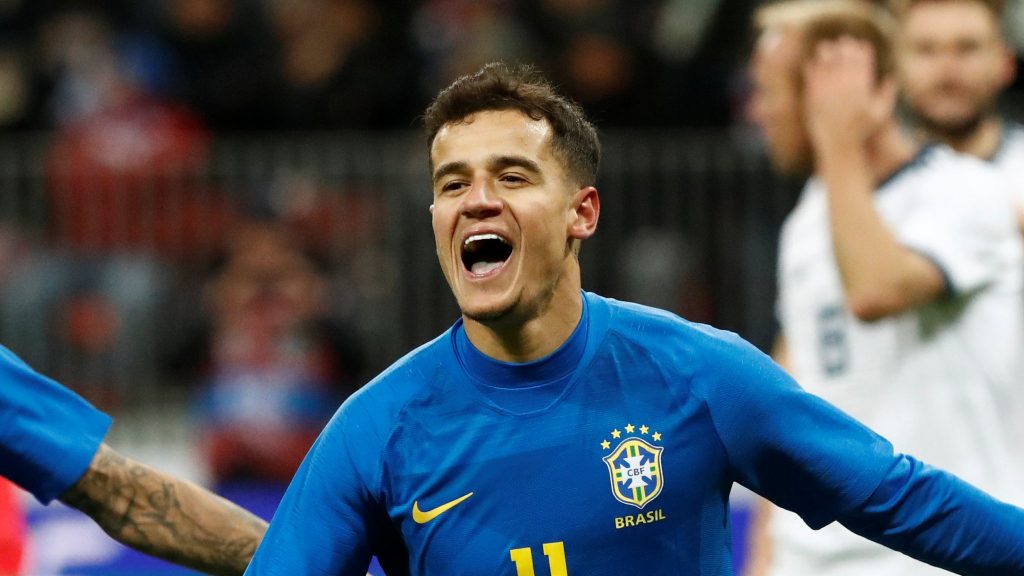 Mo Salah (Egypt): Salah broke the goal scoring record in the EPL in a single season. His impressive goalscoring feats also drove Liverpool to the final of the UCL, albeit a final ended by tussling with Ramos.  He is already being considered for a Ballon d'Or gong, despite not even doing anything at the World Cup yet, an amazing accomplishment.
Lionel Messi (Argentina): We have gotten so used to the level of performance Messi brings to the table that his season seemed ordinary to most fans. The highest goal scorer in the league (as well as in Europe's top leagues) and five-time Ballon d'Or winner remains such an important player. He has scored at least 40 goals for nine consecutive seasons and it seems a no-brainer to consider him the best footballer on the planet.
Cristiano Ronaldo (Portugal): Five-time UCL winner and current holder of the FIFA best player award, he remains, just like his Argentine rival, Messi the best at his craft. His goal scoring contribution for both club and country cannot be overemphasized. Even at the age of 33, the most determined footballer the world lit up the UCL (his trademark tournament) with 15 goals in 13 matches.
TEAM B (4-2-3-1)
Goal Keeper: MARC-ANDRE TER STEGEN (Germany)
Defenders: RB – JOSHUA KIMMICH (Germany), CB – THIAGO SILVA (Brazil), CB – NICOLAS OTAMENDI (Argentina), LB – CESAR AZPILICUETA (Spain)
Midfielders: DM – FERNANDINHO (Brazil), LUKA MODRIC (Croatia), RM-RAHEEM STERLING (England), AM – ANTOINE GRIEZMANN (France), LM – NEYMAR JR. (Brazil)
Forwards: HARRY KANE (England)
Marc-Andre Ter Stegen (Germany): Much has been said about how Neuer remains the number one player for Germany, which is understandable given the Bayern Munich number 1's ability and experience for Die Mannschaft. However, for the basis of fitness, his successor. Off the back of a splendid campaign for Barcelona, winning the double and putting up solid performances, his role is surely going to be key for the defending champions in Russia.
Joshua Kimmich (Germany): One of the shining stars in the Bayern Munich set up, Kimmich has sharpened his skills in his preferred right-back position. Much similar in play to Marcelo on the left, his forays down the flanks terrorizes opponents; his energy also ensures he carries out his defensive duties adequately.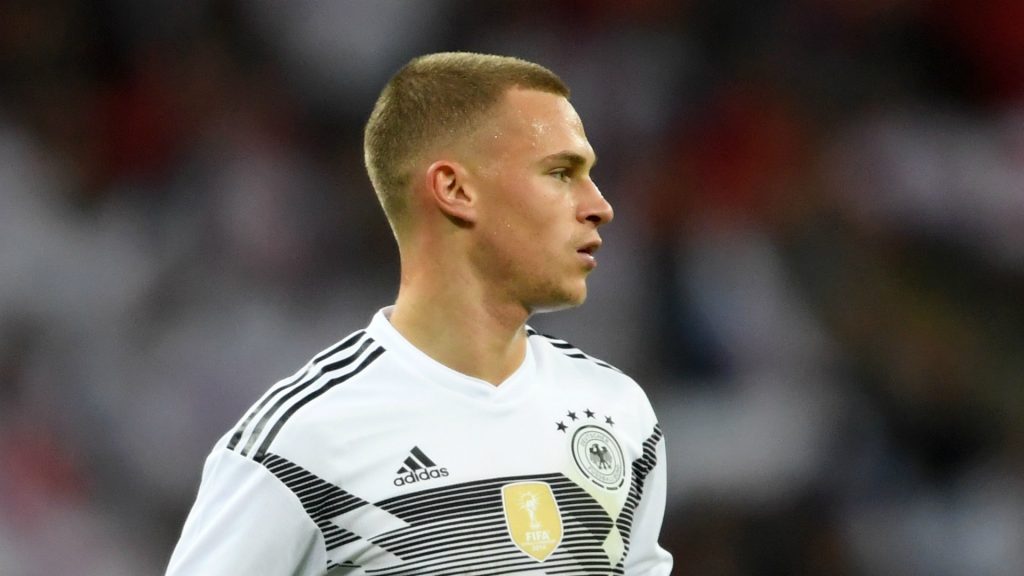 Thiago Silva (Brazil): Now a veteran, Silva's experience makes him a hard-to-ignore choice on our team. That experience is of course what Brazil is counting on with the former Milan defender. His leadership is needed as Brazil looks to reinvent itself yet again.
Nicolas Otamendi (Argentina): Otamendi's defensive capabilities have skyrocketed under Pep, which may seem like ironical. His ball control and passing abilities have improved tremendously, and he looks even more commanding than ever.
Cesar Azpilicueta (Spain): Spain is blessed with numerous fullbacks, Azpilicueta is top amongst them. The utility defender can play almost all positions across the back line and proves to have a solid understanding of the game going forward. The Chelsea vice-captain would be a key member of the Spain squad should they hope to make a case for the world title once more.
Fernandinho (Brazil): Just like many of the Manchester City players, Fernadinho's skills have improved tremendously under the tutelage of Guardiola. A star-studded Brazilian team would make do with a brilliant midfield foil like Fernandinho. He doesn't only provide defensive cover though, he pops up with goals and assists when his team needs it most.
Luka Modric (Croatia): Often the creative engine for Madrid the 32-year-old has come off yet another impressive campaign for the Spanish giants. Modric captains Croatia and will be expected to provide the kind of service he provides in Spain. He compliments Fernandinho in our midfield as a deep-lying playmaker (DLP).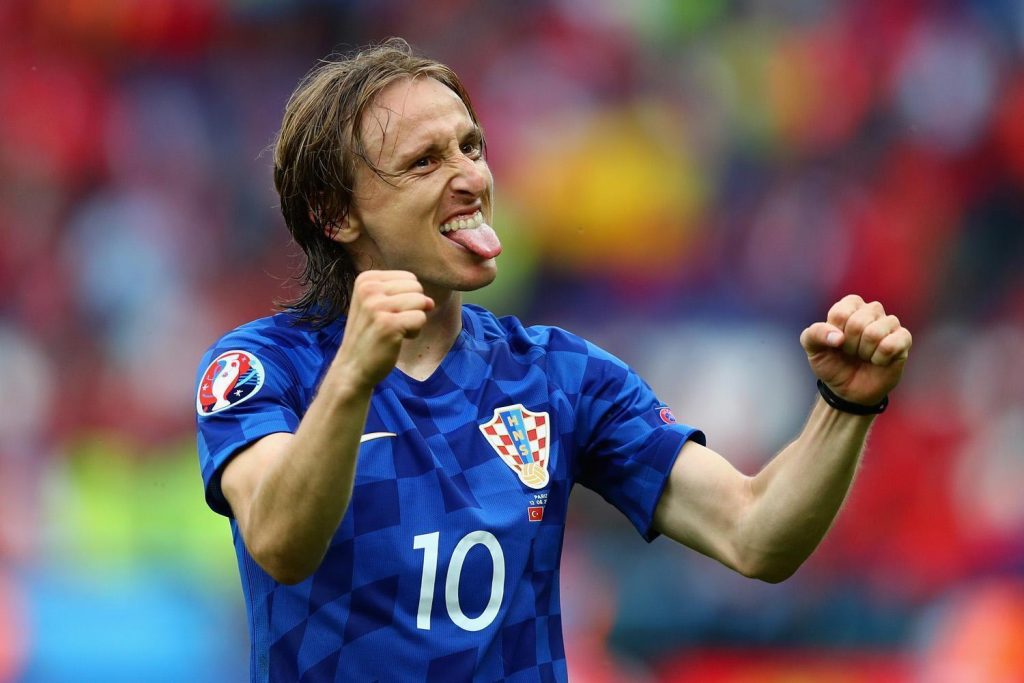 Raheem Sterling (England): Perhaps the most improved young player in the EPL alongside Leroy Sane (who misses out of the WC squad for Germany), Sterling has come off his most impressive season yet. Every aspect of his game has taken an upward trajectory and he's considered one of the key players for England. Despite the off-field stories that may be distracting, Sterling ranked tops in almost all offensive stats in England's top flight, amazing.
Antoine Griezmann (France): Griezmann's consistent performances have seen him linked with the best clubs.  Considered a key member of the French squad, his experience, energy and industry earn him a berth on our team.
Neymar Jr. (Brazil): Often considered to be in the shadow of both Ronaldo and Messi, the Brazilian has come back from an injury lay-off at French side PSG. Certainly, the player to watch out forat the World Cup in Russia and the biggest player in the star-studded Seleção, Neymar has the world at his feet, potentially.
Harry Kane (England): Seldom has the goal scoring responsibility fallen on an individual like it has on Harry Kane for England. Why not? He has consistently shouldered that responsibility for Tottenham Hotspurs and he now must do it on the international stage, at the World Cup. Of course, he takes the sole striking spot on our team.
Written by Akeem Dada (@akhdah)
Comments
comments