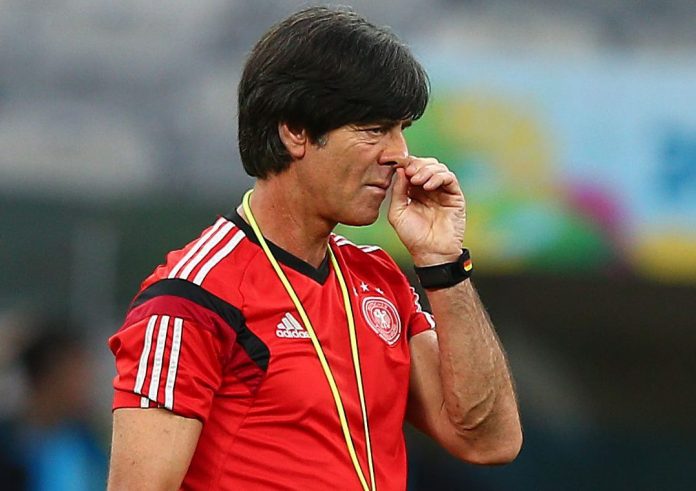 Every Homo Sapiens Compos Mentis (shoutout Patrick Obiaghabon), and this excludes people who spend half of their day on Twitter, is familiar with the seminal prophetic work of Nostradamus. The man correctly prophesied world events centuries before they happened.
He foretold of an "unfathomably idiotic human orange or orange human will ascend to great power and less wealth than he believed he had." (my Latin is basic please bear with me). Enter Donald Trump.
It is a well-known fact that humans have been enthralled by the ability of fellow humans (or octopi) to correctly predict future events. Hence, as the FIFA World Cup 2018 starts in a few days in Russia, this scribe has decided to make bold prophetic predictions which some people will take too seriously and use as a basis to hand over hard earned mullah to bookmakers.
Talking of Trump & Mueller, my first prophetic prediction is that Thomas Mueller will score at least five goals at this World Cup, just to further enrage those people who always wonder what exactly he does on the pitch.  Gerard Pique, meanwhile, will surely find a way to make a fool of himself when Spain face Portugal as his long-running worship of Portuguese Prima Donna and erstwhile wing wizard Cristiano Ronaldo continues.
Elsewhere in this prophetic manifesto, Germany will win the World Cup, simply because Jogi Low is so suave he should be a Beat FM OAP, Or, for the fact that majority of the squad consists of supremely talented and experienced players. This is unlike the French whelps, Brazil's Neymar, Spain's Nueva tiki-taka ball hogs (+Diego Costa) and Jorge Sampaoli's never-gelling Messi constellation.
The Golden Glove is awarded to the safest pair of hands at the tournament. In a country ruled by Kleptocrats, whoever successfully keeps the World Cup trophy from been sold or used as an ostentatious gift deserves the award. Then again, if you want to be petty, David DeGea.
Player of the tournament will be Neymar. It is his moment.
Best Fans? Since the Irish did not qualify, and my country of birth, Italy also did not make it, I predict, in the spirit of rising populism and nationalism, that Nigeria, my country of residence will provide the best fans. Hymns and their various remixes, beautiful jersey, drums…  early knockout stage or group stage exit.
My prophetic sensibilities also say the referee of the tournament will be Howard Webb who holds this award in perpetuity. This is for not awarding a red card to Nigel De Jong after his Kung Fu kick to Xabi Alonso's chest in the 2010 final. If you cannot respect such a profound bottling job, then you do not deserve any Coca-Cola product during this World Cup.
Fair Play award goes to England for the courage and bravery to turn up for this World Cup and endangering Raheem Sterling's life. I eagerly anticipate English tabloids blaming VAR inconsistencies on Raheem's absurd decision to run forward with the ball while breathing at the same time.
If Lionel Messi (and his stellar but willfully incompetent support cast in attack) wins the World Cup, expect him to get a small sized ruminant tattooed on his torso. If Portugal were to make like Ethan Hunt and his band of globetrotting sidekicks to embark on a successful mission and win the World Cup, expect the world as we know it to end while Jack Dorsey gets richer.
There you have it, prophetic words to mull over with delight and awe. My Vodka, Coulibiac and salted Herring is served. I've got to go now.  Удачи to everyone.
Written by Ernest Bosha (@Ernyy_B)
Comments
comments