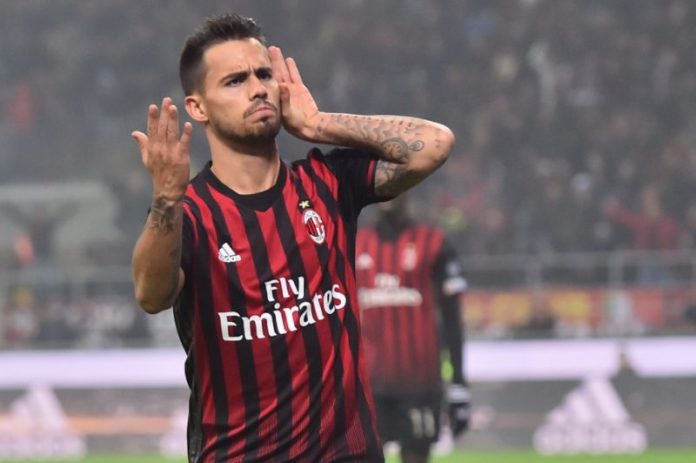 Liverpool "flop" Jesus Joaqin Fernandez Saenz de la Torre, yeah, that chap known as "Suso" is currently enjoying life in Italy, a far cry from his underwhelming days at the Kop. What happened?
On Sunday, November 20, 2016, Suso clocked 23. The birthday boy scored a magnificent brace in the Milan derby. He could have sealed a remarkable win for the Rossoneri but Ivan Perisic levelled for the Nerazzurri in injury time. The game ended in a 2-2 stalemate. However, through the gloom of not winning, the young Spaniard's performance shone through.
Milan then went to the Stadio Carlo Castellani and he scored a goal adding 2 assists in a routine win over Empoli. He has been the most underappreciated player in Europe's top 5 leagues this season. It can be said he has been the key player for Vincenzo Montella's AC Milan side. Suso has scored in 3 consecutive games for the first time in his career; once against Palermo, twice against Inter and once against Empoli, according to Squawka.
Prior to his fine display at Empoli, the Spaniard had five (5) goals and four (4) assists in just 14 Serie A matches this season. Opta stats also show the Spaniard has been involved in each of Milan's last 6 Serie A goals (excluding own goals) scoring 4 and assisting 2. Weapon indeed.
As much as Liverpool are flying high and hardly require the services of their outcasts, it's notable that some of these players are flourishing elsewhere.
Surprisingly, Nice are Ligue 1's leaders and Mario Balotelli has found his feet with them in France. La Liga player of the month for October, Iago Aspas, is enjoying life at Celta Vigo. He is making a case for his constant inclusion in the national team (he scored on his international debut for Spain at Wembley).
Bundesliga leaders RB Leipzig goalkeeper, Peter Gulacsi has also been important in the club's remarkable debut top flight season. Let's not forget Brad Jones goalkeeper who is doing well for Dutch team Feyenoord.
Suso has been the best of the lot, well, if you consider his age, potential and other factors. His potential was always there for all to see. At Cadiz, when he was 16, Spanish behemoth Real Madrid as well as other top sides showed interest but he elected to join Rafa Benitez at Liverpool.
In hindsight, that may have been the wrong route to take. In the 2015 Winter Transfer Window he moved to the San Siro for £1m. After Liverpool's sale of Suso, there was no reason for the English side to regret the decision. He barely played under Filippo Inzaghi and wasn't even in Sinisa Mihajlovic's plans. He was loaned to Genoa and his move wasn't noticed much at Milan.
That move may have been the catalyst. Gian Piero Gasperini switched the youngster from his Iniesta-esque role to a rather more direct one. He is now fashioned after a certain left-footed dribbler who likes to cut inside named Arjen Robben. The 3-4-3 formation worked out well and results were outstanding. Suso scored a sensational hat-trick against Frosinone and that was it, he exploded into a different player.
Earlier this year, Genoa beat Sampdoria 3-0 with Suso scoring twice. Then Sampdoria coach, Montella witnessed his ability, who knows if that was the day Suso left an indelible mark in the Italian's mind. When Montella took over at Milan in the summer, the former Red became an essential part of his plans.
Luckily for Suso, there were no good alternatives to play on the right wing. It was logical for him to start. Suso slotted neatly into Montella's 4-3-3 and scored a stunner against Napoli in the second game of the season.
The coach made every effort to make the Spaniard improve his confidence. "Suso is a little shy, and should take more risks. He has the quality to do that." Montella said at the time.
This counsel was implemented in the Milan Derby. Suso wasn't shy to strike at goal, scored with his weaker foot, a testimony to his level of confidence.
If his dazzling rise continues at this rate, Liverpool could regret moving him on at such a ludicrously low price.
By Clinton Samuel (@Cleanthing_)
Comments
comments