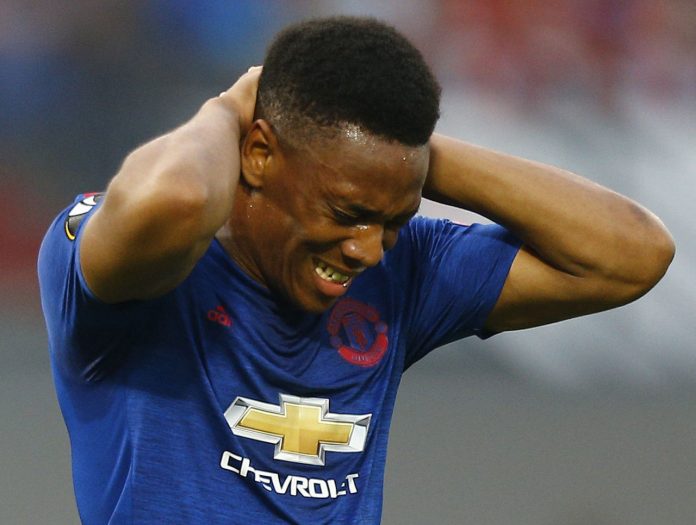 A look at Anthony Martial and his performances in his debut season at Manchester United shows why the club felt justified to spend £36 million (minus add-ons) on the former Monaco forward. Clean strikes from ridiculous difficult positions, movement & dribbles that would confuse any EPL defensive stalwart, and a killer mentality to boot. It was almost a given that he would snag the 2015 European Boy award (he did by the way) after the 2014/2015 season he had.
Fast forward to the 2015/2016 season and Martial has been massively underwhelming. He has scored just 1 goal in his last 9 Premier League appearances. This, followed by the emergence of fellow French youngsters Ousmane Dembele and Kingsley Coman has led some to question his credibility as a future world beater.
I decided to check who comes out on top from the lot using stats from both the 2016-2017 & 2015-2016 seasons. For fun I threw in Arsenal's Alex Iwobi, Bayer Leverkusen's Julian Brandt & Sassuolo's Domenico Berardi. Each player has played at least 5 games so far this season. The analysis was made using Squawka's Comparison Matrix.
The 2016-2017 Season
Shooting & Dribbling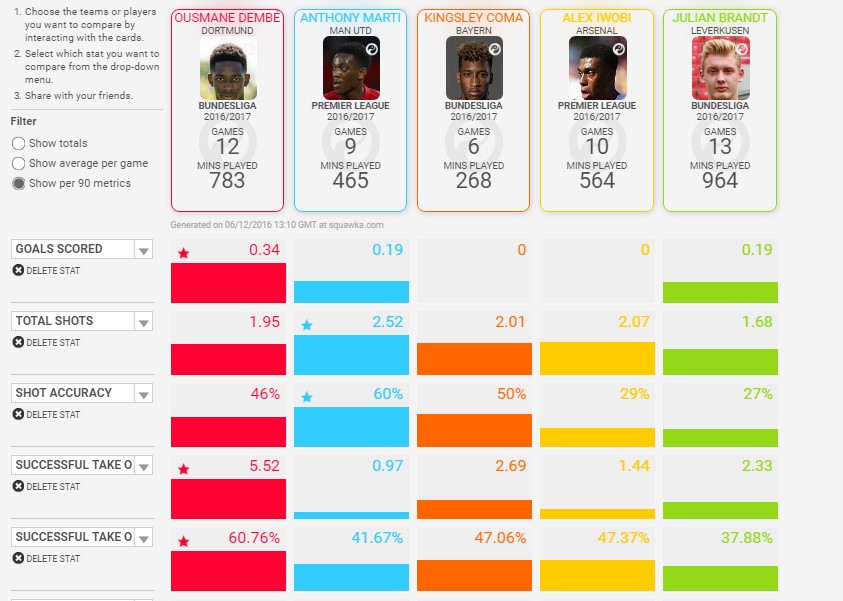 Martial seems to be taking more shots than the rest of the forwards we've highlighted. He also leads the pack with 60% accuracy. However that is where it stops. Not only does Dembele outrank him in goal average per game, his take-on rating is dwarfed by the others apart from. However, the United forward's lack of appearances under Jos Mourinho might just be the reason why he has failed, so far, to replicate the ruthless efficiency we saw last season.
Possession & Chance Creation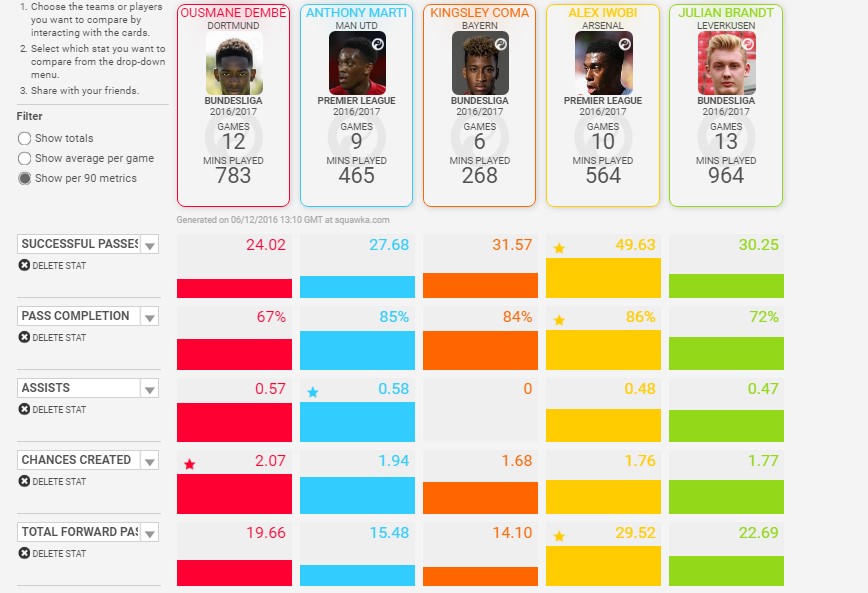 Here, things get a bit puzzling seeing as Martial has the highest assists ratings at 0.58 followed by Dembele with 0.57 and Coman with a startling zero. Then again, Coman has played the least amongst all 5 players this season. Also Martial has a better pass completion ratios beaten only by Iwobi, a testament to his journey to finding his feet as a secondary creator rather than the main finisher.
Nonetheless, Dembele has managed to create far more chances, followed closely by Martial and the once again, Coman has created goal scoring opportunities the least.
INITIAL VERDICT
It would appear that Martial surpasses his compatriots. However Dembele has shown more creativity with Martial a close second in most categories. Of course, there is every chance of the Red Devils player improving vastly on the out on the flanks. Meanwhile, Coman would need more games to prove his worth. It remains to be seen how the trio of Frenchman evolve as players in the coming years.
P.S.
Of course someone demanded we make comparisons for Martial's award winning season ("mentioning no names," a certain Zubair) and we bowed to pressure. The difference is well, staggering.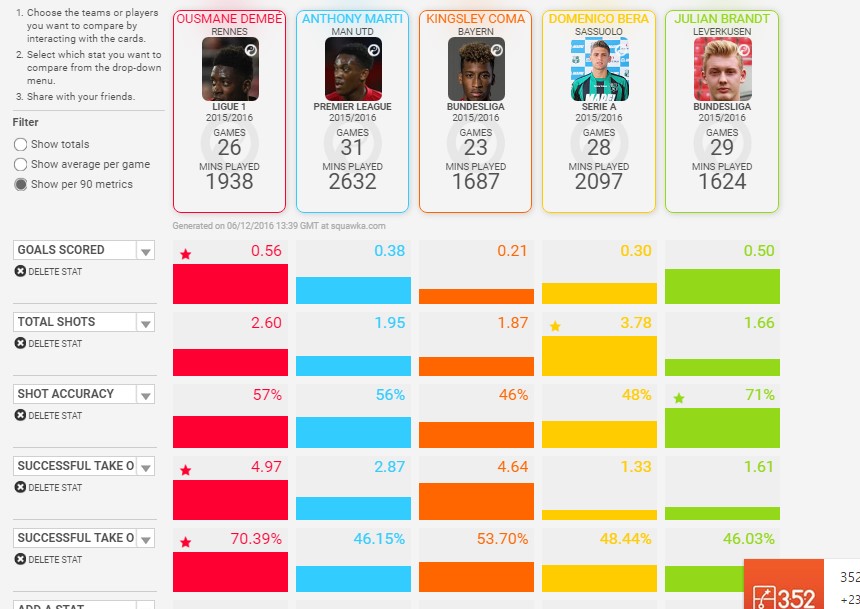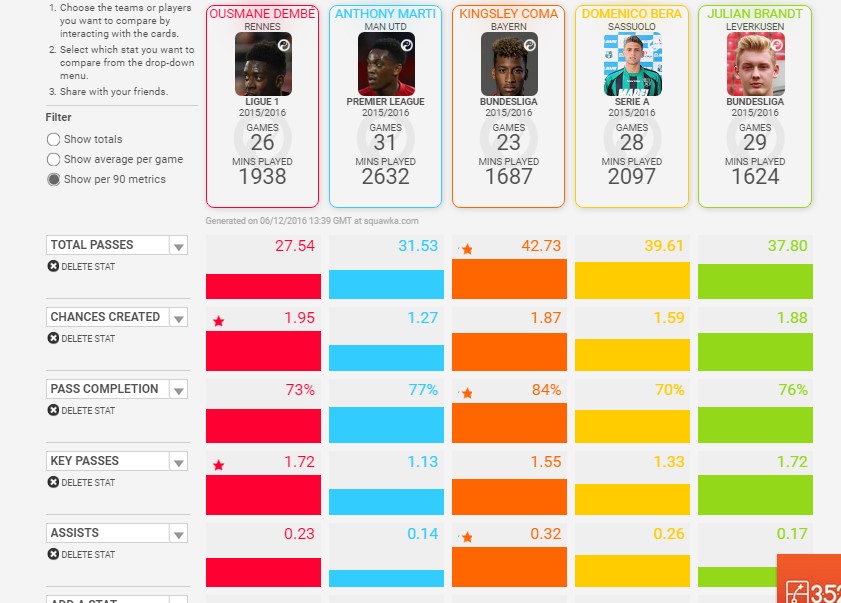 What are your thoughts? Comment or Tweet at @352ng.
By Nnamdi Juugo (@Nnamdijuugo)
Comments
comments