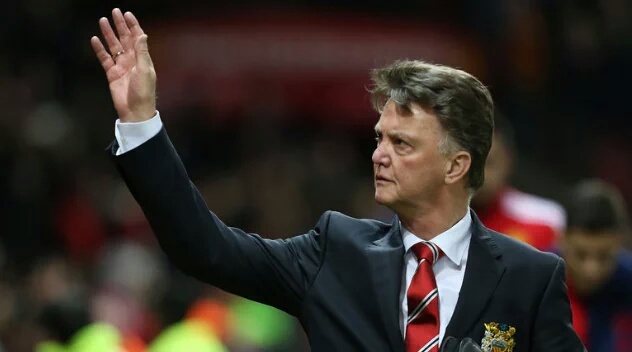 Something happened in the first 15-20 minutes of Manchester United's game against Chelsea; something very strange. It was something we probably hadn't seen since Sir Alex Ferguson walked out of Old Trafford for the last time as United Manager. Most people watching must have checked their calendars to be sure they weren't back to 2012 or 2013 again, I know I checked mine. It was too strange, almost too good to be true. Were we imagining things?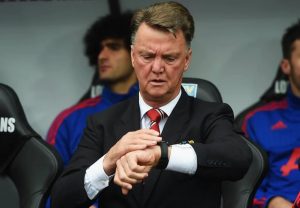 No, it was not Nemanja Vidic taking the souls of great strikers with excellent tackles. No, it was not Patrice Evra characteristically bombing forward to give the attack greater purpose. No, it was not Chicharito scoring again against Chelsea. It was none of these things. It was something more important. It was a glimpse of the Manchester United of Sir Alex Ferguson; relentless, energetic and launching attack upon attack at Old Trafford.
That is the best football that I, and I suspect many others, have seen Manchester United play since 2013. Yes, the current Chelsea team, with the way its players have been playing since August, is not that great an opposition to face right now (no offence). However, they are still the champions and Manchester United have looked like a Championship team while losing to far worse opposition. I daresay Championship teams are more exciting than the Manchester United we have seen in 2015. Again, no offence.
Naturally, I have questions. Where has this team been since? Why were they boring us to death all year when they could do all that? Who knew Juan Mata could look more than a Sunday League player on United's right wing? Who knew he still had it in him to look anything other than lethargic? Who knew United could still create chances? Who knew United could still hit the bar twice in one half? In 2015? Under Louis Van Gaal? Wonders. Why had it taken them so so sooo long for them to step up like this?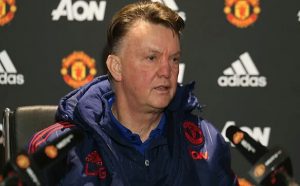 What stood out, for me, was the attacking play. The movement, the speed, the invention, the creativity, the urgency and the intelligence; all conspicuously missing for so long. You would be forgiven for thinking this was simply a new set of players, not the dreadful ones we have sleepily watched all year in between yawns. This was the Manchester United the fans had been almost begging to see. The issue all along was more than the results. It had always been about how awful the performances had been; performances that clearly showed that the club was heading nowhere under LVG. With all the money spent and the talk about 'philosophy' and 'process', the only thing visible was painful regression – transformation even – into a totally different club with average expectations. You could almost hear the fans yell in their heads "We are Manchester United for crying out loud!"
A good number of Manchester United fans have consistently complained about double standards, how the media was giving LVG and United more stick than they were giving Jose (before his sack) and Chelsea. They even turned on Scholes who, although he seemed to say too much, was telling it as it was. First thing, Chelsea were only champions a few months ago (which of course makes their decline even crazier). Still, it means the manager gets the benefit of the doubt more than an LVG that has failed to improve United despite huge spending. Manchester United have also been woeful, serving up dross upon dross. More than anything, their position on the table flatters to deceive. They have not been that good, no.
I came across a damning stat, a bigger indictment of LVG's poor work – Manchester United's top scorer for the year (2015) is Juan Mata with only 8 goals. That tells the whole story. Better defensive organization has come at a cost; worse attacking play. The players have lacked ideas going forward. To put that stat into perspective, Robert Lewandowski scored more than that in one week. Even David Moyes did better (and I really hate to bring him up but it had to be said). There is only one man to blame for this and that is none other than Louis Van Gaal. In fact, I think that stat is a 'sackable' offence. It is unacceptable for a club of United's stature.

So, what now Louis? Where do you go from here? Are we going to see the Manchester United we saw in the first half against Chelsea from now on or will the team start boring us again? Does this signal a change in the approach or was that merely a performance to save the manager? I don't think United fans would be so eager to see him gone if the team can improve performances like they did on Monday and consistently step up.
Van Gaal might not be to blame for everything wrong with Manchester United right now but he is certainly responsible for most of it. Let me not go into his knack for wrong selections or his Fellaini love affair. Or his obvious poor man management skills. Or his obsession with writing in that notepad for 90 minutes (it is annoying). More than anything, he has played a major role in destroying the morale of his players and that can ruin anything and everything. He also has to realise that this isn't 1996. The more successful managers in this era are those who can adapt well to certain situations and flow/change with the times.
Furthermore, he is the manager. It is his responsibility to stop the rot or fix it. At the end of the day, he will bear the burden of bad performances with a well-crafted sack letter. What remains is for him to build on the performance against Chelsea – the first half at least – take the positives and work with them. If he doesn't, he should expect to be out of a job in no time.
By Astorre C. Cerebrone
@Cerebrone
Comments
comments