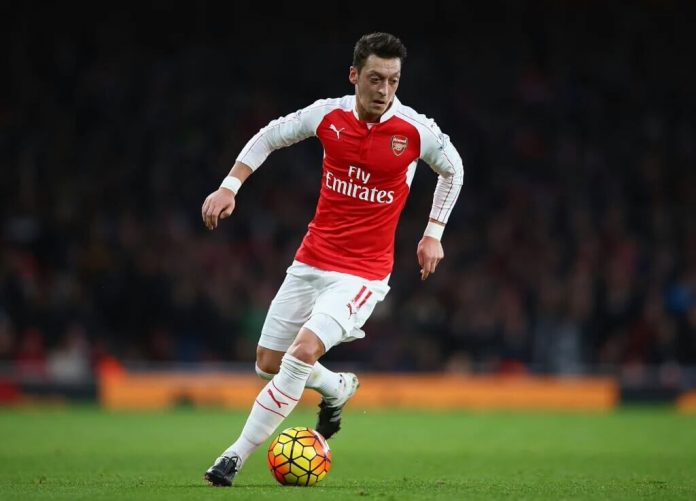 Men lie, women lie, numbers don't. With 17 games played thus far in the Barclays Premier League, Mesut Özil has 15 assists. That equates to just a fraction below an assist a game. To put it more into perspective, Arsenal have scored 31 goals in the League this season with Özil assisting 15 of them (and scoring two). This means that he is directly involved in one out of every two goals scored by Arsene Wenger's men. Ridiculous feat for a man supposedly 'nicking a living'.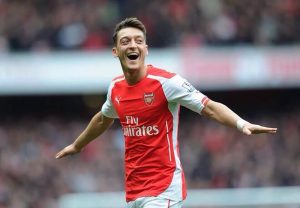 This is a Premier League season like never before. Literally anyone can beat anyone – well anyone except Aston Villa that is – this season. Champions Chelsea are faced with a relegation battle. The best manager in their not so long history – this is a football club that was founded in 2003 – booted out "for the good of the club", shout out to the club's technical director Micheal Emenalo for such brute honesty. It is clear that the league this year is wide open. You have Manchester United level on points with Crystal Palace, yes Palace – I can picture my old man creasing and screaming Palace running around his house -, City dropping points against a very poor Villa side, Chelsea losing to just about anyone, and Leicester beating just about anyone! Leicester City are beginning to irritate me now and the sooner they bug off the better but I will tell you one thing. If there was ever any football club that could finish above Manchester United, Manchester City, Chelsea, Liverpool, Spurs and still somehow end up not winning the Barclays Premier League, that football club is Arsenal.
Jose Mourinho was apparently sacked by Chelsea because he lost the players – a topic for another day – but the ripple effect that brings is massive. You have the Chelsea fans booing their own players for getting their idol sacked, United fans booing their manager and shouting Jose's name! With each sideways pass at Old Trafford, his shadow grows bigger at the back of Louis Van Gaal. On the other side of Manchester, Pellegrini is a man whose days are numbered with Pep Guardiola finally confirming his departure from Bayern in May. Only one benefactor from all this chaos; Arsenal. This is a great chance for Arsene Wenger's men to win the title and with the impending managerial merry round, he might not get a better one.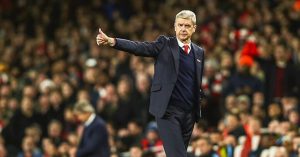 Step Forward Mesut Özil. The German maestro holds the key to Arsenal's success this season. Özil has two assists more than the entire United team. Eight more than the Everton's Gerard Deulofeu who is second on the assist chart and more assists than twelve Premier League teams this season. Only five players in the Premier League era have ever had more than the fifteen assists the man from Gelsenkirchen currently has. With these numbers, it is clear that an injury – or worse, a dip in form – will derail Arsenal's season substantially. This is a man that was doubted and heavily criticized from day one in English football but his quality is now shining through on a weekly basis.
And his manager knows it, after a man of the match performance in Arsenal's biggest League game of the season yet, Wenger gushed about his star man saying, "In football you need one guy who gives the ball to the one who scores the goal. In our team, most of the time, Özil is this player. The guys who sees makes you win, and he is that. His talent is exceptional and he realizes he can help us in every single game."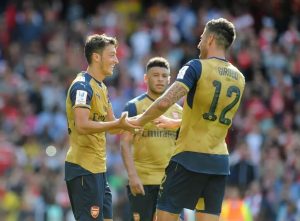 Wenger recognizes Özil's enormous importance to the team
In a season as weird and tumultuous as this one, it is fairly certain that games against your direct rivals will have a decisive say on who wins the title in May. In what felt like a monumental game of football on Monday night, Arsenal struck a blow on their biggest title rival this year, Manchester City. It was a statement of intent that buttresses what Wenger said just before the season kicked off in August, "We are ready for a fight". Mesut Özil epitomizes that statement. On Monday night, he had more successful tackles than any other Arsenal player, fighting and working hard to close spaces and also delivering the telling passes on the other end. In another big game this season against the other Manchester giant, Özil created the first for Chilean star man Alexis Sanchez and scored the second in a three nil win. He is finally delivering in the big games for Arsenal, the games that matter for football club. His perfect cross to pick out Kieran Gibbs for the equalizer in the North London derby was as important as they come. His goal to seal victory against German giants Bayern Munich in a must win Champions League game was massive. Mesut Özil is the main man now for Arsenal and for Arsene Wenger's men to be successful this season, the German holds the to success.
Article by:
Nkay, @swaynkaayyy 
Comments
comments