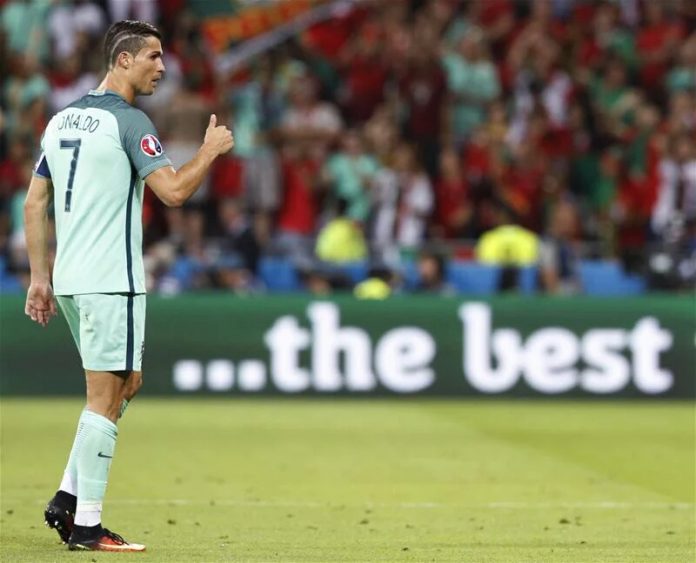 The World Cup has been privy to some spectacular individual performances over the years. Players like Ronaldo, Zinedine Zidane, Pele, Diego Maradona, Johan Cruyff have blessed the World's biggest stage with some of their magic. Not all the outlandish performances at the World Cup were rewarded with a winners medal though, and these guys will be hoping to put on a masterclass in Russia as well as leave with the World Cup trophy.
MOHAMED SALAH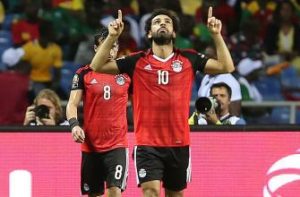 He's been Egypt's hero long before his magnificent 44 goal season. He made his debut for the Pharaohs in 2011 and has amassed 33 goals in 57 appearances since then. Mo Salah first showed his importance to Egypt when he scored 2 and assisted 2 of their 5 goals as they reached the finals of the 2017 AFCON, losing at the dearth to Cameroon. He was also pivotal to Egypt's attack in the qualifiers for the World Cup where he scored 5 including the all-important penalty that qualified them for Russia 2018 and created 2 goals having a hand in all but one of Egypt's goals in qualifying. The one goal he didn't score or create came a match he didn't play after Egypt had already qualified. For a long time Egypt have maintained their defensive solidity typical of North African sides but lacked firepower up front, but now with the Liverpool based winger in the form of his life, he could propel one of Africa's brightest prospects at the World Cup to something truly great.
---
CRISTIANO RONALDO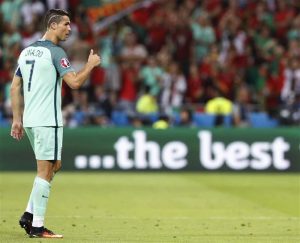 Goal machine Cristiano Ronaldo also accumulated 44 goals in the season that just concluded, but unlike Mo Salah, that was his 8th 40+ goal haul in a row. Ronaldo who shattered records for fun was instrumental in Real Madrid claiming a 3rd Champions league in a row. Scoring 15 times in 13 games for the Real. At 33, in what could be his final World Cup appearance for the Portuguese national team, it is that kind of potency that he needs to show in Russia to help Portugal progress to the semi-final stage they reached in his debut World Cup and claim gold like they did when he captained them to their first ever European Championship win in 2016, scoring 3 and assisting 3 more. If Portugal are to repeat their French heroics, then they will need their talisman to produce yet another special performance and nobody in their right mind should bet against him doing it.
---
ANTOINE GRIEZMANN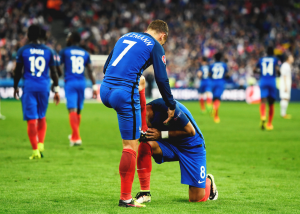 France have one of the most talented squads at the tournament especially from midfield upwards. The likes of N'golo Kante, Paul Pogba, Kylian Mbappe and Ousmane Dembele giving Les Bleus a frighteningly good assemblage for the World Cup. The peak of the bunch, the most decisive is definitely Atleti (hopefully soon to be Barcelona) forward Antoine Griezmann. One of the few remaining members of the 2014 World Cup, Grizou has grown in importance for the National team as he showed when he scored 6 times as they finished second in the European Championships held on home soil. He has gone on to become a focal point for France's up and coming generation of superstars and has formed a remarkably quick attacking trio with Mbappe and Dembele. He top scored for France and had the most assists as well in their qualification campaign with 4 goals and 4 assists in 10 games. Fresh from shaking off the 'choker' tag that plagued him when he scored his 5th and 6th goal in 8 Europa league appearances in the final as Atlético Madrid were crowned champions.
---
HARRY KANE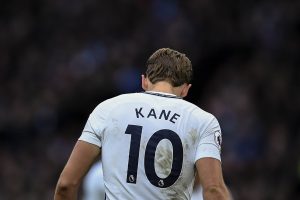 All Harry Kane knows is goals. Regardless of how they come. He might have faced some stick for the 'phantom goal' but that doesn't change the fact that he once again scored an insane number of goals for Spurs yet again. 41 in 48 games to be exact. In the process breaking Alan Shearer's record for most goals in a calendar year. Even though he continues to score goals, a trophy of any kind eludes the 24-year-old and England at the World Cup could provide an opportunity to right that wrong. The forward was disappointing for England at the Euros in 2016 firing blanks as they crashed out in the second round. He has matured since then as a player and has a bigger reputation to protect. He has scored 8 times in 8 appearances since the disastrous Euros outing and if England are to make any headway in Russia, Harry Kane looks more likely than anyone else to be their key man
---
LIONEL MESSI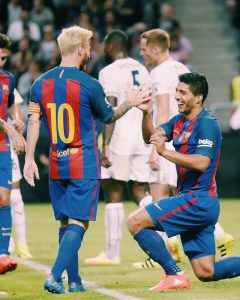 Football owes Messi a debt? Maybe but probably not. However, it is not beyond Messi to grab 'football' by the collar and collect what Jorge Sampaoli feels the sport owes him. Messi won the Golden Ball at the 2014 World Cup becoming only the second person after Diego Maradona to win the award at both U20 and senior level, but he would gladly trade it in if he could get the World Cup medal in return. Or any other international medal in fact. Three times a losing finalist at the Copa America, he has spoken severally of how he longs to give fans of his native Argentina the same euphoric feeling he has delivered to the Camp Nou faithful for over a decade now. He is undoubtedly one of the most gifted players to ever walk a football pitch and his mastery of the art saw him claim a record 5th European golden boot in the 2017/2018 season while he also finished with the joint most assists in La Liga. His brief retirement period showed his importance to the National team as they were on the brink of missing out on the World Cup before he came back to help them to 3rd place in the CONMEBOL standings. Scoring a hattrick in their final game of the series to secure qualification. His 45 goal haul was the highest in Europe last season, he's in the mood, so get ready to pay up football.
---
EDEN HAZARD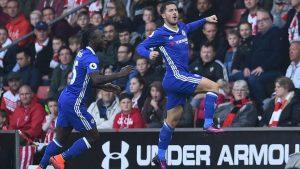 Belgium are supposed to be at the peak of their footballing existence with the talented squad they have managed to gather over the years and even without the services of Radja Nainggolan, it's will be disappointing if they cannot reach such heights as the Belgian team of the 80's or even surpass them. Their finely balanced squad filled with Premier league stars and French Champions will be captained by none other than the Belgian Player of the year Eden Hazard. The former PFA Player of the year is Belgium's creative hub, his daring runs are an important tool that Belgium have used to unlock games before and you can expect the World Cup in Russia to be no different. The diminutive winger/attacking midfielder endured a frustrating season in which he still managed to get 17 goals and 13 assists despite regularly being shoehorned into an unfamiliar False 9 position by Chelsea manager Antonio Conte. He will have no such troubles for Belgium however where he is likely to be central to their success or failure. Belgium captain and leader requires a solid word Cup campaign if he is to finally be mentioned in the same breathe as some of the players he is believed to be on the same level with ability wise
---
NEYMAR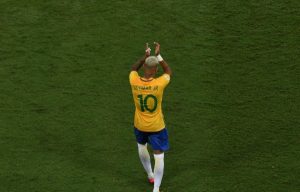 Neymar's €222m move to PSG in search of writing his own folklore might not have had the outcome he would have hoped for but the Captain of the only triumphant Brazilian Olympic Squad in history still has the chance to make amends with an imperious performance for the Selecao at the World Cup. A performance we all know he is more than capable of giving. After a superb run to the Quarterfinal, his fairytale run to a World Cup win on home soil was scuppered by Juan Zuniga's knee to the back ending his tournament and the hopes of the national team. The UNFP Ligue 1 player of the year scored 19 times and created 14 goals for French Champions PSG despite playing in only 20 league games. He left the Selecao fans' mouths watering as he scored 25 minutes after returning from an injury that had kept him out since February. Brazil have been wonderful under Tite with Neymar the star of the show. Considering the talent they have in the team, it could be Neymar's time to truly become the next Brazilian great we were promised he would be.
Article By: Ayoola Kelechi 
Comments
comments