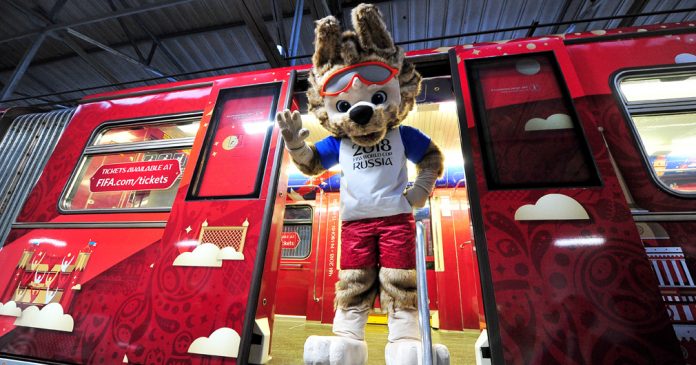 June 14, 2018 – Not just another day. It's a day with plenty of fireworks, singing, dancing, and an opening ceremony to herald the start of the spectacle – the FIFA World Cup in Moscow, Russia.

A month-long feast of great goals, comedy defending, African nations underperforming, preposterous play-acting and Englishmen missing penalties is almost upon us.

But who will win? Here, we take a look at all eight groups – Group Winners, Runners-Up, Must Watch Games, and Players to Watch.
GROUP PREVIEW
GROUP A
Players to watch: Mohammed Salah (EGY), Luis Suarez (URU), Edison Cavani (URU)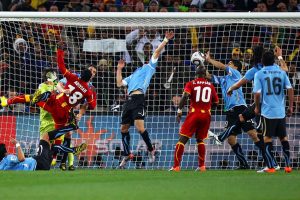 Star Match: Egypt v Uruguay
Date: 15.06.2018
Time: 1300 hours (WAT)
Venue: Ekaterinburg Arena.
Egypt, One name rings – Mohammed Salah – Stellar 2017-18 season with the Reds of Merseyside. Premier League's Highest Goal Scorer and Player of the Year 2017-18. Although a major doubt for the Mundial in Russia, it would be nice to see how Egypt fares without their prolific goal scorer.
Uruguay, if the two strike partners come to the party, they'd easily run through the group unscathed.
Saudi Arabia are expected to be the group's whipping boys.
Group Winner: Uruguay
Runners-Up: Egypt.
---
GROUP B
Players to watch: Cristiano Ronaldo (POR), Goncalo Guedes (POR), Andres Iniesta (ESP), David De Gea (ESP), Achraf Hakimi (MAR)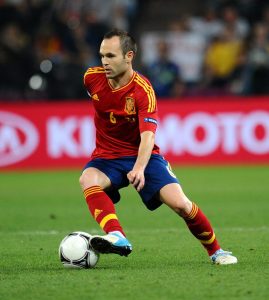 Star Match: Portugal v Spain
Date: 15.06.2018
Time: 1900 hours (WAT)
Venue: Fisht Stadium
Portugal, current European champions. Shocked the whole of Europe and the entire world by upsetting the odds to win. Can they do it again in Russia? First, they have to scale the giant hurdle in the mold of another European super weight, Spain.
Spain on the other hand, one of the undisputed favorites to win the Mundial in Russia. They have consistently performed since their European Cup triumph in 2008. Although they are witnessing a transition period, it would be eye-catching to see how the team would perform this time out.
Group Winners: Spain
Runners-Up: Portugal
---
GROUP C
Players to watch: Kylian Mbappe (FRA), Paul Pogba (FRA), Ngolo Kante (FRA), Kasper Dolberg (DEN), Christian Eriksen (DEN).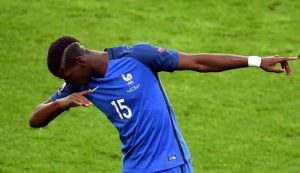 Star Match: Denmark v France
Date: 26.06.2018
Time: 1500 hours (WAT)
Venue: Luzhniki Stadium
France's golden generation of youngsters – firing on all cylinders – have been tipped as the odds-on favorite to lift the trophy this time out. It is left to see how Didier Deschamps would lead his young army into battle against other much-experienced foes.
Denmark, France's penultimate group stage opponents could prove as the toughest in the group with Kasper Dolberg of Ajax Amsterdam leading the line and Christian Eriksen of Tottenham Hotspurs pulling the strings but it's expected that at this round both teams should have secured qualification to the next round.
As always there are teams that come to the World Cup with the feat being their ceiling abd it is fully expected that Australia would be leaving as attendees this time again.
Group Winners: France
Runners-Up: Denmark
---
GROUP D
Players to Watch: Lionel Messi (ARG), Luka Modric (CRO), Paulo Dybala (ARG), Gylfi Sigurdsson (ICL), Ivan Rakitic (CRO), Wilfred Ndidi (NGA), Alex Iwobi (NGA)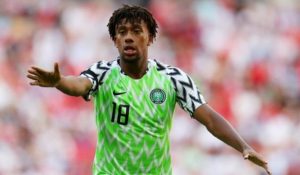 Star Match: Argentina v Croatia
Date: 21.06.2018
Time: 1900 hours (WAT)
Venue: Nizhny Novgorod Stadium
Potentially the proverbial group of death. South American super-weights, Argentina with the Barcelona talisman – Lionel Messi – hoping to finally land the ever elusive National Team trophy would make a meal of all opponents in the group if everything goes to plan.
Croatia, also a top European side with beautiful passers of the ball in Rakitic and Modric, it would not be far-fetched saying they would give Argentina a run for their money.
Nigeria has never gone past the knockout phase (Ro16) of the competition. Can the Gernot Rohr tutored boys break the jinx against the likes of Argentina and Croatia and go beyond the knock out phase?
Iceland – tiny country, giant ambitions. After their heroics at the last European Championships, it would be great to see how they would fare on the world stage. On the other side, they could just be the group's whipping boys.
Group Winners: Argentina
Runners-Up: Croatia
---
GROUP E
Players to Watch: Neymar Jr. (BRA), Gabriel Jesus (BRA), Joel Campbell (CRC), Sergej Milinkovic-Savic (SRB)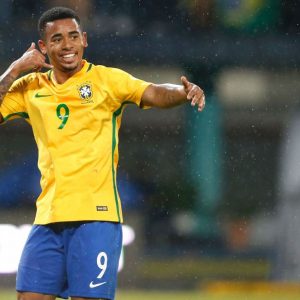 Star Match: Brazil v Serbia
Date: 27.06.18
Time: 1900 hours (WAT)
Venue: Spartak Stadium
Brazil – five times champions of the world – what other introduction is needed? The group stage ties would be a walk in the park as I don't see anyone troubling them.
Serbia could prove to be Brazil's toughest opponents in the group stage but I don't expect them to be much of a hurdle for the samba boys. The Serbs could flex their footballing muscles against the likes of Costa Rica and Switzerland.
Costa Rica could be the potential surprises of the group judging from their last FIFA World Cup appearance. There's absolutely no chance of Switzerland making it out of the group.
Group Winners: Brazil
Runners-Up: Serbia
---
GROUP F
Players to Watch: Timo Werner (GER), Marco Reus (GER), Emil Forsberg (SWE), Carlos Vela (MEX)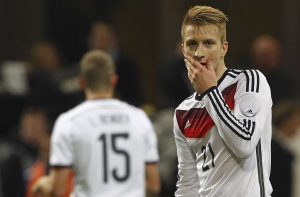 Star Match: Germany v Mexico
Date: 17.06.18
Time: 1600 hours (WAT)
Venue: Luzhniki Stadium
Germany, World and Confederations Cup champions. Alongside France, they are the odds-on favorite to retain their crown in Russia but first, they have to scale three hurdles, none of which on paper won't be an easy task. But going by the trend of the Löw tutored boys, expect them to ride the wave of the group and come out top.
Sweden – made it to Russia at the expense of the Italian national team, ending Gigi Buffon's hope of representing his country one last time in a World Cup finals. With, Emil Forsberg leading the line, I expect they are in for a shout barring what happens in the final round of group stage matches, Sweden should have sealed their fate.
Barring any surprises from the Swedish national team, it is expected that Mexico makes it to the knockout phase of the world cup.
South Korea are the outsiders in this group and they have the least chance of progressing.
Group Winners: Germany
Runners-Up: Mexico
---
GROUP G
Players to Watch: Eden Hazard (BEL), Kevin De Bruyne (BEL), Harry Kane (ENG), Ruben Loftus-Cheek (ENG)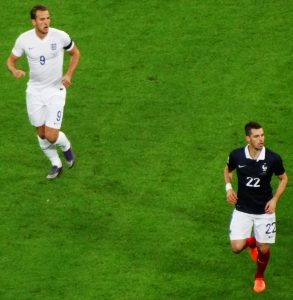 Star Match: England v Belgium
Date: 28.06.2018
Time: 1900 hours (WAT)
Venue:
Belgium, star-studded team. Martinez can boast of a handful of the top 20 players regardless of play position in his team. He has no excuse not to get past the group stages with a bang with their toughest opponents being the English national team.
England, on the other hand, has got the best striker in the world on current form – Harry Kane. We expect him to lead as the captain of the side and show why he is rated highly in the world cup.
Tunisia and Panama can as well go home before the blast of the whistle. No chance whatsoever.
Group Winners: Belgium
Runners-Up: England
---
GROUP H
Players to Watch: Arkadiusz Milik (POL), Robert Lewandoski (POL), Diao Keita Balde (SEN), Sadio Mane (SEN), Idrisa Gueye (SEN), James Rodriguez (COL), Radamel Falcao (COL), Shinji Okazaki (JPN)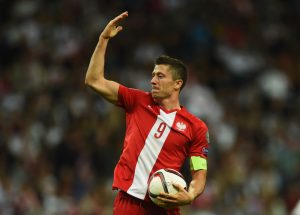 Star Match: Senegal v Colombia
Date: 28.06.2018
Time: 1500 hours (WAT)
Venue: Samara Arena
Senegal, the only African representative with a realistic hope of making it past the group stages but first have to go into battle with Colombia and Poland. But I fancy them to upset the odds and make it out of the group.
Colombia doesn't have to prove a point to anyone in world football. It's no surprise that they are a top 15 footballing side in world football. The group is hard enough but anything short of a qualification from the group should be regarded as a failure.
Poland has a good strike force. Lewy or Milik on their good days (I personally don't think the former has bad days with good services from other outfield players) are strikers no goalkeeper would want to face. I fancy Poland to put in a good fight but barring any surprises, I foresee them falling short.
Group Winners: Colombia
Runners-Up: Senegal
Article by: Osariemen Daniel, @__TheDaniel.
Comments
comments