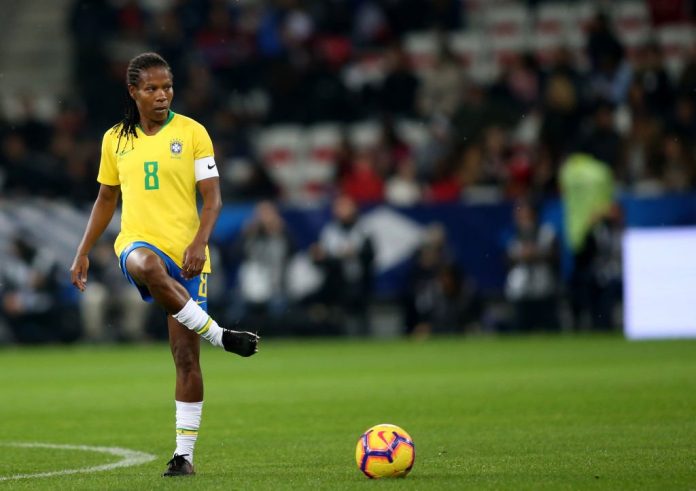 One major reason the World Cup is so special is the fact that it only comes along once every four years. A lot of things can happen in four years. A player's stock can rise and fall. Loss of form, lack of playing time, injuries or simply age catching up with the player. So when a player is able to compete in multiple World Cups, it's a testament not just to longevity, but to quality longevity and nothing can better describe the playing career of Miraildes Maciel Mota popularly known as Formiga.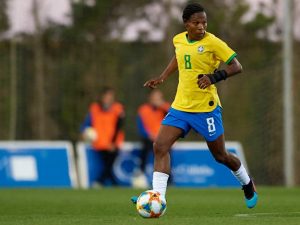 Her longevity at the top is unrivalled. To be considered good enough to represent not just any country, but one of the best footballing nations Brazil over the span of 24 years at more World Cups than any individual is an achievement that deserves all the plaudits it can get.
Formiga first came onto the global scene in 1995, just a couple of years after this particular writer was born. She was a sprightly, wide-eyed 17-year-old midfielder who showed incredible enthusiasm and was willing to chase every lost cause to the end.
She went on to represent Brazil on 5 other occasions. By 1999, she had cemented her place as a starter for Brazil as they went all the way to the semifinals. They lost to the eventual winners USA, but got some sense of pride winning the bronze medal with Formiga scoring the winning penalty in the shoot out against defending champions Norway.
In 2003, it was less of a fairytale run as Brazil were beaten in the Quarter-finals by Sweden.
2007 and Formiga's 4th World Cup saw Brazil go the furthest they ever have at a Women's World Cup. Coming within 90 minutes and a resilient German team of the ultimate prize.
Things got terrible for Brazil after that. A mixture of bad fortune and missed opportunities saw them exit the World Cup early both in 2011 at the Quarter Final stage and 2015 at the round of 16 stage.
Formiga was with them all the way, toppling record after record. In 2015, her goal against South Korea made her the oldest ever goalscorer in World Cup history.
Her biggest commendation perhaps is that she has not changed one bit from the midfield dynamo that made her one of the more popular fixtures in the Canarinha's squads for several years. Most players that have records such as the one she currently shares with Japan's Homare Sawa tend to slow down, lose some of their physicality, or simply move to positions that do not require a lot of physical fitness. Formiga on the other hand seems oblivious that she is a day older than when she first appeared at the World Cup for Brazil.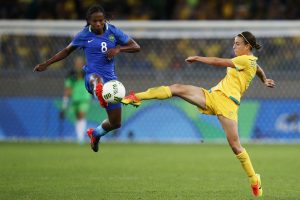 She is still the hard worker from all those years ago, she still has the fire in her belly as she goes about being a tireless workaholic like her Idol Dunga and this makes her indispensable to the Selecao. A team that has so much flair requires a bit of grit and Formiga has become the ying to Marta's yang in Brazil's search for perfect balance.
Formiga has one last chance to emulate Dunga by lifting the illustrious World Cup trophy, but even if she doesn't, she can always rest in the knowledge that she will always be remembered as a record breaker.
Almost everything she can or will do at the 2019 World Cup will be written in the FIFA history books.
Being named in Brazil's squad for the mundial makes her the only living human being to be named in seven different World Cup squads. When she plays, she will become the first to play at seven World cups and will also be joint second in appearances at the Women's World Cup. If Brazil make it far enough she could eclipse Kristen Lilly as the player with most appearances at the World Cup as well. A goal would see her break her own record as the oldest World Cup goalscorer as well.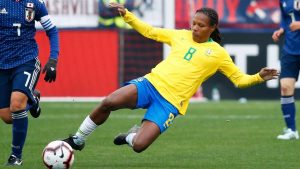 Formiga has a lot to look forward to in 2019 and regardless of the outcome of Brazil's sojourn, she will forever be remembered as one of the greats of the Women's world cup.
Article By: Ayoola Kelechi
Comments
comments