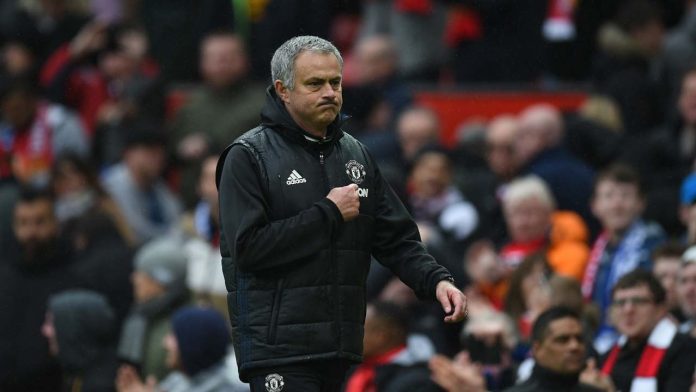 It was third time lucky for Jose Mourinho and his Manchester United team against his former employer Chelsea; largely due to the Iberian getting his tactics spot on this time around.
Check the replies beneath the Manchester United official Twitter page tweet detailing the starting lineup against Chelsea. At the time (just about an hour to the game) an outcry would be understating the reactions from fans. No Zlatan Zlatan Ibramhimovic nor Henrikh Mkhitaryan. Anthony Martial couldn't even make the bench. The Reds were either bemused or livid.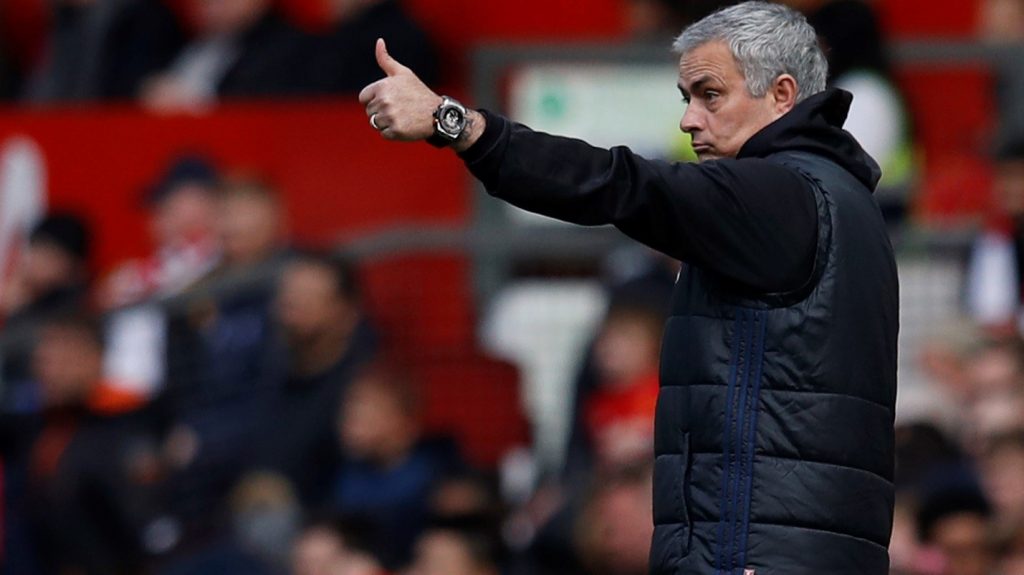 How Mourinho would approach this was a dilemma. The most probable scenario? Repeating the same tactics FA Cup game against the Blues in March. The Red Devils played with a narrow back four of Marcos Rojo, Chris Smalling, Phil Jones and Matteo Darmian, along with 2 full backs in Ashley Young and Antonio Valencia. Mkhitaryan and Marcus Rashford were tasked with providing pace upfront.
United somewhat shackled Chelsea until Ander Herrera got sent off, so it was probably wise to apply the same blueprint at Old Trafford, smash and grab style.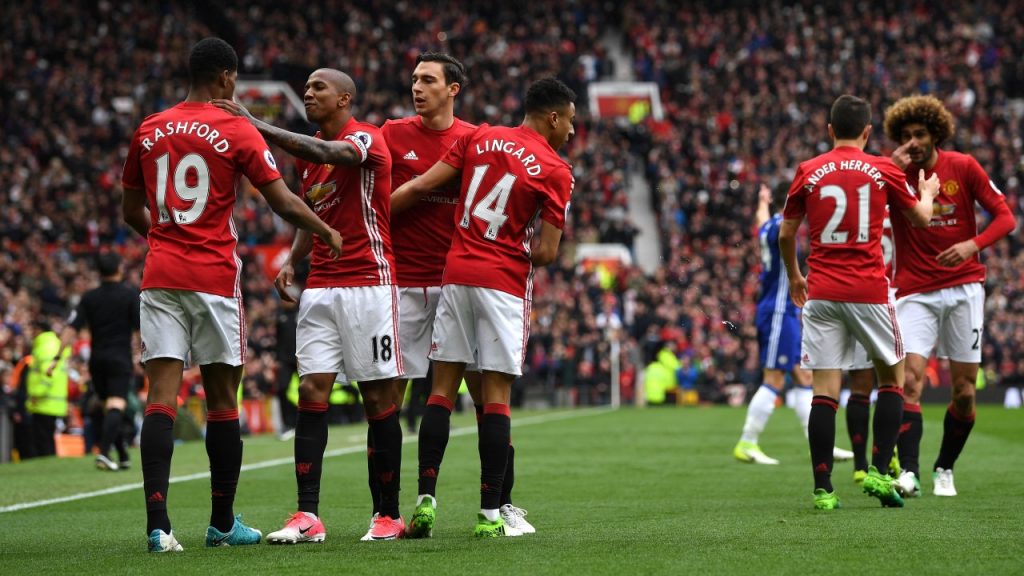 5 minutes in, voila! We were proven wrong again. Bloody football Einsteins. It was not a narrow back four rather Eric Baily and Rojo were at the heart of the defense flanked by Darmian and Valencia. These were just starting positions however.
With the propensity of Chelsea's wide-men Eden Hazard and Pedro Rodrigues to come narrow and create space for the wingbacks (on this day Victor Moses and Ceser Azpilicueta due to Marcos Alonso's late withdrawal) Mourinho went all old school and put on a man marking exhibition. This time it was Darmian on Pedro and Herrera on Hazard.
Now I'm sure the editor would have killed this piece if I did not isolate the job Herrera did on Hazard. The Basque midfielder was immense, snuffing out the Blues winger and reducing Chelsea's most inform player to zero take-ons and shots on target.
Looking at the heat maps for both players you'd wonder if they were best friends taking a walk together. It's just the fact that Herrera still had time to provide an assist and score a goal himself that jolts one back to reality. Little wonder he called it an almost perfect performance.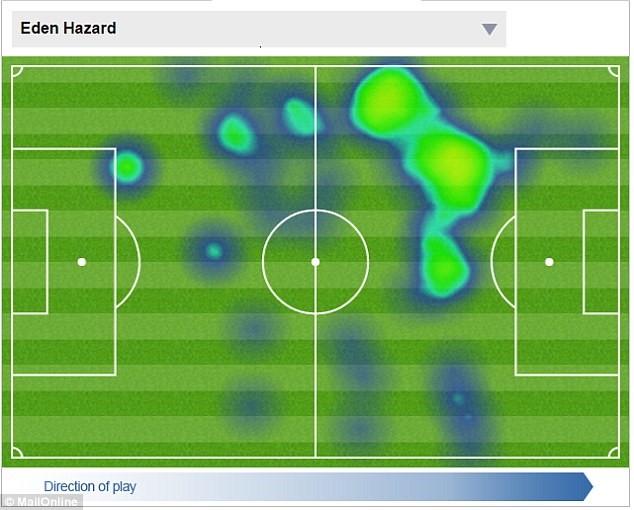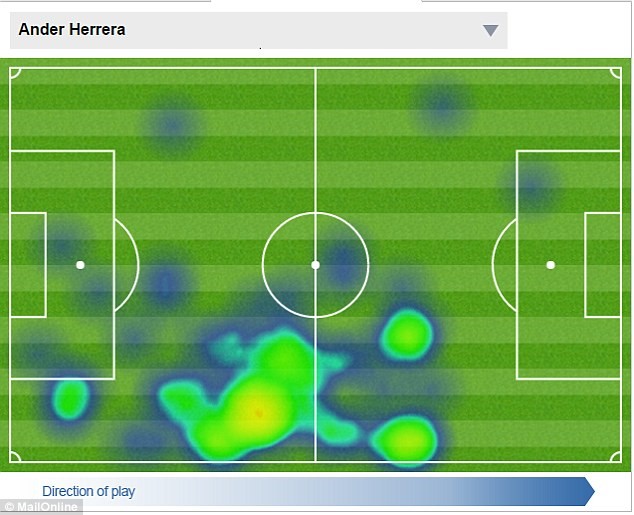 Herrera's performance was glorified and deservedly so but there were other booby-traps set by Mourinho. Unlike the FA Cup game, United stopped Chelsea's wingbacks by pressing them higher up the pitch this time around. Valencia and Young did an outstanding job of making life hard for them. It got so bad Azpilicueta switched flanks as the game progressed.
Fellaini's inclusion in midfield added steel and the needed physicality. This was enough to cope with midfield mainstay and global ocean imitator N'golo Kante and his midfield sidekick Nemanja Matic. The Belgian played arguably his best match in a Red Devils shirt and even his many critics will agree.
Later on, Mourinho responded to Antonio Conte's decision to throw on passmaster Cesc Fabregas with his own pass vendor, Michael Carrick. This blunted the Blues edge so much so they did not muster a single shot on target for the whole game. The last time this happened? 10 years ago.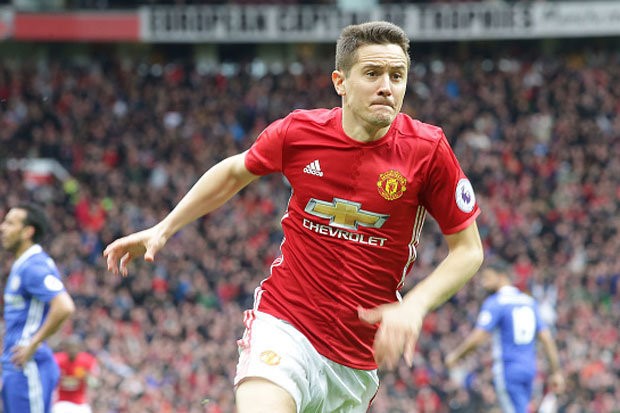 Jose M
Marcus Rashford and Jesse Lingard partnered each other upfront. They gave the Chelsea back three their most uncomfortable afternoon in the league this season. The pressing was relentless, and they kept using pace to befuddle them at the slightest opportunity as evidenced by Rashford's goal.
Conte's men completed only one pass in the United penalty area all game. They could not cope with everything thrown at them and that was thanks to a man they know all about. Maybe he is still special after all.
Article By: Asiwaju, @Larryfeyii 
Comments
comments