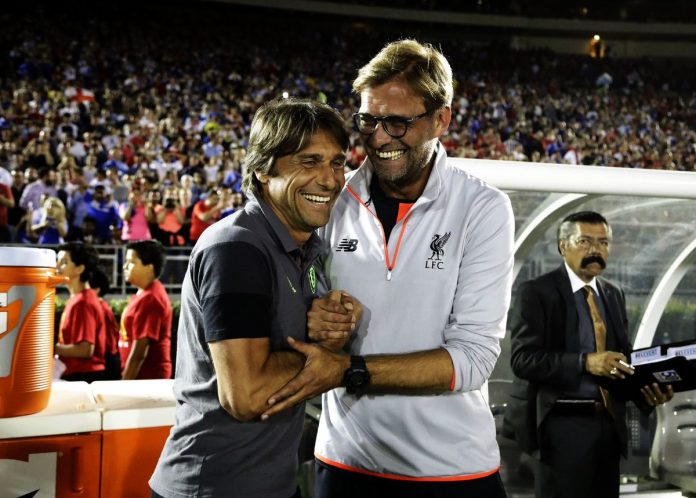 There was a very interesting moment in the first half of Liverpool's Premier league game against Tottenham Hotspur 2 weeks ago. The Reds had just lost the ball thrice in quick succession. In the technical area, Jurgen Klopp was going absolutely mental, screaming & punching the air, then suddenly he stopped. He smiled warmly and gesticulated for his players to calm down.
That could easily have been Antonio Conte. A man so calm on the side-lines he was caught on camera screaming; "if you do that again I'll kill you!" to one of his Italy players at Euro 2016.
Chelsea host Liverpool at Stamford Bridge Friday night. There will be 21 talented players on the pitch plus Branislav Ivanovic's hologram. The actual Serbian fullbck is still in Jefferson Montero's kitchen. He was taken there in August 2015 along with a bunch of keys, a pen and a shopping list in the Ecuadorian's pockets.
The match up on the side-lines will be will be of high quality and high octane-too. We will see two coaches with very excitable personalities seek to choreograph their teams to victory.
If Klopp has the air of the extrovert you meet at the bar about him, Conte has the air of the silent crazy friend. At the German's press conferences, it's common for him to suddenly burst into raucous laughter. On the side-lines it is different. He's just as likely to berate the 4th official for perceived injustice, as he is to bear-hug him while celebrating a goal.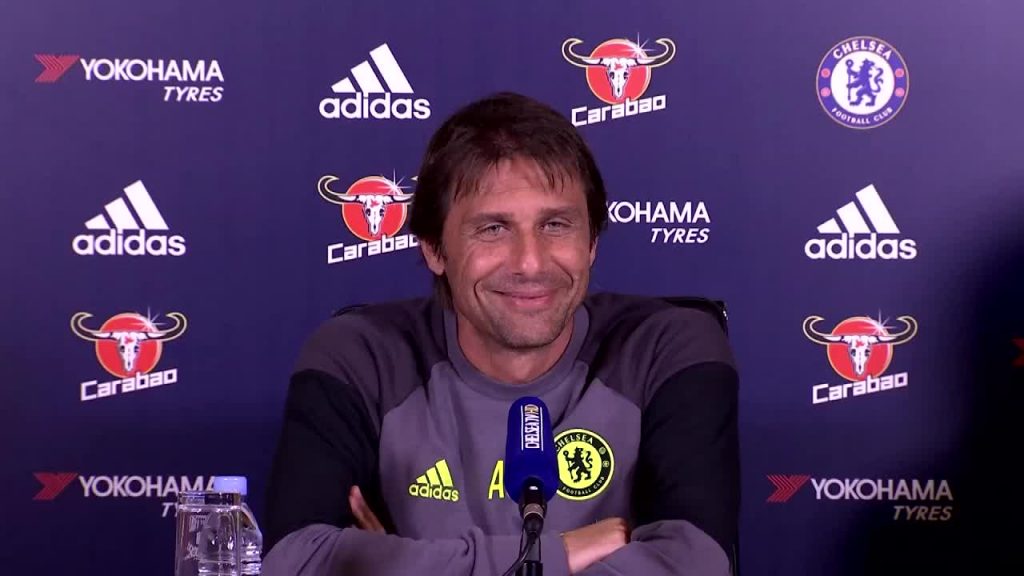 Conte is much calmer in his pressers, usually resorting to a polite smile at something amusing. But he gets fired up on the side-lines, wildly gesticulating, screaming and looking like he'll explode the next moment.
This expressive nature belies a ruthless streak in both men. Daniel Sturridge and Cesc Fabregas have found out that both managers' carry no passengers. Both players are wonderful with the ball but lack the work rate and movements required by each gaffer. Consequently, they have found themselves on the fringes of the starting XI.
Liverpool and Chelsea have made contrasting starts to the league season. The Reds have been consistent in their inconsistency. Two thrilling four goal victories over Arsenal and Leicester have sandwiched a defeat at Burnley and a draw at White Hart Lane.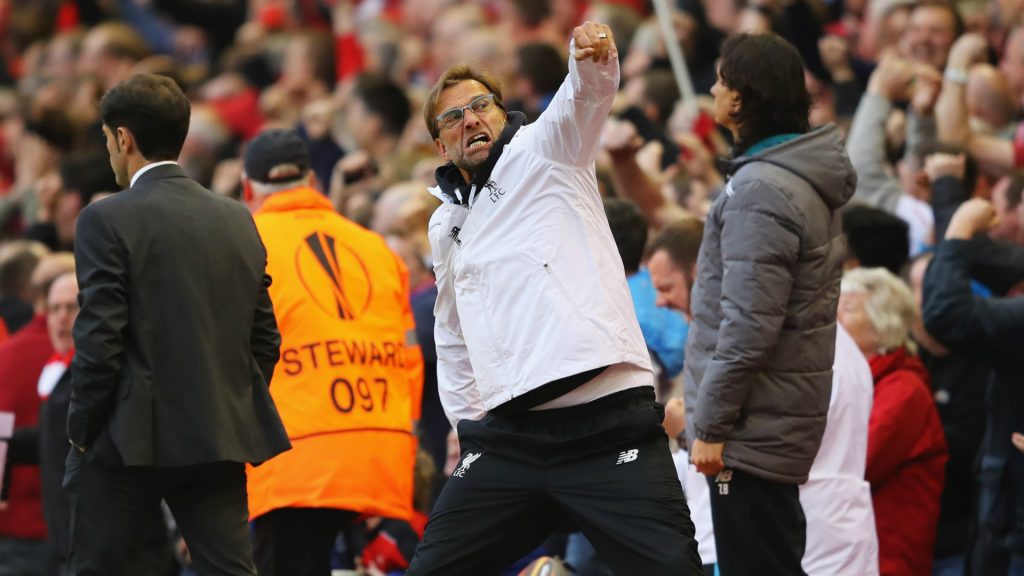 The Blues have started brightly, getting maximum points against West Ham, Burnley and Watford then a draw at Swansea. Diego Costa is back at his infernal best, winding up the opposition and scoring goals. The addition of N'golo Kante has improved Chelsea's defence too.
However, it will be worth observing how David Luiz and Gary Cahill cope with the guile, pace and pressing of Phillipe Coutinho, Sadio Mane and Roberto Firmino. John Terry is set to miss out with a sprained ankle. Dejan Lovren may return in place of Lucas, to partner Joel Matip in Central defence for Liverpool.
Both will have to be at their best tactically, physically and mentally to contain Costa. Ivanovic and Cesar Azpilicueta at the full back positions for Chelsea need to be sharp. They must be wary of the earlier mentioned Reds trio's movement. They have scored 67% of Liverpool's goals in the league this season.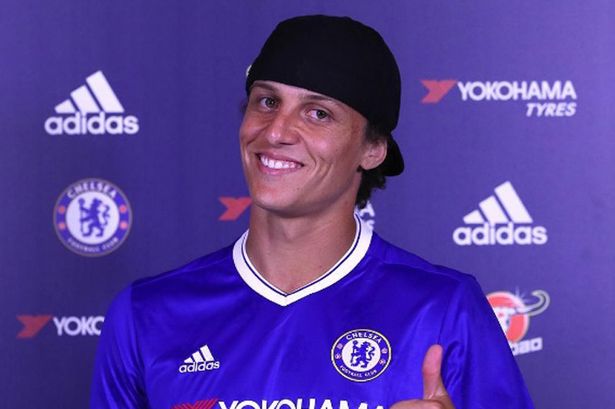 Liverpool vs Chelsea is a modern rivalry as the blues had nothing to compare with the all-conquering Reds of old. Things got heated between the clubs when Rafa Benitez and Jose Mourinho were in charge of the each team earlier in the millennium. However, Liverpool have won 65 of the 146 league games between these clubs. Both, along with Arsenal, Manchester United, Everton and Tottenham are the only teams to have contested every Premier League season.
The stage is set. Two of the most captivating managerial characters in Europe. A Liverpool team that's electric when things click. A rejuvenated Costa. Daniel Sturridge visibly smouldering on the bench. All we need is a little spark and boom! An epic game of football shall ensue.
Article by Ernest Bosha (@Ernyy_B)
Comments
comments