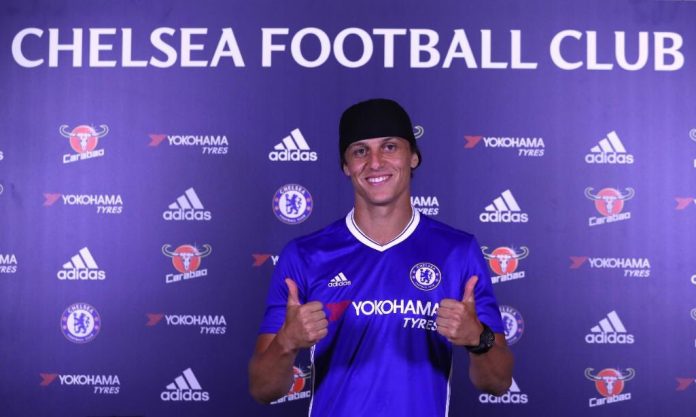 Every summer football fans are treated to a deluge of financial excesses with transfers (looking at you Ed Woodward), hyperbole, an agonising wait for the new season and drab friendlies. The greatest source of drama is always the transfer shenanigans though.
With the increased prominence of Football Manager and social media, we find that despite having the best part of four months, extensive scouting networks and databases plus unrivalled spending power which make life changing sums seem little more than footnotes, teams are still left with an 'incomplete' feel come the end of the window.
Here, we examine the players each club SHOULD have signed based on the previous campaign and the promise of the next.
Bayern Munich
Needs: Die Roten possess perhaps the best squad in Europe and one that did not having any glaring holes following the season's closure.
Verdict: It was a window of usual happenings for Bayern Munich. Mats Hummels provided Bayern their annual fix; a Dortmund victimisation vanity purchase and less importantly an upgrade on Mehdi Benatia. The uber talented youngster slot was filled by Renato Sanches, blazing a trail Xherdan Shaqiri, Thiago Alcantara, Mario Götze and Kingsley Coman have all taken.

Well oiled. Bayern Munich line up under new management this year as they hope to land the elusive UCL title

Should have bought: Rafinha is on borrowed time at Sabener Strasse and Lukas Klostermann ticks all the young, German, blonde and talented boxes that Bayern look for.
Dortmund
Needs: In their unique positon of "super" selling club, Dortmund prior to the window had a strong squad that only required depth additions, with the majority of the summer to be focused on softening the blow of the imminent departures of first XI members.
Verdict: BvB had an almost perfect window. Marc Bartra, Emre Mor, Raphael Guerrero and most especially of all Ousmane Dembele are all top prospects whilst Mario Götze and Sebastian Rode should give us a reminder of their 'pre Bayern' talents. Signing Andre Schurrle for £30m remains suspect however.

One of the revelations in the concluded Euros tournament, Emre Mor was excellent for Turkey and earned a move to the famous yellow and black

Should have bought: Yunus Malli presented a cheaper, better tactical fit and more versatile alternative to Schurrle.
PSG
Needs: Le Parisiens biggest headache this summer was filling Zlatan Ibrahimović's shoes (sorry Laurent Blanc, you don't matter). Star additions at Centreback and right wing would also not have gone amiss
Verdict: Krychowiak, Jese and Ben Arfa are all solid players but the sense is that following the departures of Zlatan and Luiz, PSG are weaker than at the end of last season.

Alexandre Lacazette would have provided the much needed fire power for PSG this season

Should have bought: Considering that they're both young, French and talented, it came as a surprise PSG did not make more concerted efforts to buy Samuel Umtiti and Alexandre Lacazette, especially the latter considering Cavani plays more like Yakubu these days. James Rodriguez would also have provided the stardust so lacking from this team at the moment.
Madrid
Needs: Years of being treated like an FM save rather than a football club by Florentino Perez has left Real with a deep cache of supremely gifted attackers (although short at striking positions) and a threadbare (albeit littered with star names) midfield AND defence.
Verdict: Bringing back Morata was a no brainer whilst the returns of Coentrao and Asensio sets the club up adequately to handle the looming transfer ban. Centre back cover remains an issue although not a pressing need however and a club the stature of Los Blancoss deserves better than Casemiro at DM.

Morata's return was a no brainer as Madrid seeks to provide options up top.

Should have bought: Even though he's already at the club, Jesus Vallejo would've been a quality depth option although to the detriment of his development. Krychowiak, Gundogan, Xhaka and Pogba all represent options to upgrade on Casemiro that were not taken this summer
Barcelona
Needs: a striker, RightBack , CentreBack and quality midfield cover.
Verdict: The signings of Andre Gomes,  Alcacer, Cilessen, Denis Suarez and Samuel Umtiti provide cover that wasn't available to Los Cules last term and a secure medium to long term future. Question remain over the cost of Gomes and Paco's tactical suitability for Barcelona

The MSN dominance makes it hard for Barcelona to find suitable forward options.

Should have bought: The presence of MSN dictated that Barcelona's "4th striker" positon was a poisoned chalice a host of names refused prior to Paco Alcacer's transfer. A player equally capable through the middle and wings such as Angel Correa would've been a more sensible purchase.
Manchester United
Needs: It says a lot about the club's post SAF transfer policy that so much (circa £250-£300m) has been spent yet the squad's needs have been the same for a number of years; box to box midfielder, regista, wide playmaker, striker, fullback cover.
Verdict: The amount of free time Mourinho had on his hands at the beginning of the year to assess United's needs was reflected in the seamless nature of their window (protracted Pogba transfer asides). Zlatan, Bailly, Pogba and Mkhitaryan all addressed a specific concern and fees aside united have had a very good window.

The new Knights at The Theatre of Dreams. Much needed additions.

Should have bought: Fabinho addresses the fullback issue while Javi Martinez could've provided the DM and Centre back united needs all in one. Further forward Miralem Pjanic would've offered more press resistance, something sorely lacking in United's midfield.
Arsenal
Needs: Arsenal's transfer needs every summer are so familiar it rings like a nursery rhyme; a centre back, a striker and an imposing midfielder. Quality options on the right wing were also a lesser need.
Verdict; Widely (wrongly or not) accused of being their usual dithering selves throughout the window, a closer inspection of their dealings and unsuccessful targets shows a detailed effort to address the glaring weaknesses in the squad. Mustafi and Xhaka are massive additions while the less heralded arrival of Lucas Perez looks a good tactical fit on paper.

Arsenal's hero?

Should have bought: Mkhitaryan, Mahrez, Vardy and Lacazette this summer all joined Wenger's lengthy list of those who got away and with any of the aforementioned names the Gunners could've had loftier ambitions
Chelsea
Needs: Going into the summer window of the back of 10th place, Chelsea's transfer needs were clear. Cover and or replacements for both John Terry and Ivanovic's creaking legs, lungs in midfield to make up for the limitations of Matic and Fabregas and an alternative to daily prayers Diego Costa wakes up on the right side of bed.
Verdict: The Blues had a typically 'Chelsea' window: Physical athletic midfielder, foreign coach appointment, foreign player on the verge of being washed, young black striker. However, ask any Chelsea fan and you'll receive a standard response of not being enamoured by the club's penny pinching all summer and the prospect of David Luiz, John Terry and Ivanovic playing side by side. Further up the pitch Kante and Batshuayi have made bright starts. Questions remain though concerning the overall quality of the team.
Should have bought: Maksimovic/ Koulibaliy are both younger centre backs available at the price Chelsea paid for Luiz, while Ricardo Rodriguez is an albeit less versatile upgrade on Marcos Alonso.
Article By: Uzoma, @uzoma_official
Comments
comments