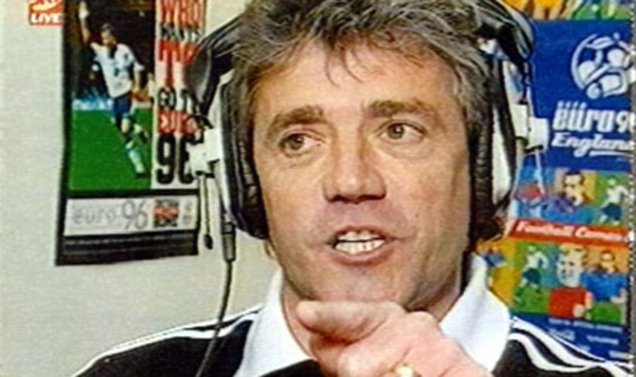 The events that sparked Kevin Keegan's legendary "I would love it if we beat them" rant prior to a last desperate dash for the title toe-to-toe with Manchester United in the 95/96 season in what should have been an amiable stroll for Newcastle, were momentous in their own right. A good number of theories have been propounded about what could have caused Newcastle's capitulation that season.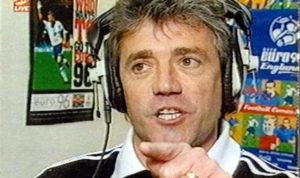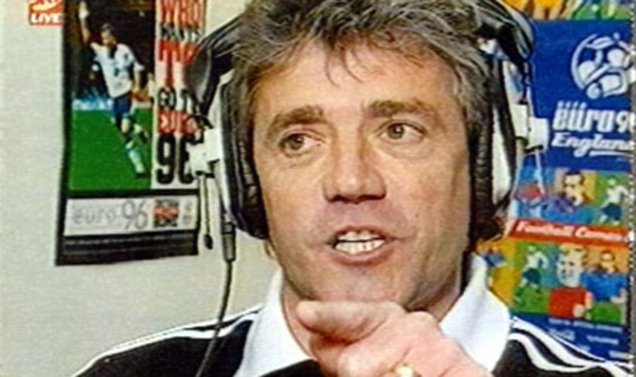 12 points ahead of the chasing pack by the time they had played their final match in January, playing a prodigious level of exuberant, no holds barred football that earned them the nickname 'The Entertainers'. They somehow found a way to lose 5 and draw 3 of their remaining 14 games after losing 3 and drawing 3 in their previous 24. Effectively surrendering the title to a Cantona inspired Manchester United. When a ball drop of this magnitude happens, there is bound to be a fall guy, a scapegoat who people generally point to as the cause of the collapse.
Despite the number of things that decidedly went wrong for Newcastle that season, their form, or more accurately, loss of it was pinned on the signing of two players mid-season:  David Batty in March and to a larger extent, Faustino Asprilla from Parma in February 1996.
Despite the obvious need for defensive stability required but concurrently lacked at St. James' Park to play the high octane football the Magpies were intent on playing, Asprilla, a fleet-footed striker with penchant for the risqué both on and off the pitch was signed for £6.7m and was photographed arriving the North East in a cumbersome fur coat covered in a thin sheath of snow already second-guessing his move from the more temperate Italian weather.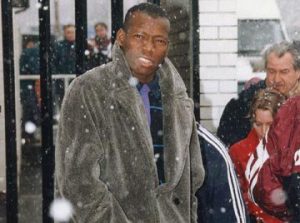 He made his debut barely 24 hours later against Middlesbrough, despite having had a glass of wine at Lunch, he came on as a substitute and created a goal for Steve Watson, helping Newcastle overturn a 1-0 deficit to win 2-1. There were a few games in the coming months where Tino, as he was fondly called, was personally impressive but this didn't show in the Magpies' results.
The next 6 matches would, unfortunately, be what defined Newcastle's season. A 2-0 loss to West Ham and a thrilling 3-3 draw with Manchester City caused Keegan to buckle under pressure and to be more cautious and he signed defensive midfielder David Batty from Blackburn. The signing did little to better their fortunes or provide defensive cover at first. A first home loss of the season coming at the hands of their only remaining title rivals Manchester United in a game that Newcastle dominated, left a needle in Newcastle's title ambition balloon. A 3-0 win in their next game instead of signaling an end to a blip of bad form only served as a short reprieve. A 2-0 loss against Arsenal was followed by a 4-3 loss away to Liverpool in one of the greatest matches in EPL history. Even when Asprilla has put them 3-2 up, Keegan refused to err on the side of caution bellowing at his players "attack attack" from the sidelines in a bid to get another goal. Instead, it was Liverpool who got 2, and when Stan Collymore put them 4-3 up, Keegan's body draped over an advertisement board sent a clear message to all who saw it. The title had slipped from their grasp. For the first time since the 2nd Game Week Newcastle were in 2nd place, now a point behind Manchester United. 12 point lead? What 12 point lead?
Victories against QPR, Aston Villa, Southampton and Leeds kept Newcastle within grasp of United, but after Keegan's nightmarish unraveling, they failed to beat Nottingham Forest and Tottenham, handing United the chance to claim the title with as much as a draw. United did not disappoint with a 3-0 victory over Middlesbrough on the final day crowning then Champions of England once again.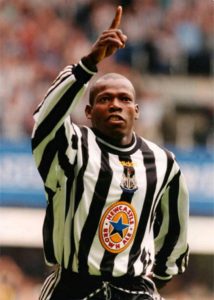 While some debaters would tell you that Asprilla's arrival merely coincided with a bad run of form for Newcastle, saying Les Ferdinand's goals had begun to dry up, the Magpies influence over games had waned and that Asprilla was, in fact, a much-liked figure in the dressing room, the fact that Ferdinand's struggle for goals coincided with a period when his main supply of crosses that he thrived on throughout the season, Keith Gillespie, was injured cannot be so easily ignored. Especially as it was Gillespie who was the ultimate sacrifice at the altar of the Magpies' extravagant Columbian. Instead of Gillespie on the left side of what was essentially a 4-2-4, it was Ferdinand's 35-year-old strike-partner Peter Beardsley who now found himself out wide in an unfamiliar position, breaking up a partnership that was up to that point largely successful. It's not difficult to see that despite Asprilla's individual brilliance in those crucial 6 games where he in fact scored 3 times (his only goals that season) that the team had suffered somewhat from his presence, especially because most of their play now went through a player so unpredictable that even his own players scarcely knew what he was up to. His open undermining of Keegan was just one of a few times when his off-field antics left a bitter taste in the mouths of some of his teammates.
In the 1995/96 season, Newcastle led the league virtually all season from August until mid-March, and by Christmas had established a 10-point lead over Manchester United extending this lead to 17 points on 20 January 1996. Newcastle ultimately finished four points behind ManU!

— markstuarthoward (@mstuarthoward) December 19, 2017
Overall, there's a case to be made either way, but it would be naive to suggest that Asprilla was blameless in the whole debacle.
A witch cried at night and a baby has been found dead in the morning, regardless of what the Doctor says, the witch can never be fully absolved.
So as a team in Spain looking their best in over a year, with a healthy 9 point lead have shattered the Spanish transfer record to bring in a crafty Brazilian midfielder and another team in England thriving on the back of a well oiled cohesive team unit who have opened up a 15 point lull between them and their closest rivals fight tooth and nail to sign a Chilean who has become infamous for not being a team player, it is important if not wise for us to remember Faustino Asprilla and the implosion on the Tyne.
Comments
comments