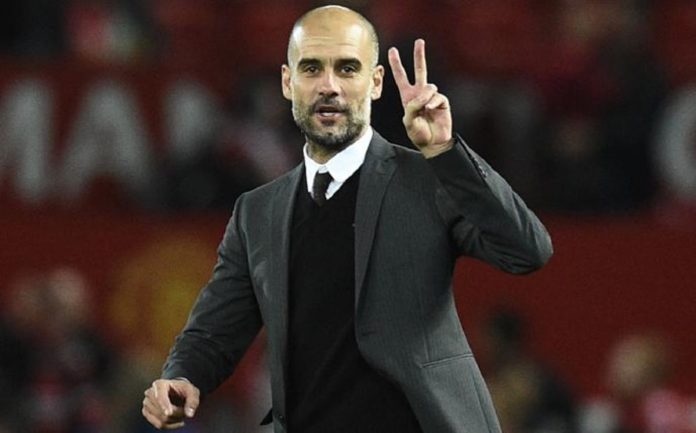 Pep Guardiola is Pep Guardiola. He needs no introduction, not even to the most passive football fan. The Catalan legend has paid his dues as a Barcelona player and as one of the most decorated managers in modern day football. As with every success story anyway, there are critics who believe his successes as a manager have been overrated and would hold onto any shred of thought, fact or statistic that puts him a few notches lower than his contemporaries. More often than not, this is based on his lack of pedigree prior to his first real managerial role. What kind of manager spends one season managing in Spain's lower leagues only to spend the next few seasons dominating the whole of Europe. A lucky one perhaps. But is this really the case?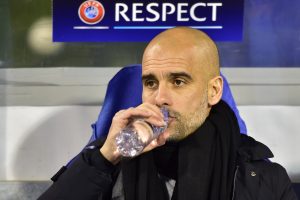 It is well documented how, in the summer of 2008, the Barcelona board passed over the opportunity to hire the Special One himself, Jose Mourinho, in favour of a certain Pep Guardiola. Pep, at that time, was a greenhorn whose only record of football management had been managing Barcelona B for one year in the Spanish Tercera (or in English, fourth) division! A risk of unimaginable proportion it was at that time, but it was one that equally yielded dividends of unimaginable proportion as the years went by. Under Guardiola, Barcelona dominated football in Spain and Europe like none before them. With a refined modern-day version of Barca's classical tiki-taka style, the Catalans amassed trophy after trophy at home and abroad in a three-year haul that included, amongst others, three consecutive La Liga titles and two UCL titles. At the last count, there were a total of 14 trophies won during his reign. 13 of those in his first three years.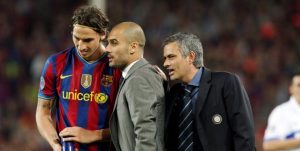 Many were not so quick, however, to acknowledge the effect of Guardiola on this team. A team that included some of the finest midfielders of this generation (Xavi and Iniesta) and one of the greatest footballer of all time, Messi could have achieved as much with any other coach, they say. Probably, but for the records, a lot of shakeups was involved in fine-tuning that all-conquering Barca team. Veterans such as Ronaldinho, Deco, Edmilson, and Giuly had to make way for Guardiola, to afford Xavi, Iniesta, and Messi more prominent roles. Strategic signings such as Dani Alves, Seydou Keita, Gerard Pique and La Masia boys Sergio Busquets and Pedro would play key roles in strengthening Barca over the seasons that came.
At Bavaria, the Catalan inherited a team that had won everything football had to offer and were at the peak of their powers. The expectations were simple: a lose-lose scenario right from the start. If Bayern won the treble, it was just enough. They had won it just the season before and another one wouldn't be any special. If Bayern fell short of the treble, it would be considered short of success. Three years in Bavaria produced eight titles, including three consecutive league titles and two cup titles. There were also Champions league semi-final appearances in each of those three seasons. By comparison, Jupp Heynckes had the same number of domestic titles in his three stints of six years. However, it is by his failure to replicate Bayern's Champions League success that some would adjudge his stay in Munich. Quite interesting.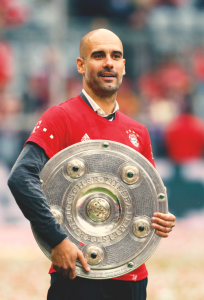 After a poor debut season at City by his standards, Guardiola recruited the best players fit for his ideology of football. Kevin de Bruyne, Bernardo Silva, and Leroy Sane have complemented City veterans such as David Silva, Fernandinho, Sterling, and Aguero to form one of the most fearsome teams the EPL has seen in recent times. The numbers have been reeling forth: Unbeaten in 21 matches with only two draws, 61 goals scored against 12 conceded, 3 to 1 goals to games ratio and other intimidating statistics. Truly, numbers count for little without results, but how many of those critics can bet against City having results at the end of the season to show for all their impressive numbers? Few I guess.
The EPL, arguably the most competitive league in the world was supposed to be the litmus test for Guardiola – the ground that showed him up for what many believed he was: a strategic manager who picks strategic teams requiring little or no work to achieve success. Unfortunately, it has turned out otherwise. If anything Guardiola has proven to all who care that he can wield the big axe where and when necessary, conduct shrewd transfer business, identify players with the right skillsets and improve the performances of existing players to improve a team's all-round play and results. He did this in Barcelona and Bayern and now, with all the eyes on the EPL, he is doing same. Among his peers, Guardiola stands tall. Maybe even a bit taller than some. It has always been obvious for the discerning right from his glory days at Barca. Only now, like an inscription in black ink on a white paper, it is clearer.
Pep Guardiola has converted one of the toughest leagues in the world to his personal FIFA 18 game.

— Footy Humour (@FootyHumour) December 27, 2017
Article: By Tijjani Abdulsalam,
(Loves research, history, football, good food
(Twitter:@TeejayKool, Instagram:@teejay.kool))
Comments
comments