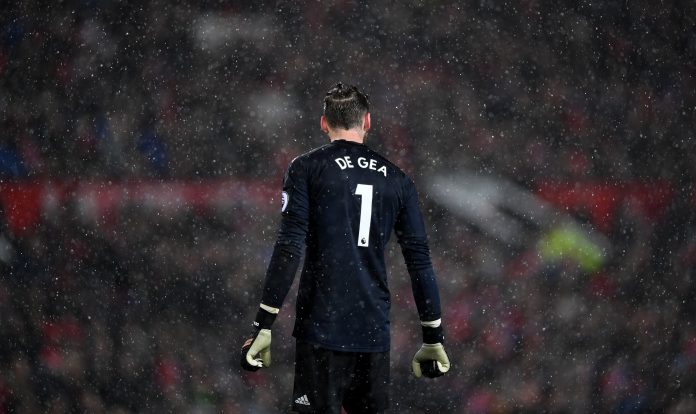 It's crazy to think, isn't it? The team with literally the best defensive record having a problem at the back? Manchester United have conceded the joint fewest goals so far (11, level with Manchester City) and have kept the most clean sheets in the league this season(and scored the second more than most "attacking sides"), but a deeper look at how they have gone about defending will show the frailties of United's backline.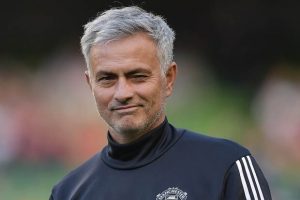 The first sign of United's defensive frailties comes from their own Manager, Jose Mourinho who has been accused of limiting his attacking players, in favour of a more pragmatic method of play, with forwards like Jesse Lingard, Anthony Martial, and Marcus Rashford being tasked with helping out the defense and doubling up on opposing wingers or tracking back against opposing fullbacks, obviously not in every single game but in games where there is an obvious need to worry about the quality of opposition. While this might not be uncommon with Jose Mourinho, the degree to which he demands his United forwards to is unprecedented, with other teams he has managed in recent years, he has allowed some level of defensive casualness from a handful of players. Sneijder and Milito at Inter, Ronaldo, and Ozil at Madrid, as well as Hazard and Fabregas at Chelsea all, got some leeway as regards being part of the defensive unit of the team, but at United, no player has been given such a pass. Not even Romelu Lukaku. In 'big games', the Big Belgian hasn't been spared from covering up at the back. In 5 matches against other big 6 teams so far, he has had 16 touches inside the opposition box, managing to get off 5 shots from inside the penalty area. In those matches made 11 defensive actions. In the 3 away games against Liverpool, Chelsea, and Arsenal he had 8 touches in the box, 1 shot from inside the area and managed 9 defensive actions.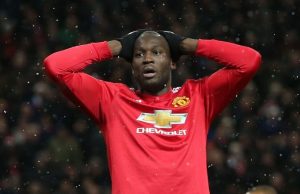 It is not just wingers and center-forwards that have helped out tremendously at the back but also the deeper midfielders like Nemanja Matic, Ander Herrera and Marouane Fellaini who are in United's top 5 for tackles and interceptions this season. But even with all this, they have been guilty of conceding an alarming number of shots, a distressing number of shots on target and a frightening number of shots that would under normal circumstances have ended up as goals.
The team with the best defensive record has conceded 12.4 shots per game in the league this season. The 10th lowest in the league, some way off Manchester City (remember them?) who average around 6.2 shots against them per game. Chelsea is the only other top 6 side from last season on double figures for shots they have allowed, with 10.4 shots per game. They haven't done much by way of stopping these shots from hitting the target as they average about 3.1 blocks per game putting them in 12th place for blocked shots this season. They have done better than their fellow bigwigs in terms of interceptions made per game making 12.4 per game, the highest in the top 6 but still lag behind in terms of tackles, far behind. They have made the second fewest tackles of teams in the EPL, only Bournemouth have averaged fewer tackles than Manchester United this season. While this could be acceptable for a team which doesn't do much defending, it should worry United's management seeing as they have spent 32 seconds less than the average EPL side in their own defensive third, and have allowed 120 passes in open play by the opposition within 20 yards of their goal, to put this into context, no other top 6 sides from last season has allowed up to 100.
Can't even imagine the world of trouble Manchester United would be in without the incredible David De Gea. Unbelievable how many times he saves them.

— Liam Canning (@LiamPaulCanning) December 13, 2017
But what does all this culminate in? Well, it's simple really – an unusual amount of shots hitting United's last line of defense. The irrepressible David De Gea has been the only thing standing between Manchester United and a barrage of goals conceded. The stopper has made 65 saves so far, 9 less than in the entirety of last season and is second only to Lukasz Fabianski this season. The rest of the top 5 include; Fraser Forster, Kasper Schmeichel, and Asmir Begovic. No top 6 goalkeeper is in the top 10 for saves made and none has made up to 40 saves this season. He is on course to make 144 saves this season at this rate, higher than last season's number 1 save-maker Tom Heaton who had 141. De Gea himself has never crossed the 100 mark in England and while his exploits seem like a great thing for the young man from Madrid, it should serve as a warning to United. Their current arrangement of allowing things to happen and hoping that Dave saves is unsustainable at best.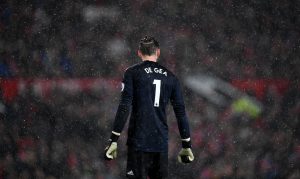 They aren't just conceding speculative efforts from range or easy to handle shots. The Red Devils rank 8th in expected goals against (xGA) for the EPL this season. Let me backtrack a bit.
Expected Goals Against(xGA) is a measure of how good the shots against you are, each shot is giving a rating over 1 based on position and distance of the shooter as well as the likelihood of the shot being a goal. Shots closer to 1 are those that are easier to convert, so a culmination of all shots faced should give a fair representation of how many were expected to hit the back of the net.
Now that we are up to speed, I'm sure the unsteady nature of has become more apparent, with an xGA of 21.85 for the red devils, Leicester and Southampton join the other teams from the big six as teams that should have conceded less than United if they all had average goalies. But United have anything but an average goalie, because of him, United have conceded about 11 goals less than they ordinarily should have. The highest positive difference between actual goals conceded and XGA. The next highest is Burnley's Nick Pope who has conceded 10 less than expected and then Asmir Begovic with just under 8.
Without their Spanish Knight sparing their blushes, Manchester United would be a lot worse off in terms of goals conceded and certainly points and they would need to improve their defensive game/personnel if they intend to keep up their impressive defensive record because expecting Dave to maintain this level of form would be unwise as he ended last season with an XGA differential of +2.69.
24 – Since the start of last season, no goalkeeper has kept more clean sheets in league competition in the big five European divisions than David de Gea (24 – level with Jan Oblak). Wall. pic.twitter.com/6IZo4L0qRi

— OptaJoe (@OptaJoe) December 15, 2017
Article By: Ayoola Kelechi, @Ayoola_Kelechi
Comments
comments