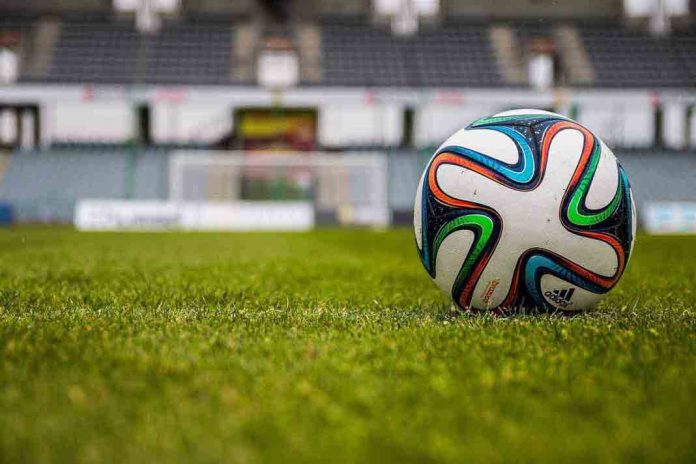 August 13 12:30 pm, millions of eyes across the world will be fixed on their TV screens as arguably the most entertaining league makes it long awaited come back. If you don't already know what I'm referring to then you might be living under the proverbial rock. The English Premier League is back and characteristically it's bigger than ever. Before you take your seat and feed your eyes its vital you get to grips with the latest updates to the rules of the beautiful game in England.
1 MAN KICKOFF: As a follow up to the Euros the one man kickoff will be replicated across your favourite stadia this season.

The new FIFA rules state that the ball no longer needs to move into the oppositions half hence the disappearance of the usual two man kickoffs.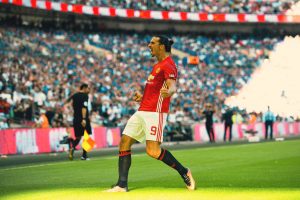 YELLOW CARD FOR LAST MAN: This one we find particularly interesting. Now a foul by the last man in an attempt to obstruct a goal scoring opportunity will no longer be met with a red card. The new rule says it's a yellow card.

The rationale is that the number of players committing accidental fouls that deny goal-scoring opportunities in the penalty area are on the rise and should not be met with red cards since a penalty restores the goal scoring. Whether this enhances the game or creates confusion is up for debate and should make for interesting debates throughout the season.

Hopefully, we shall see more of these
TREATING INJURIES: If this had been brought into effect a year earlier, maybe Eva Carniero might still be Chelsea's pride and joy, maybe Jose might still be in blue. This season players who receive treatment on the field for injuries do not have to leave the field of play if they are good to go. While we think this is a welcome initiative, if placed in the wrong hands it could be a very annoying time wasting tool. Jury's out on how useful this will turn out to be.
RESPECT FOR OFFICIALS Vol 2: One thing you can't accuse the FA of doing this coming season is holding back and the enforcement of this new law will be interesting to say the least. This coming season players will have to keep those emotions that boil over ever so often. It's now been established that running to contest decisions, arguing face-to-face with officials, and "visibly disrespectful" actions will result in yellow cards.

Wait there's more. Red cards will now be issued to players who confront officials and use insulting and/or offensive language or gestures towards them. Interesting right? We think Diego Costa and Wayne Rooney might beg to differ but time will tell.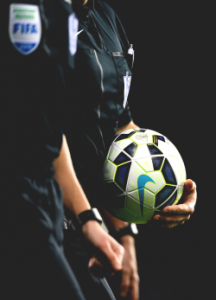 INFRINGEMENTS FROM THE TOUCHLINE: In a bid to curb what is threatening to become a growing trend, the law has been changed so that if play is stopped due to interference from a team official or substitute, rather than the award of an indirect free-kick or drop ball, the referee will now award a free-kick or penalty kick to the opposition. This is pretty straightforward and should restore some order to the touchline, we won't be seeing a lot of this interesting squabble this year.
PENALTY FEINTS: This coming season Referee will yellow card a penalty taker who "illegally feints" once his run-up is complete. This means a run up most follow the feint or else you'll be carded. This will level things up a bit the taker and man between the sticks, if we're even lucky it might help Petr Cceh save a penalty. We will never see penalties like this anymore.
YET ANOTHER OFFSIDE UPDATE: As if explaining the offside rule to your Mrs. Wasn't hard enough already there's yet another amendment to the offside rule. The law now states the halfway line is neutral, meaning a player must have part of the body (excluding arms or hands) in the opponents' half to be flagged offside. More clarification or yet more confusion? Your guess is as good as ours.
You can update yourself to all the latest rule changes in their totality at Fifa.com
Article By: Tommy, @Monsiuer_T
Comments
comments