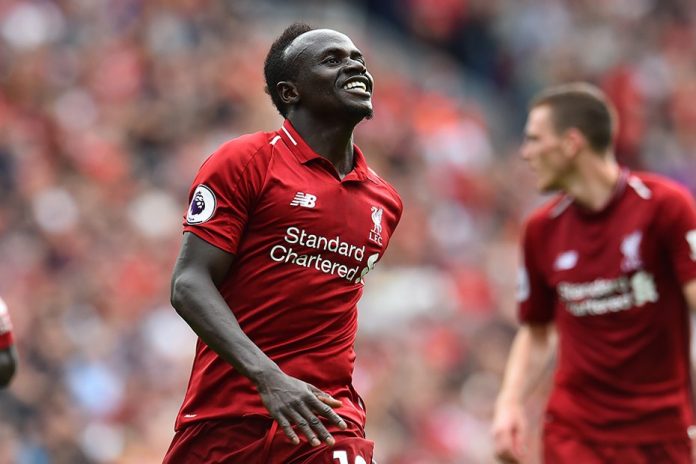 It was a blockbuster opening weekend at the Fantasy Premier League box office! Featuring Liverpool all-stars, Manchester City defence + midfield, BAMidele Alli, Richarlison, clean-sheet-ripping Vardy, the typical Burnley clean sheet, and the Almighty August Curse for Harry Kane. As expectedly unexpected, there were a few surprises here and there; such as a Nike Merlin ball with some sort of homing beacon finding its way to (5.0M) Kante's shin right before ending up in (4.0M) Hamer's net, as well as world cup stars scoring everywhere. Watford stunned many, A-list performer Alexis Sanchez dropped a truly underwhelming performance and lowly-rated (4.1M) Obi-Wan-Keno Bissaka's performed masterfully well, as evident by his form at the tail end of the season.
The L in FPL is for Lamentations.

— Mr Man (@Zubairthedream) August 11, 2018
However, game week 1 is over and now it is time to focus on game week 2 so dry your tears and prepare. Who will be our captain? Here is a personal ranking of captain options I am considering for this week.
---
Sergio Agüero (11.0M)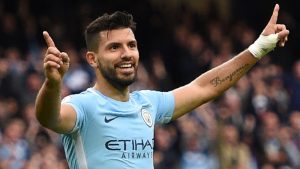 Runaway best option here. Let's back this up with a few facts, shall we? First off, Agüero was fit for 14 home Premier League games last season and he started all 14 home Premier League games. If Agüero is going to be on the bench, you will hear about his fitness doubts from Pep's comments or @BenDinnery on Twitter during the prior week so you mustn't be worried about the Pep rotation. Also, Huddersfield has no regular starter in their centreback role for their away match at Etihad. 11.0M spent on Agüero means you should captain a 100% fit Agüero for a home match against an injured Huddersfield very early in the season. The last time they met, it was a goalless draw but City had already won the league. Nuff said.
Aguero (H)* v Salah (a) 17/18

Appearances 15 v 17

Goals 15 v 13

Goals per game 1 v .76

Assists 3 v 4

Mins per goal 79 v 105

Mins per fpl return 66 v 80

Points per game 7.33 v 7

Points per 90 – 8.31 v 7.85

*Aguero's stats are first

Who do you captain for gw 2?

— Adam Hopcroft (@ahopcroft13) August 14, 2018
---
Christian Eriksen (9.5M) and Raheem Sterling (11.0M)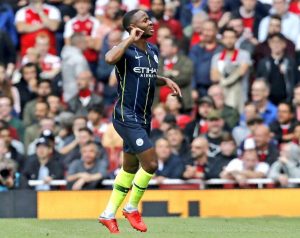 There are reasons for ties in my rankings for captain choices. This is usually because I feel they will get similar points in the game week. Both of these guys are premium midfielders facing weakened opposition. If you were concerned about Eriksen having had a weak Game Week 1, consider the fact that Eriksen assisted BOTH assists in that match, with Aurier pretty much stealing the first goal. Even with the famed August Curse, Spurs still won comfortably. I expect a lot from Christian. Sterling? Needs no explanation, really.
---
Salah (13.0M!) and Mané (9.6M)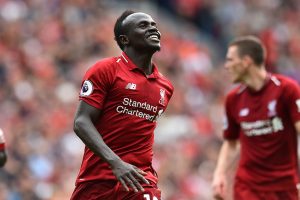 Well, what can I say? It's the Liverpool all stars! Okay, all stars would involve Firmino and Robertson, but these guys really take the cake here when it comes creating big chances and delivering the goods. Still, not my top captain picks simply because of the opposition. Palace have a well-oiled team managed by a highly tactical manager who somehow finds a way to tell Van-Aanholt not to bomb forward in some matches. Seriously, if you can do that, you can hold Liverpool to a respectable 2-0. Yes, Liverpool will score those two or three goals anyway, but Fabianski-like heroics aren't needed to reduce the tally when Hodgson is your manager.
---
Bilva (7.6M)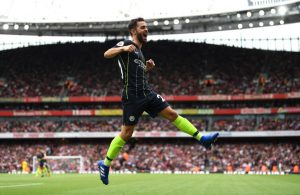 Bilva, as the fantasy football community on Twitter affectionately renamed Bernado Silva, is an emerging force to be reckoned with. Pep's remarks after the community shield certainly made the graybeards at Fantasy Premier League Towers cringe when they realized just how underpriced they let this guy be, like the mistake they made with Obi-Wan-KenoBissaka (I never get tired of that). Rotation-proof until KDB returns. 7.6M (for now). Again, Nuff said.
---
Benjamin Mendy (6.1M)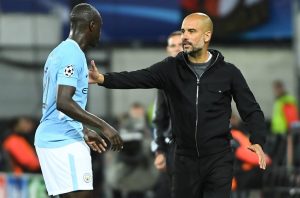 This should normally be Sané's position in the rankings. But, with Mendy pretty much Shark Team's new left winger, we have a new king of bombing forward. Sorry, Alonso. This guy should have been 6.5M from the start, but our dear graybeards forgot that the only reason he didn't rack up points was his injury, and he's as rotation-proof as Walker and – dare I say – Ederson. Always a risk to captain a defender, but I really look at this guy as a left winger. At a club where they are pretty much resistant to conceding multiple goals except when facing Liverpool, You mustn't worry about him getting zero or negative points in a game week.
---
Richarlison (6.6M)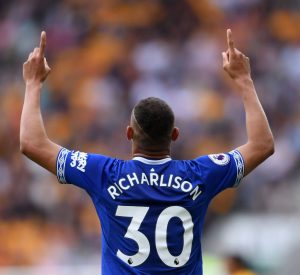 The son is back with his father. And he's fit. Ignore the yellow caution. Nuff said.
---
Alli (9.0M) and Kane (12.5M)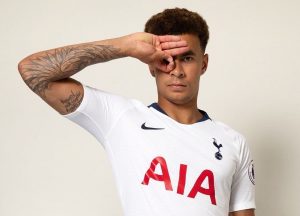 Well, it's hard to trust these two as captains, at least for now. Yes, Alli scored. But it wasn't his best performance, with both of these guys showing a bit of some post-World Cup fatigue. Maybe they should have heeded to Fantasy Premier League managers' plans and stayed on their extended holidays, aye?
---
Maddison (6.5M)
Huge differential. Also impressed everybody across board with his Leicester debut, and looks likely to play behind Vardy for 90 minutes in GW2, rather than being subbed for the clean-sheet-ripper, as he was in GW1. This shall be against a wing-back-based Wolves side which still managed to concede to a 10-man Everton. Not impressive, my dear Wolves. Not impressive.
https://twitter.com/Squawka/status/1027990465155682304
---
Arnautovic (7.0M)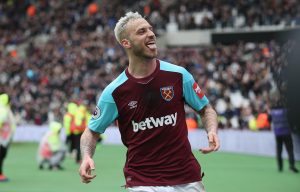 Arnautovic against Bournemouth's legendarily porous defence. Nuff said.
---
Aubameyang (11.0M) and Hazard (10.5M)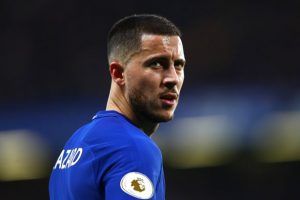 #SarriBall vs the result of #WengerOut. It's the battle of the hashtags here. I wouldn't captain anybody facing a big 6 club, but both teams are pretty much in the process of finding their feet under new managerial styles. If any two players should come out of this unpredictable match with double Fantasy Premier League point hauls, it should be either or both of these guys.
---
Vardy (9.0M)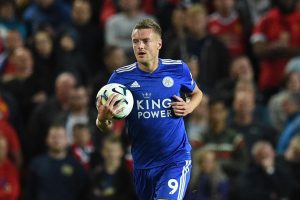 I've already talked about him, it seems. Not my top captain pick because he rarely scores more than once in a match. He's, however, one of the two most consistent forwards who play and get returns in almost every game, the other being Firmino.
---
Lukaku (11.0M)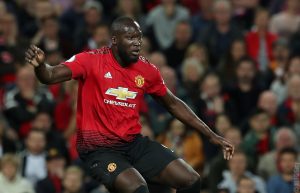 Another huge differential. If he shakes off his world cup fatigue and loss of sharpness seen across board for players from the final four nations, I expect the goal + assist or two-goal combo we got used to anticipating from him early last season. It's Brighton they face, and Brighton's Game Week 1 defence was bad. Surprisingly bad. Please sell Sanchez, by the way.
---
King (6.5M) and Wilson (6.0M)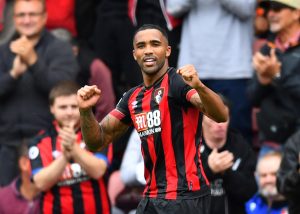 It's Bournemouth! The attack-minded coach making us wonder who exactly is on penalties, especially after Wilson surprised all preseason punters; and then Wilson confused all preseason punters by missing it. I wouldn't captain either of these, but for those looking to take a wild swing, one of these might get two goals – heck, a hat trick – against the current West Ham defence. But, then again, #FabSaves.
---
Article By: Austin Wopara, @Ze_Austin
Comments
comments