Many reports have emerged to indicate the Southgate is likely to be given a permanent role with the England Senior team. He's rumoured to be paid less than Allardyce which is certainly comforting for the FA after many years of exorbitant salaries and pitiful results to show for it. The extreme shortage for options has made this news very believable, as in the previous summer only Steve Bruce and Sam Allardyce were in the running for the hot seat.
But is Southgate the best choice for England?
At this current point in time, Southgate seems the plausible choice as he has produced adequate results so far, he's English, he has been in the FA setup, he has the all the licenses, the players support him and basically he ticks all the boxes in what England might want. But in reality is that good for England? Someone who has been part of this unsuccessful setup to continue the "good work"? Personally, I think England need something idiosyncratic, very different from what they've been doing for the past 8 years, in order to turn everything around. So far, Southgate doesn't look to have introduced anything new, more of a continuation if anything.
Furthermore, someone like Southgate hasn't done anything in a managerial sense to earn respect from his players. His years at Middlesbrough weren't very impressive and as a player, he was decent, nothing of an enigma to derive immediate respect like Zidane or Guardiola. Additionally, even if he gets the job it will seem like he pleaded for it and was lucky to be appointed. For instance, after the win against Scotland, he said he "he has loved doing it but it is an opportunity for everyone to have time [to think]. The FA can decide what to do" and also emphasized how it's out of his hands. This does not signify a position of strength and can easily be exploited by the players.
Should Southgate get the job and you have key players like Henderson, Cahill, Rooney – who has been retained as captain and still for some unfathomable reason continues to occupy a starting berth in the England starting eleven – that have been backing him for the role could potentially feel the manager is in their debt and may have implicit control over the team. This may not be the definite scenario but it is very easy to imagine a situation where players continue to hold positions that they don't deserve.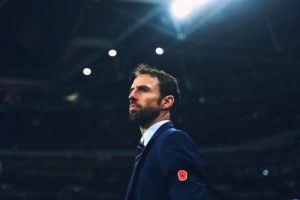 Moreover, Southgate much like his predecessor, Roy Hodgson, seems too susceptible to media criticisms as he seems to adhere to them. First game in charge, he starts Rooney against Malta, they win two nil but he proceeds to drop him against an arguably tougher opponent in Slovenia. That match ended in a draw with Rooney coming off the bench and against Scotland he reverts back to Rooney in the starting line up as he prefers to which they won three nil. It seems like he personally prefers to have Rooney starting as opposed to the popular opinion of him being dropped, however, it took dropping two points before he did things his way.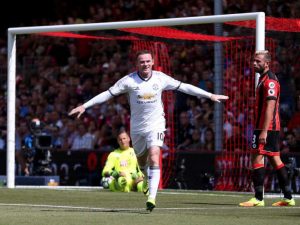 Southgate has always had a good reputation as decent guy in football, always far away from controversies and scandal. I am not trying to say this type of guy can't succeed with England but he needs to have fearless attitude to do what he thinks is right for the team and not what the media thinks is best. In international football, there is very little time to work with players, little space for mistakes and not enough time to actually prove yourself. Nonetheless, regardless of what I think he may prove to be successful as in this context you'd rather have a lucky general than a good one, just ask Fernando Santos and the Portuguese Football Federation.
Article By: Yahya, @Mahyze 
Comments
comments