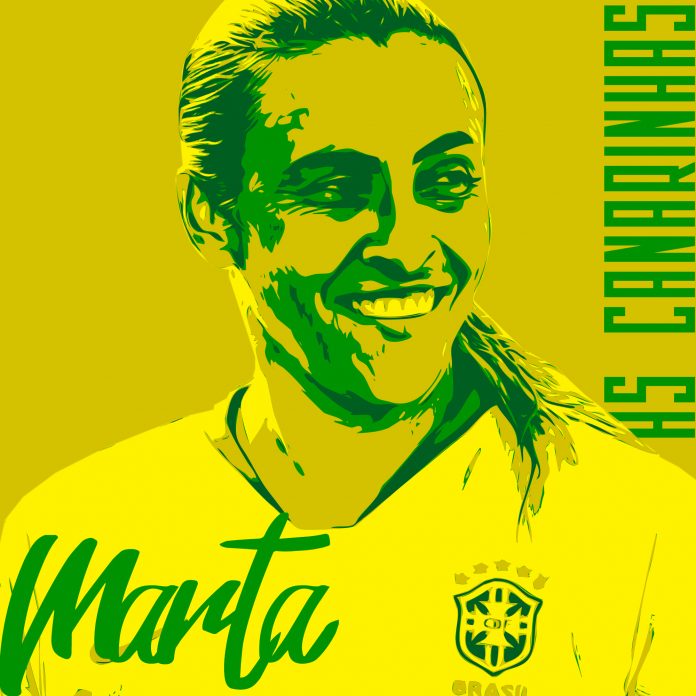 We were limited to just two group stage matches on Day 7 but they were interesting matches nonetheless. It began with the newly formed rivalry between Australia and Brazil that has seen the former come out on top in 3 of their last 4 meetings.
Brazil, through Marta's penalty opened the scoring in the 27th minute and increased her tally as the highest goal scorer in World Cup history. Barely 10 minutes after that Cristiane headed in a second goal, giving O Canarinhas what seemed a healthy lead at the time.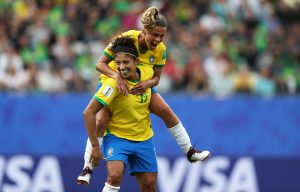 The Aussies were able to get one in just before halftime to give themselves some momentum heading into the second half.
The Australians spearheaded the attack going into the second half and their efforts were compensated with a goal in the 58th minute when Chloe Logarzo's cross, intended for Sam Kerr, found it's way into the net.
It didn't take too long for the Australians to finalize their comeback as in the 65th minute; Monica of Brazil headed an Emily Van Egmond cross into her own net. Calls for offside were ignored to see Australia stay in front for the first time in the game and eventually earn their first points in this year's Mundial. It was also the first time since 1995 that Brazil lost a Group stage match!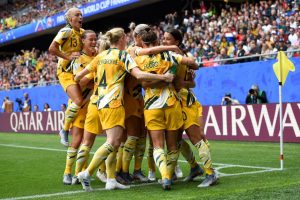 Brazil still sit pretty at the top with 3 points but an Italy win or draw today versus Jamaica could see the Brazilians give up their first place position.
The second and final match of the day was the outstanding match from Group B, China versus South Africa. Both teams had lost their first matches and were looking to earn some points in this match. South Africa, the obvious underdogs had a lot of defending to do in the early stages of the match but made a few attempts at goal as well.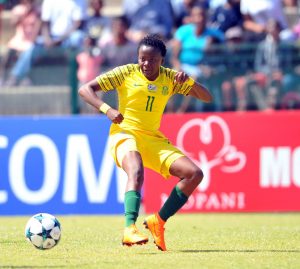 The Chinese still didn't make the most of their chances until Li Ying stretched to convert a cross in the 39th minute putting the Chinese ahead for the first time in this tournament. Just before halftime the Chinese almost doubled their lead but were denied by the post.
The beginning of the second half saw the South Africans make the most attempts at goal but they seemed to take their feet off the pedal during the last minutes of the game as China easily repelled Banyana Banyana's attacks. A couple of wasted chances from the Chinese ensured that they only got one goal in the game. With Germany already through to the next stage, China will battle Spain for a second place finish and a sure spot in the Round of 16 in the final group stage game.
Today we're back to having 3 matches! Which one are you most excited to see?
Article By: Lucy Ukwa, @afrolucy
Comments
comments