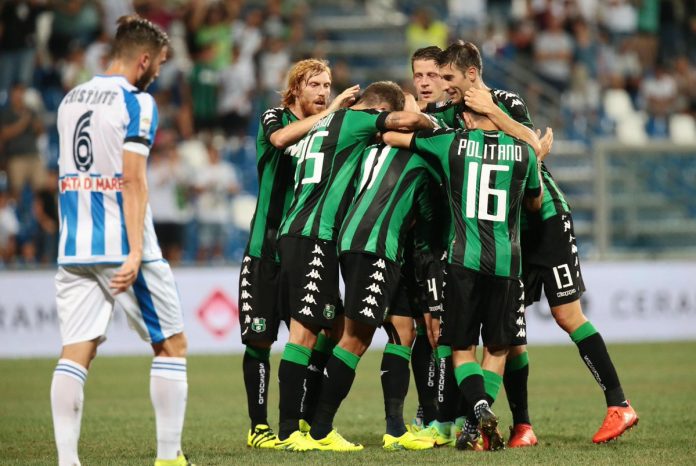 US Sassuolo Calcio. Are they perhaps, "Serie A's Leicester City"? Can already imagine you asking, "who?" and for good reason too. The young girl from the popular tale who some prince sought after all over glass slippers was similar.
The Cinderella story is well known, (look it up). In like manner, Leicester's shocking Premiership conquest remains fresh in memories.
Back to the Italian club then. An Italian team steadily moving up the ladder in Italian football. What Sassuolo has managed to accomplish in recent times is quite impressive. Unsurprisingly, they have not received appropriate recognition in respect to the performances they have put in.
Can't blame the fans for that. In a league less popular than most and kept in discussions mostly by only Juventus, expecting fans to be aware of Sassuolo's surging feats is too hopeful.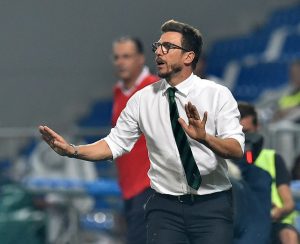 The Neroverdi have however managed to catch the eyes of a few other observant football fans and analysts. Thus they have been labelled Serie A's Leicester City.
The path to the top for the Foxes was definitely not the same as that of the Neroverdi. Leicester rose to prominence in England via great shock value.From a third-tier team in the 2008-2009 season to top-flight champions last year. Sassuolo on the other hand gained promotion to the Italian Serie A in 2013.
Their debut Serie A season saw them barely escape relegation with a 17th position finish. The following season, they improved and consolidated, finishing in 12th before reaching dizzying heights last season.
With just 2 years of experience in top-flight football and a home stadium capable of holding just 4000, Sassuolo finished 6th! Eusebio Di Francesco's work with the team remarkably saw them finish above traditional heavyweights AC Milan.
Of course they now share a ground with former Serie A regulars Reggiana but they're in this season's UEFA Europa League. So far, their European record has 2 wins and 2 draws from 4 games. Clutch so far.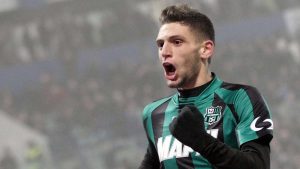 Di Francesco may have had to be sacked and reinsated in the past but along with players like crowd favourite, Domenico Berardi, and the often praised defender Francesco Acerbi, Sassuolo will be a thorny prospect for everyone this season.
The Leicester City comparison may be a bit premature but like Claudio Ranieri's team, what do the lads from Modena have to lose?
Comments
comments