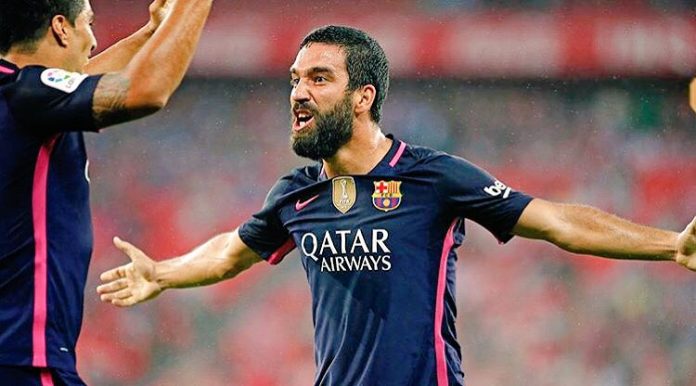 The former Atleti player was signed by Barça at the beginning of last season but due to the transfer ban imposed on Barça, he was only able to make his debut at the beginning of this calendar year. For half a season he was unable to play any sort of football for Barcelona and only made a few appearances for Turkey. Consequentially, the extreme lack of football made him look out of depth and he struggled to find a position that suited him during the second half of the campaign. This lack of form continued and he performed woefully at the Euros as Turkey crashed out of the group stage. Arda Turan was personally booed and criticized by fans for the poor showing.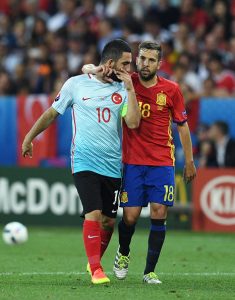 However, after a full pre-season of training with the first team squad after a disappointing summer, he looks to have finally found his feet in a phenomenal team. It is well known that it took Luis Suárez at least half a season before he truly gelled with his teammates and ultimately leading them to a treble winning season. It seems to be a similar case with Arda Turan as he finally looking like the great player that was commonly referred to by Atleti fans as "#ardaturanismo".
Although it is very unlikely that he'll be a starter, he has found a role where he's qualities compliments the team's. Far from a 'pacey' player, Arda Turan has almost surprisingly found his true calling after sublime displays on the left wing with Neymar's absence during the Olympics. He seems to link up well with forward partners Messi and Suárez as opposed to playing behind them in midfield.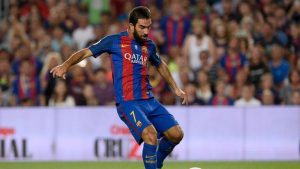 This shouldn't have been surprising considering his best years came at Atletico when he played on the left wing. Nonetheless, as it well known, both left wing roles at Barça and Atleti are incredibly distinctive, hence why Arda had mainly been deployed in the middle since his introduction to the team at the beginning of the year. Here at Barça he's had to improve his passing, decision-making and predominantly his off the ball gameplay.
His former left wing role was deeper in the pitch and involved a lot of defensive commitments, while in stark contrast this current role involves the use of more offensive abilities. With a full pre- season, he has been able to improve his decision-making and off the ball runs, evidently summed up by his performances at the Super Cup against Sevilla over two legs.
Barça completed the transfer of Paco Alcacer at the end of the transfer window which means that they finally have a direct replacement for Luis Suárez. In addition, they also signed Andre Gomes and Denis Suarez for the midfield positions, which makes it harder for Turan to compete in these positions. Moreover, the forward positions don't have any real replacements, with Munir and Pedro having left. With the rejuvenation of Arda Turan, Barça have a real player that challenge for a forward position and is very valuable should any of the front three be absent (Messi might be missing the next game with a groin injury).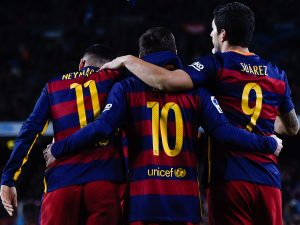 Article By: Yahya, @Mahyze
Comments
comments