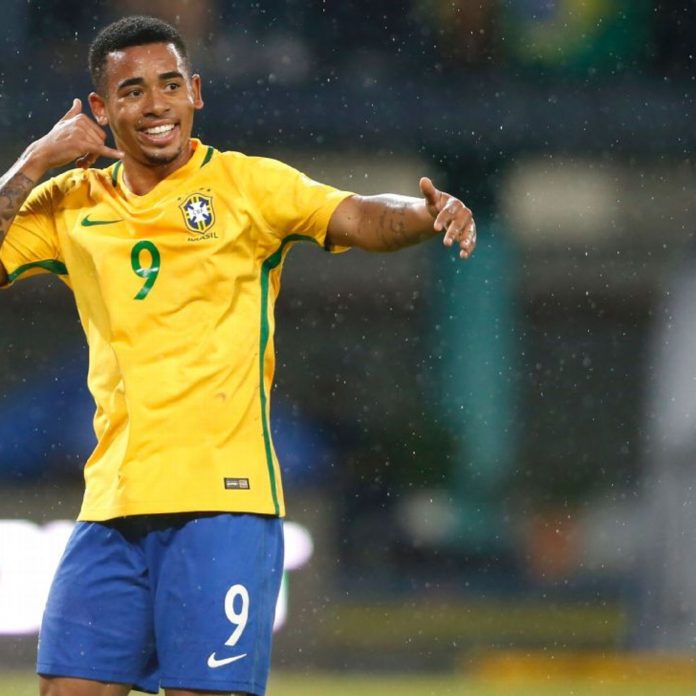 Here we look at young players who could potentially snag this award specially reserved for World Cup wunderkinds. This list will include only players who are 21 and below by the start of the tournament (14th June) as they are the eligible recipients.
Kylian Mbappe, 19 (FRA)
This is an obvious choice especially after signing for PSG last season. It feels like a player like him should not be eligible for these types of lists. Why? His quality is simply beyond the threshold for the usual footballing prodigies. It is difficult to believe that he is still a teenager and has a lot more to offer in the years to come. Perhaps he could be like Michael Owen who peaks early? Whatever the case may be, the only legitimate question that remains is whether he will occupy a starting berth for France. Based on all indications so far, it is a resolute yes! Should Deschamps decide he would prefer a more balanced flat 4-4-2 formation, Mbappe may be limited to appearances from the bench.
Marcus Rashford, 20 (ENG)
After enjoying a breakthrough season in 2015 under Louis Van Gaal, Rashford has not lived up to the expectations most media outlets had projected. Nonetheless, hope is not lost as he has many more years to develop and improve his game. In fact, one can argue that two things are wrong with his development; he does not play regularly. Secondly, when he does play, he does not play as a striker. These can easily be corrected and only when they are, will we truly come to know whether Rashford is worth the hype. Southgate's plans for the young Mancunian Forward are not clear, but he will definitely have a role to play.
Trent Alexander-Arnold, 19 (ENG)
The young Liverpool fullback has enjoyed a breakout season which has culminated with him starting in the Champions League final. He has gone from strength to strength this season and exemplifies the development a young footballer can achieve when given the opportunity to play consistently for a whole season. He is not short of confidence but was left surprised when told he was told he'd made the World Cup Squad. With Kyle Walker and Kieran Trippier in the squad, it remains difficult to see whether he will get too many opportunities to show what he can do. He could be an option down the left if whispers of Southgate's plans are true. Nevertheless, by getting into the squad after starting the season 3rd choice behind compatriots Nathaniel Clyne and Joe Gomez – who both failed to make the squad – he is one to watch out for!
Achraf Hakimi, 19 (MOR)
Madrid born, though he has not featured much for Los Blancos this season, Hakimi made the squad for a talented Morocco side. He has enjoyed something of a breakthrough season as he played an early role at the beginning of the season when Daniel Carvajal suffered through a career-threatening injury. While he played, he exuded a lot of composure and discipline beyond his years, doing enough for Herve Renard to pick him. It will be interesting to see how he copes against his country of birth and superstar teammates at Real Madrid as the Atlas Lions have been tasked with the impossible job of overcoming either one of those footballing superpowers to get through to the knockout phase.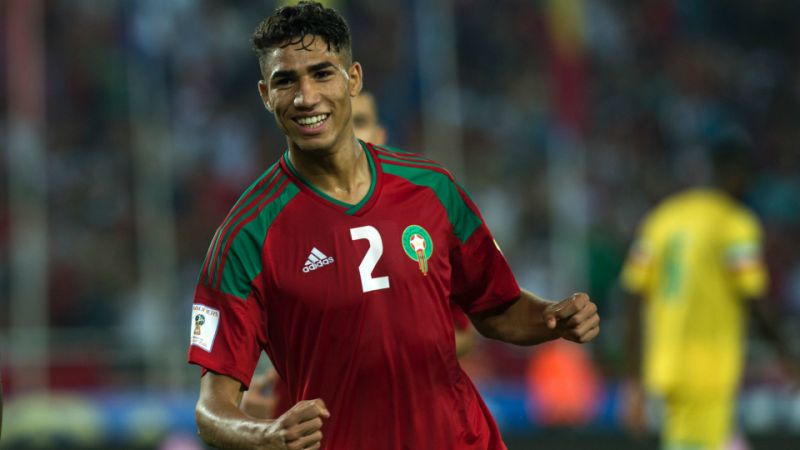 Goncalo Guedes, 21 (POR)
This young PSG winger spent the season on loan at Valencia and showed himself to be a fantastic talent for the present and the future. Furthermore, after consecutive mediocre seasons where Valencia finished in 12th (15/16 & 16/17) position, Los Ches finished 4th and qualified for the Champions League this year. Guedes was at the forefront of this battle with 33 (27 starts) league appearances, scoring numerous spellbinding goals from long range. He contributed offensively as much as defensively and it would be interesting to see how he fits into the Portugal setup. Additionally, his destination after the World Cup is being keenly watched. He might not want to remain in the shadow of the MCN trident.
Wilfred Ndidi, 21 (NGA)
The Nigerian prodigy was Leicester's young player of the season after having a great campaign in the Premier League. His towering frame and composure on the ball both lead people to believe he may be older than he is. In reality, his development clearly depicts another picture. Since coming into the Foxes' team as a midfield replacement for – then Premier League champion and one of the very few humans gifted with three lungs – N'golo Kante, he has been a massive addition to the team. This summer should give many viewers a good chance to see how far Ndidi has come. He is set to play a key role in the Super Eagles midfield. If given the time to grow into his own person, he looks set to transform into another midfield great.
Gabriel Jesus, 21 (BRA)
After a domineering league campaign with City, there is a lot of pressure on the Sao Paulo native to lead his nation to victory this year. Despite only turning 21 in April, he has quickly become a household name during his short career thus far. Admittedly, he suffered a few injuries and a loss of form during the campaign, which limited him to a decent return of 17 goals in 42 appearances. He will need to shrug off this minor lull and improve upon his impressive Seleção record of 9 goals in 15 caps. Furthermore, failure to get off the mark quickly could see increased pressure on the head coach, Tite, to start Firmino (27 goals in 52 appearances) who is equally adept at playing the false nine role.
Youri Tielemans, 21 (BEL)
His debut season at Monaco was a bit of a hit and miss. At a point during the campaign, he started getting consistent game time until a meniscus injury derailed his season. He made full recovery a few weeks later but never got back to the former level. He is a fantastic talent and has long been touted as a prodigious player heavily tipped to become World Class someday. With a very packed – Golden Generation – Belgium midfield that omitted a peak form Radja Nainggolan, the young lad may struggle for game time during this World Cup but is nonetheless a naturally gifted footballer who we will see for years to come.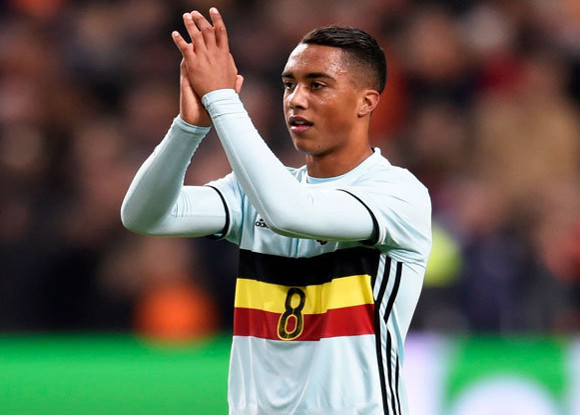 Ousmane Dembele, 21 (FRA)
The mercurial, truly ambidextrous forward is one for the present and the future. The Blaugrana winger has not enjoyed the best of seasons after suffering a major injury before he could settle down. Since his return, not only has he looked rusty, but he has seemed to be lacking the confidence that made him coveted by all the big guns last summer. Nevertheless, he still managed to earn a spot in a France squad that has too many talents for its own good. Perhaps, being back with his fellow compatriots could spark him back to form? 
Kasper Dolberg, 20 (DEN)
After the return of Klaas-Jan Huntelaar to his former club, Ajax, Dolberg's limited chances meant that he has been unable to improve upon a terrific 16/17 season. He only scored 6 goals in 23 games compared to his 16 in 29 during the previous campaign. Nonetheless, he makes the Danish World Cup squad. Current stars like Christian Eriksen, Michael Krohn-Dehli, and Nicklas Bendtner will be looked upon to carry the team out of the group stages of course. However, Dolberg has the necessary skill and physique to still make an impact when given the chance.
Article By: Yahya, @Mahyze
Comments
comments