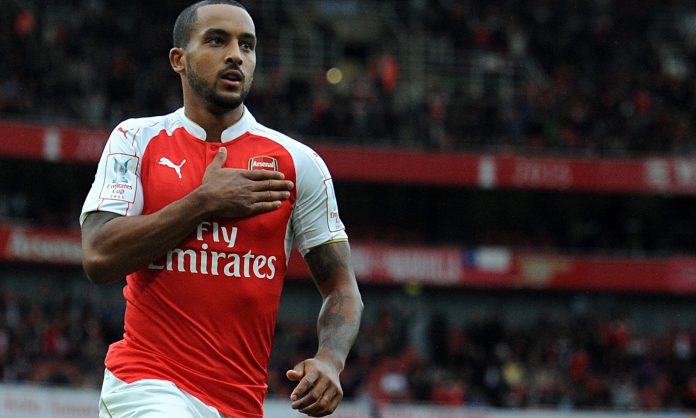 Football has evolved. It has moved from the defensive solidity Helenio Herrera and the Italians sold to the world, or the silky skills of the Pele, Diego Maradona and other South Americans.
The same goes for the iconic number 10s each team just had to have back then, or the Dutch doctrine of Total Football. What we have now is an eclectic mix of one or more of the above. Still, some players just have to be speedy and athletic. When we discuss fast players, you can't pass on mentioning Theo James Walcott.
The football season has started and the usual suspects are up and running (Manchester United fans, please swerve).
Arsenal is not being tardy. None of the late, lazy, slow to pick up the pace at the start of the season trappings of old for a change. Now, I could go on and on about the Gunners, the great Arsene Wenger, the greatness of being a fan but today it is about Theo.
He's been finishing off chances like Thierry Henry. After all, he is wearing the Frenchman's old number. You would think that means he is adored like The King was and still is, yeah? You are totally wrong. Like Aaron Ramsey, he divides opinions like Moses did the Red Sea.
Theo came into the Arsenal set-up in the 2005/2006 season and was always plagued by injuries and as a result exhibited uber inconsistent form. Uber. Until this season. 8 goals in 10 games. He is suddenly the bride of many a Fantasy Manager.
So far, this is high returns from a player who inspires more angst than joy. (Though he did achieve legend status with that 2 "fingas in da air" sign when going off during a 2-0 win against The Sp*rs).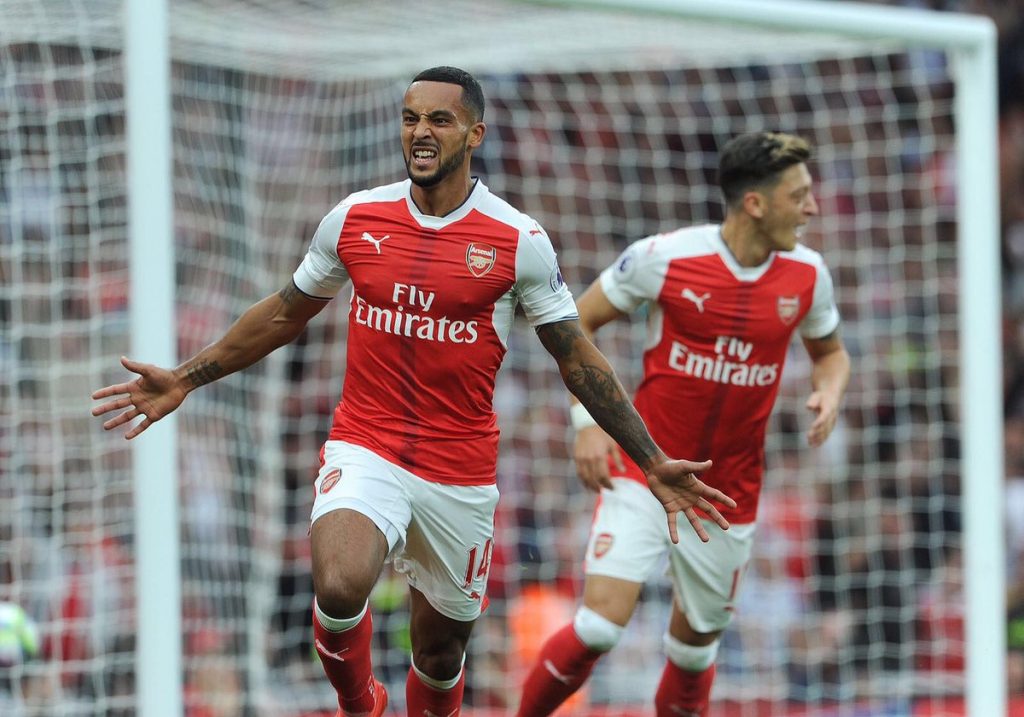 8 goals in 10 people. Let that sink in for a moment. He is confident. Walcott is even executing successful take-ons! People of God, slap his ass and call another person a donkey. He finally looks like a footballer and not just an upgraded Shaun Wright-Phillips, a rich man's Lomana LuaLua.
His passes are now remarkably accurate. He tracks back. He plays for the team and in the midst of it all, he has not lost his goal scoring touch. What a time to be alive.
Musing on all these, one does have to make a request; will the real Theo Walcott please stand up? Maybe this is the real Theo Walcott. Amen.
Till I have something to share with you again, Victoria Concordia Crescit.
Written by Dapo Okeowo, @drasaq01.
Comments
comments