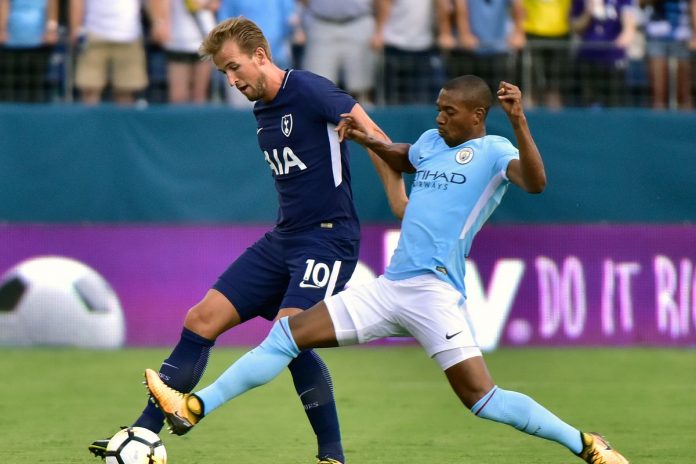 With the 2017/2018 Premiership season speeding towards us like the scramble for recruitments across all leagues, a lot of changes are expected. However, can we expect that the more some things change, the more they'll stay the same? Here's our season preview for some of the top clubs in the world's "most exciting league."
ARSENAL: Keeping Sanchez, A League Title or UCL Qualification?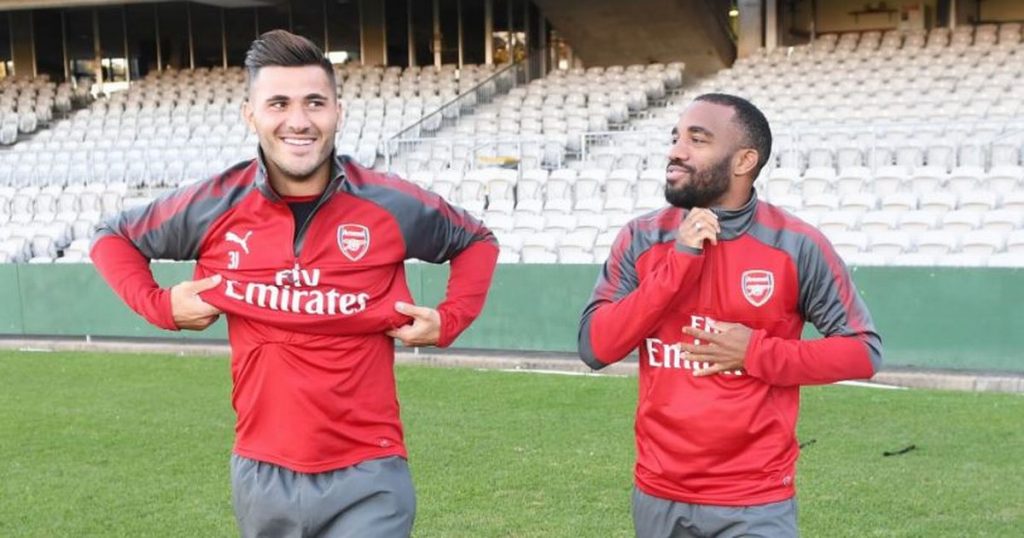 The Gunners failed to finish in the top four for the first time in 16 seasons last year but Arsene Wenger again pulled the Rabbit out of the hat. He delivered the FA cup against Chelsea and is set to stay for at least two more years.
Arsenal suffered new lows under the Frenchman who took over in 1996. They lost four away games in a row, missing out on Europe's elite club competition, and had an abysmal record against the top eight teams in the league.
The red half of North London has not won the league since the Invincibles in 2004 and two FA cup triumphs in three years have papered over some of the cracks. This ought to be unacceptable for a team trailing historical teams Manchester United and Liverpool in silverware. The Achilles heel has always been against their fellow contenders and injuries to key players.
However, after breaking the club's transfer record to bring in Alexander Lacazette, the Emirates stadium outfit will be hoping he can fire them to their first league triumph in 13 years. This might be purely wishful thinking but replacing the clinical touch missing since the sale of Robin van Persie half a decade ago could do the trick.
The Gunners could benefit from turning their attention solely to the Europa League, a realistic chance for something that resembles meaningful silverware. The squad looks like it may be inadequate for the league title. Alexis Sanchez and his decision to stay or go will be more crucial than Wenger is letting on. Overall, if they win on the continent, that won't be so bad an outcome for them.

LIVERPOOL: Will Salah Help End The Drought or Nah?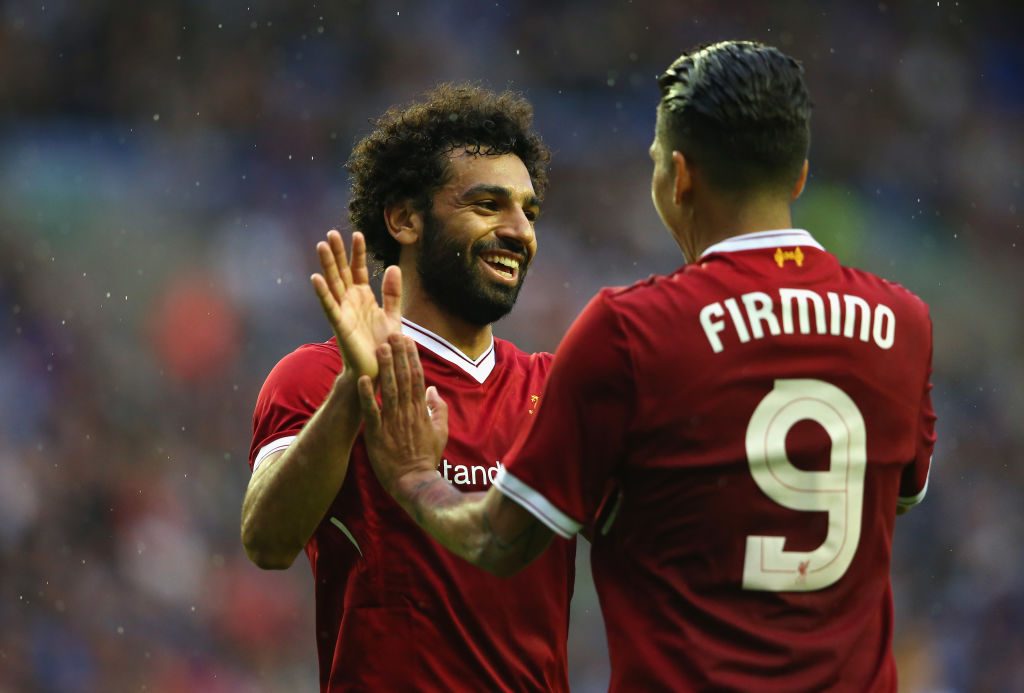 The Reds are the second most successful team in England but the Kop has not celebrated a league title in 27 years. This is worrisome for the Merseyside faithful considering they have 19 league titles. The epic collapse in 2013 symbolized by a Steven Gerard slip makes for a painful history for the new generation.
Liverpool have seen the stream of silverware trickle down to barely a drop now. They last won a trophy in 2012, a League Cup triumph over Cardiff City which was more tasking than it should have been. They last won an FA cup 11 years ago and missed out on winning the Europa League, losing to Sevilla in the finals a couple of seasons ago.
Under Jurgen Klopp they have shown sporadic signs of life. Last season the Anfield giants managed to finish fourth in the Premiership and will now play qualifiers. Mohammed Salah should add even more pace to what is already the fastest team in the top division, with Sadio Mane already in the side, they can strike fear into any defence in the world.
All this hinges on if they can keep Philipe Coutinho this summer amid serious interest from Barcelona.
Because of their history, the Reds are not considered favourites, but they have an electric squad handled by an eccentric manager. They might just prove all their detractors wrong or will it be the same of the same tale come next May?
MANCHESTER CITY: Guardiola Guarantee or More City Blues?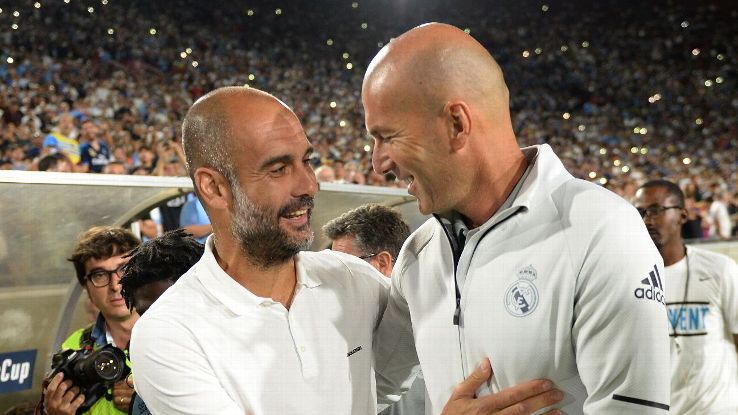 The Citizens started last season in blistering fashion, winning their first six games with many already crowning them champions and praising the genius of Pep Guardiola. It all crashed and burned as Manchester City finished the season without a piece of silverware.
Manchester City have become legitimate title contenders in the English top flight after years of obscurity. Backed by almost limitless resources, they won their first Premiership title in 2011 and have continued their meteoric rise and ultimately, signing Pep Guardiola was a statement of intent.
Tragically, the Spaniard's debut season was nothing to write home about, he lost 6 games in a row –a career low. He also finished outside the top two in the league for the first time in his career. To cut him some slack, that was his first season in England and injuries hit his squad hard. Some have said the bulk of the blame still lies entirely on his shoulders.
He's been blamed for alienating veterans and trying to impose his gameplay immediately instead of easing the team into it.
Guardiola has noticed the cracks in his team's armor and has spent a whooping €224m on defenders! Yes, defenders, because although City's attack can match almost any other Premiership attack, their defense has been subpar. For perspective, they had a worse defensive record than Middlesbrough last season.
This summer, Kyle Walker, Benjamin Mendy, Ederson, Danilo, Bernado Silva and Douglas Luiz have joined at The Etihad.
With this amount of transfer fees spent, will the blue half of Manchester have any excuse not to win the Premiership this season? It's about time they lived up to the heavy expectations most have of them.
TOTTENHAM HOTSPUR: Will Pochettino Finally Pull Off The Upset?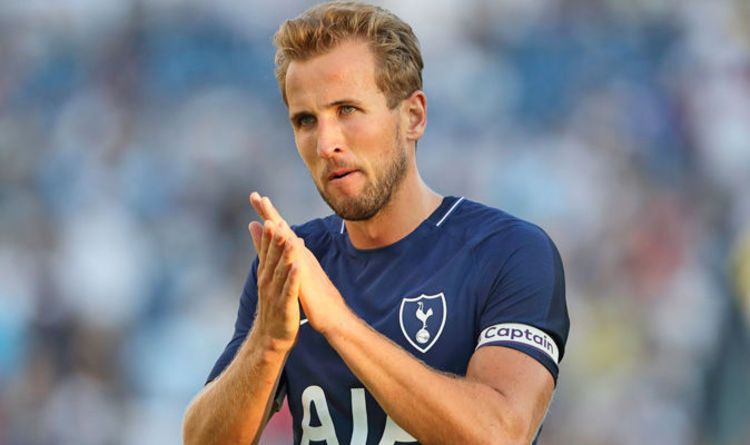 The Spurs have played the most exciting football in the English top flight over the past two seasons. They finished above rivals Arsenal for the first time in 21 years last season. Can they do one better and deliver a first league title since 1961?
Tottenham Hotspur have a dynamic core of young players who have been given the opportunity to shine by gaffer Mauricio Pochettino. His boss, Daniel Levy is determined to keep this core together, turning down several bids for their top performers. They've so far have been inactive in the transfer market in a summer where money has been flowing like wine. They remain to this date, the only Premiership side no to have spent a dime!
They seem immune to it all but is that ideal? Probably. Possessing some of the best young talent in England, they sold Kyle Walker at a criminal amount in my opinion to Manchester City. He was already out of the Argentine's plans at that point.
Spurs have failed to do well in European football, they have been lacklustre and below par in recent appearances. That has to change sooner or later.
They are capable of going all the way, they have probably the best striker in the country in Harry Kane. The Englishman has been prolific and maybe he and his teammates can ironically win the title "away from home" as Wembley hosts the North London upstarts.
Saint Totteringham's Day has been cancelled but will the mental block be banished completely with a Premiership conquest? Only time will tell.
Article written by Fransisco Abayomi.
Comments
comments