A look at the weekend games in the Premier League involving the top sides in the English Premier League.
MANCHESTER UNITED 2 V 0 SOUTHAMPTON
Manchester United players looked a lot more confident and composed than they were in the opening game of the season. The team is definitely stronger now. With the likes of Paul Pogba, the in-form Marouane Fellaini, Zlatan Ibrahimovic, and Wayne Rooney leading the charge. We should expect physicality and technique in play – Pogba and Ibrahimovic displayed a lot of that. The traditional wing-play deployed under Moyes but with limited success would also work better this season for them because of the array of tall players at the club with Ibrahimiovic's 2 headed goals enough evidence.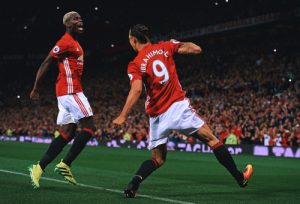 Oh, before I forget, that midfield was a beauty to behold. The team was obviously too strong for Southampton. And who else noticed that Mata has worked on his physicality? That guy doesn't want to be left out. I can't wait to see Mourinho turn Memphis to the Eden Hazard of Manchester United. Southampton was not bad, they were not just strong enough and the best side won the match.
STOKE CITY 1 V 4 MANCHESTER CITY 
Many people would agree with me that Guardiola got lucky yet again despite the result. Thanks to the good work by Aguero and Kevin De Bruyne and Sterling. It was as if Guardiola was watching a totally different match. In Barcelona, he had world class forwards – Thierry Henry and Lionel Messi, and Pedro was also a good back-up. In Bayern Munchen, he had Arjen Robben, Ribery, Coman and Douglas Costa. I can't see the the hype man (Raheem Sterling) or "one way man" (Jesus Navas) doing anything close to what he is used to. Sane has a lot to do once he starts playing. I didn't expect Sterling to play the entire game considering the way he played and Iheanacho's introduction was an excellent decision. His beautiful assist to Nolito and deceptive run which led to the 4th goal/Nolito's second goal. The Young man is working his way up Guardiola's list of favoured players.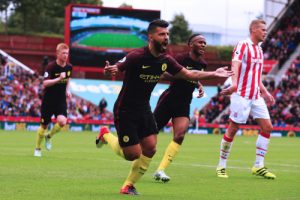 Stoke City lost focus and they were punished for that. Aguero's header against a team with tall defenders is not acceptable at all. Finally, what is it with the new rule of not allowing any form of pushing however mild? This would make it harder for defenders to mark attackers most especially during set pieces. I don't think it's a very good rule.
I see Burnley doing exactly the same thing they did in the championship last season – sitting back, and waiting for the opponents to lose focus at the back and hit them hard counter attack as many times possible. This was what helped the underdogs against the Reds. This strategy has been tested and proves to be very effective as long as you have fast and reliable attackers who can make the most out of little or nothing. A good precedence is Leicester city.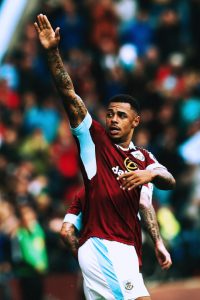 Liverpool on the other hand coming from what I would tag a lucky victory against Arsenal attacked very well and had the Lion share of the possession (80%) with 26 shots and none went in. But Burnley with just just 3 shots got 2 in. I foresee Liverpool punishing 'bigger teams' but struggling against 'smaller teams' if they continue this way, because the 'bigger' teams would not be as defensive as the 'smaller' sides, therefore leaving more opportunity for Liverpool to outscore them.
Chelsea had a fairly good game. Very boring if you ask me, but a boring win in by far better than an interesting defeat, you can ask Liverpool. Conte showed great passion on the sideline. Etienne Capoue had put the Hornets ahead in the 56th minute as the hosts looked in control of the game. Substitute Michy Batshuayi equalised with his first goal for Chelsea since his £33m move. Then Costa ran on to substitute Cesc Fabregas' pass and slid the ball under Gomes with three minutes left. The win gives Chelsea boss Antonio Conte a 100% start in the Premier League after Monday's victory against West Ham.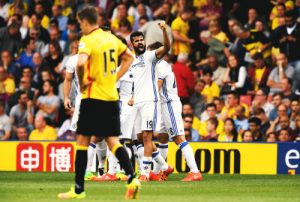 Eden Hazard seems to have found his form and Diego Costa as usual fighting and thriving on the controversies he creates. It is not wrong to say that Chelsea did not win any of the matches comfortably. Ngolo Kante really worked hard in that midfield proving he is not just a 'one-season wonder', but the midfield lacked flare and that was what Fabregas brought to the game. Conte was spot on with his substitutions. Chelsea seemed to be running out of ideas before Conte made his first change 71 minutes into the game, with the visitors registering just one shot on target. But within seven minutes the Italian had rolled the dice and brought on Victor Moses, Batshuayi and Fabregas. Batshuayi opened his Premier League account just seven minutes after coming on, reacting fastest when Heurelho Gomes spilled Eden Hazard's shot to score. While Fabregas, an unused substitute against West Ham, then found Costa with a perfectly-weighted pass through the Watford defence – and the Spain striker did the rest. Conte's ability to read the game very well and use the weapons at his disposal is the major positive to take from that match.
LEICESTER 0 V 0 ARSENAL
In the words of Justin Kavanagh,
"Arsene Wenger is the Rolling Stones of football management in England…A revolutionary start bringing a whole new style from abroad, followed by a glorious peak of success, then the long, slow decline into predictable if respectable economic success. Claudio Ranieri on the other hand, is Leonard Cohen, currently enjoying a miraculous second coming."
Even when Leicester lived a dream in the 2015/2016 season, they suffered defeat to Arsenal both home and away. With both teams coming from defeats on match-day one, one would expect a goal fest from the attackers. Arsenal looked the stronger side at first with Alex Oxlade-Chamberlain shooting narrowly wide and he was arguably Arsenal's best player in the match but Leicester grew into the match and had the best chances in the game. Arsene Wenger is always giving his players more than enough rest from international duties even at the detriment of the team.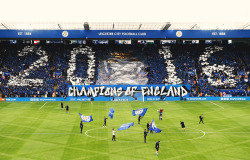 Wenger was urged, loudly and in very industrial terms by concerned Arsenal fans to start spending some money as Arsenal fought through a spell of late Leicester pressure. Now Arsenal is already five points behind Manchester City, Manchester United and Chelsea – and indeed Hull City. And there can be o doubt Arsenal's fans have a valid point when they question why Wenger has not beefed up his squad more, certainly with more than the £35m acquisition of midfielder Granit Xhaka from Borussia Monchengladbach. Report has it that Wenger is hoping to complete a £25m deal for Valencia's German central defender Shkodran Mustafi but there is also a need for further class in attack to augment, and perhaps replace, Olivier Giroud.
Article By: Oguntuase Kayode
Comments
comments