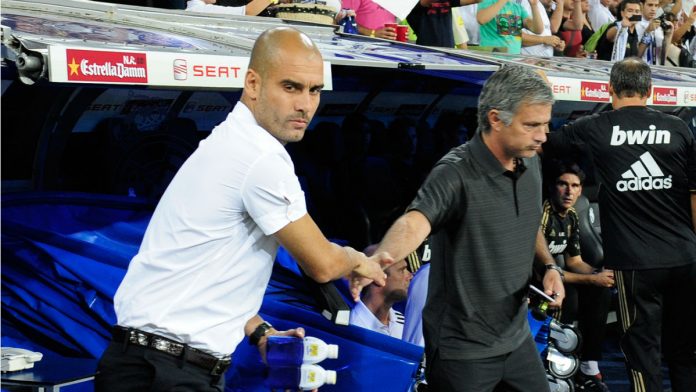 José Mário dos Santos Mourinho Félix. Josep "Pep" Guardiola Sala. These two namesakes have barnstormed the footballing world since the turn of the millennium and given one too many managers (even veterans) sleepless nights. Their rivalry has been well documented as they clashed severally in all competitions. While 'Jose' has kept faith with a pragmatic counter-attacking format while coaching Chelsea, Porto, Real Madrid and most recently, Manchester United, 'Josep' has gone with a more philosophical approach turning Barcelona, Bayern Munich and now noisy neighbors Manchester City into sides focused on retaining possession. This has meant that players even stalwarts would leave if they didn't fit. These would be the best of the bunch.
Iker Casillas (Jose)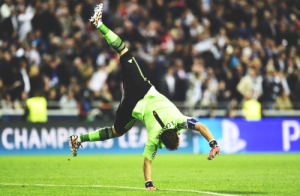 When Jose first came in 2010, Iker Casillas was his first choice…only because he was Jose's only choice. Halfway into the second season, Casillas got injured and he had to bring in Spanish stalwart Diego Lopez. Lopez was convincing enough for Mourinho to keep him in the starting lineup and Casillas much to the chagrin of well….everyone. However Mourinho would prove to be right as every coach after him picked Lopez and much later World Cup hero Keylor Navas over him. VERDICT: HIT.
Dante (Josep)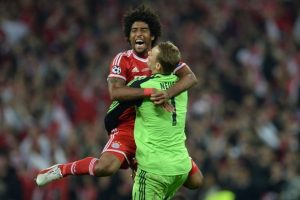 With Marco Reus, Dante was the best of the pack that earned an unlikely Champions League qualification with Borussia Monchengladbach. While Reus went back to beloved Dortmund, Dante earned a transfer to Bayern where he continued to prosper under Jupp Heynckes. When Pep arrived however, Dante found himself on the fringes. He would never return to the fore again.
William Gallas (Jose)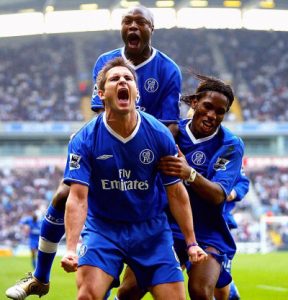 Gallas went to Arsenal as part of a deal for legendary left back Ashley Cole. He is most infamous for his threatening Chelsea to score own goals if he isn't sold and taking the number '10' left by Dennis Bergkamp. Chelsea would however gloss on this one.
Dmytro Chygrynskiy(Josep)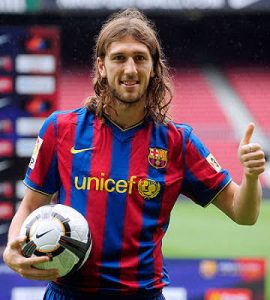 This one would go down as one of Pep's biggest 'misses'. Chygrynskiy was one of the most talented and technical center backs in the world and was going to be a perfect fit for Pep's style when he arrived in 2010. However he flopped so hard Pep sold him back to Shakthar the next season for a considerable loss.
Yaya Toure (Josep)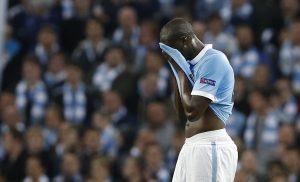 Yaya played under Pep in 2008-2009, winning the treble. However the emergence of cantera Sergio Busquets meant that Toure would be sold to oil rich Manchester City the following season. Now the manager of Manchester City, Pep has gone to freeze him out of the first team again.
Deco (Josep)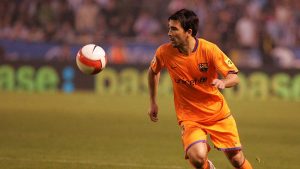 Frank Rikjaard was arguably the manager that started the process that brought FC Barcelona to the present elite level that it currently occupies. He won the double on the back of some of the greatest attacking player in Deco, Samuel Eto'o and Ronaldinho. However Pep let go of all them (save Eto'o) as he decided to bank his odds on a young Lionel Messi.
Juan Manuel Mata (Jose)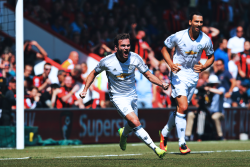 When Jose returned to the helm at Stamford Bridge in 2013, the man who was deemed surplus was bizarrely Chelsea player of the year for the previous two seasons, Juan Mata. He sold Mata to rivals Manchester United, Chelsea losing the kind of creativity they never had again.
Kevin De Bruyne (Jose)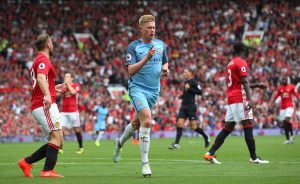 Another bizzare transfer by Mourinho, De Bruyne was sold eventually to Wolfsburg in January 2014 after he was not given enough chances to prove his worth. He did prove himself, winning the Bundesliga player of the 2014-15 season and earning himself a £55 million transfer to Manchester City.
Ronaldinho (Josep)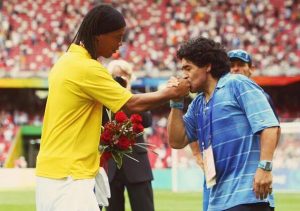 He was one of the most entertaining footballers since the turn of the millennium. Blessed with pace, power, flair, technique and a skillset few modern footballers can boast of, the two FIFA World Player of the Year was let go by Guardiola alongside Deco as he reshuffled the side to make a new team with Messi as the focal point.
Samuel Eto'o (Josep & Jose)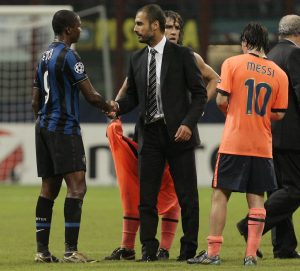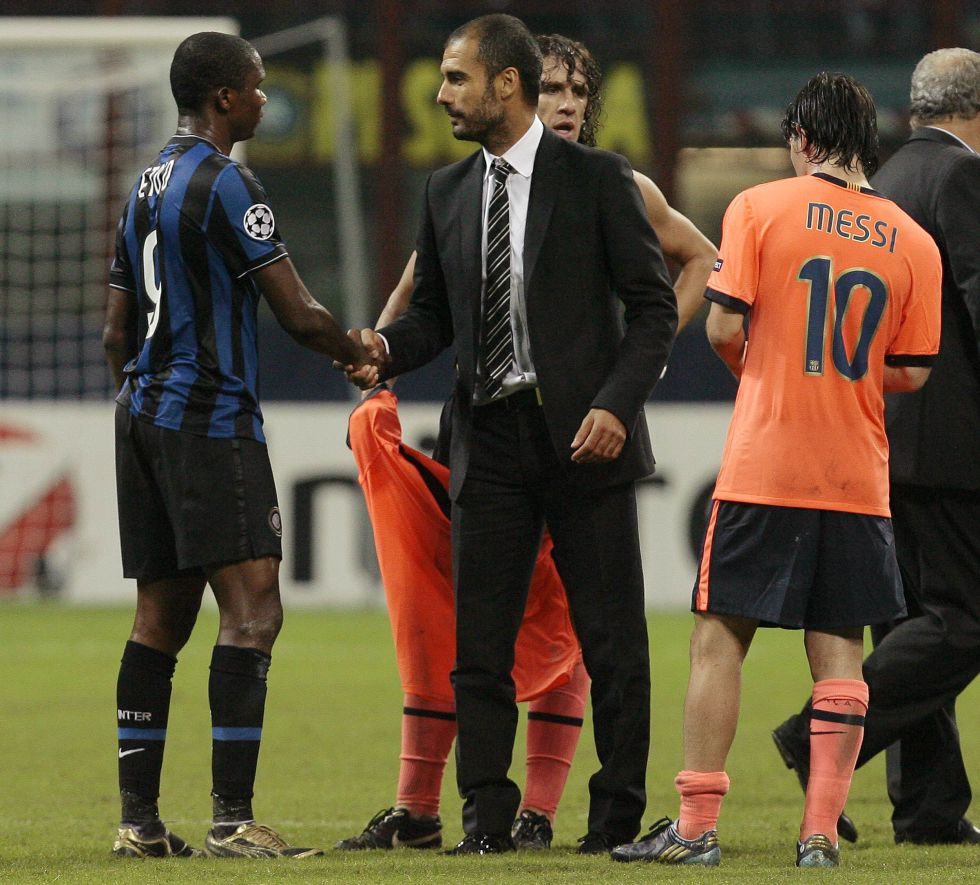 Despite winning the treble in Pep's first season in Barcelona, Eto'o was used as a makeweight including €46 million to bring Zlatan Ibrahimovic from Inter the next season. Eto'o would go on to win a historic treble with Inter, reuniting and falling out with Jose Mourinho at Chelsea.
Zlatan Ibrahimović (Jose & Josep)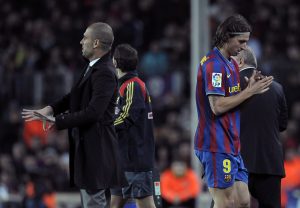 The other man in the deal, Zlatan was sold to Barcelona for Eto'o and some €46 million. However Zlatan would fall out spectacularly with Guardiola leading to his move to Italian heavyweights Ac Milan the following season.
HONORABLE MENTIONS
Bastian Schwenistieger,
Alexis Sanchez,
Ryan Bertrand,
Filipe Luis,
Petr Cech,
Romelu Lukaku,
Scott Parker,
Emre Can,
Hart
Xherdan Shaqiri,
Luis Gustavo,
Toni Kroos.
Article By: Nnamdi Juugo, @NnamdiJuugo
Comments
comments