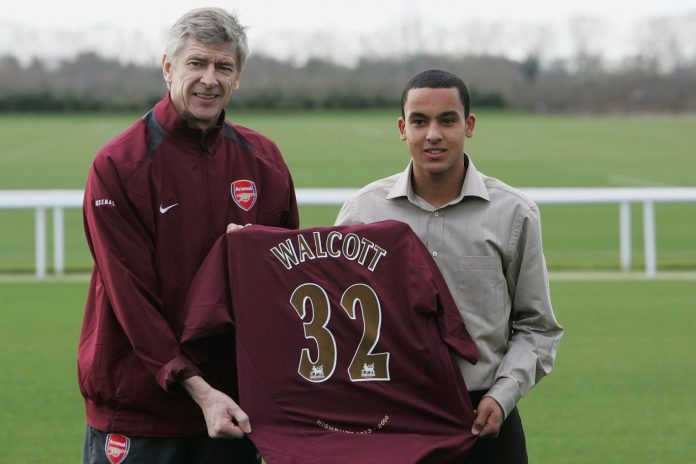 Signed in the January of 2006 by Arsenal for €5m, Walcott was heralded as one of the best young talents in world football. He was named the BBC young sports personality of the year for 2006 and also earned a surprise call up to the England squad for the 2006 World Cup finals, though he didn't make an appearance.
When Theo signed for Arsenal, he drew comparisons to Arsenal Legends Slyvian Wilford and Freddy Ljunberg, both were speedsters and good at running in behind, but there was even more excitement as Walcott was faster than both. His ceiling was higher and the Arsenal faithfuls were expectant.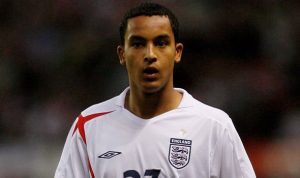 He made his Debut in the Premier League  on the 19th of August 2006, scored his first goal in an Arsenal shirt in the League Cup Final against Chelsea that ended in defeat. He showed flashes of his brilliance in the Champions League quarter finals against Liverpool, beating six Liverpool defenders with sheer speed to tee up Emmanuel Adebayor. He was also the difference maker against Barcelona in the first leg of the 2010 round of 16 Champions League game against Barcelona.
So why hasn't he fulfilled his astonishing potential that we all saw in his early years?
1. Injuries – Walcott like also every player to wear the Arsenal Jersey has been plagued with injuries, too many in his formative years, his first came while training with England in November 2008, he also had a surgery to correct hereditary weakness, he returned to action in March 2009. His 2009-2010 season was even worse, he made just 15 starts across all competitions.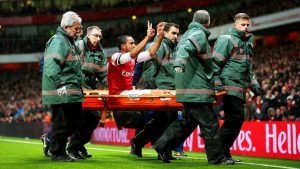 2. Coaching – This is another angle people don't look at, Walcott has always looked to play centre right from his days at Southampton, but Wenger decided he would be useful out wide, and in all that time, only his ability to finish and time his runs have improved, maybe if Wenger had let him play down the middle it might be a different outcome.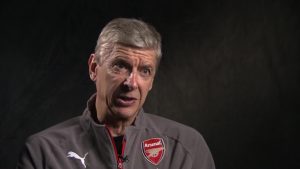 3. Theo – One of the most frustrating thing to watch about him is the fact that he just switches off more often than not, playing on the wing, he's supposed to track the runs of the opposition full back but he never seems to put effort on that end, yet he still doesn't make up for it by the influencing the game, he plays an often one dimensional and predictable game, take away his runs and he's neutralized.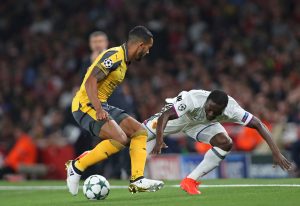 Theo is an amazing person and player but now we're all left wondering what went wrong, what could have been. Instead we're filled with indignation and frustration, but the Arsenal faithfuls love Theo even if he only scored 65 League goals for the club in Eleven years.
Article By: Sam Francisco
Correspondent Goal Nigeria
08095725105
twitter.com/sam_is_cray
Comments
comments