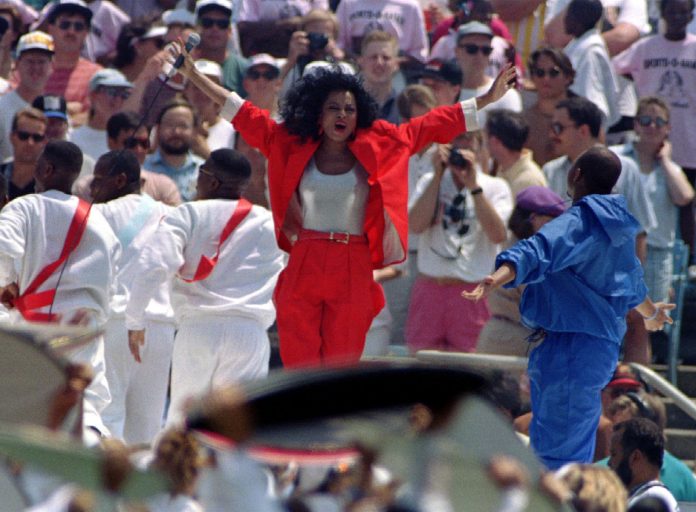 Every four years, the world is treated to a spectacle of football that is the World Cup. This gives SIDNEY DIOGU the perfect excuse to serve up some interesting facts associated with the Mundial ranging from the ordinary to the hilarious, and finally to the downright bizarre.
1.DRAW SPECIALISTS
The Italians have had the most number of draws in World Cup history with 21 draws.
2.'AIN'T NO GOALPOSTS WIDE ENOUGH'
Diana Ross's role at the opening ceremony of USA 94 required her to kick a ball a couple of yards into a goal designed to collapse spectacularly under the weight of her shot. Guess what? Ross flipped the script by totally missing her target.
3. GETTING HIGH ON HIS OWN SUPPLY
During the 1930 World Cup semi-final between the United States and Argentina, the North Americans took a kicking in more ways than one. They went on to lose the match 6-1. However, it was also a ferocious match with numerous poor challenges flying in.
One particularly bad tackle required USA trainer Jack Coll to come on to the pitch to give some treatment. As he trotted onto the grass he dropped his medical bag, and in doing so, broke a container of chloroform. The fumes knocked him out, and as a result, it was he, rather than the player he went to treat, that needed carrying off the pitch. He is recognised as the tournament's first recorded drug user.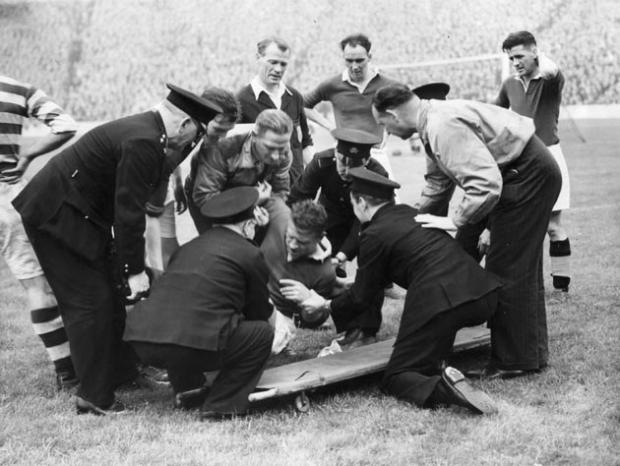 4. NO SEX POLICY
Many coaches ban their players from having sex during the World Cup. Coaches from teams including Germany, Spain, Mexico and Chile have all forbidden sex during the tournament. The managers claim sex is a distraction and a waste of the players' energy. Managers like Brazil's 2002 World Cup winning coach Felipe Scolari took a somewhat mixed approach. He opined that his players were at liberty to have sex but were to abstain from the more 'acrobatic' forms of sex.
5. WHEN POLL LOST COUNT
During the 2006 edition of the World Cup in the chaotic 2-2 draw between Australia and Croatia, Graham Poll, England's sole referee in the tournament booked Croatia's Josip Simunic three times but forgot to send him off until after he was shown the third yellow. Poll's performance would go down as one of the most error-strewn in the tournament's history as he blew for full-time just as what would have been Australia's winner was crossing the line and also missed a blatant Croatian handball in the penalty area.
6. THE ITALIAN JOB
The Italian Vice President of FIFA, Ottorino Barassi hid the World Cup trophy under his bed during World War 2. Concerned it would be stolen by the Nazis during wartime, the official smuggled the trophy from a bank in Rome and safely stored it under his bed for most of the 1940s.
7. PANTS-DROPPINGLY HILARIOUS WARDROBE MALFUNCTION
Probably one of the funniest facts associated with the World Cup involved the penalty shootout of the great Italian footballer, Giuseppe Meazza. In 1938, he got the chance to take a penalty kick against Brazil. While he was about to do so, his shorts fell down. Despite this malfunction, he picked up his shorts and scored past the goalkeeper who was still in stitches.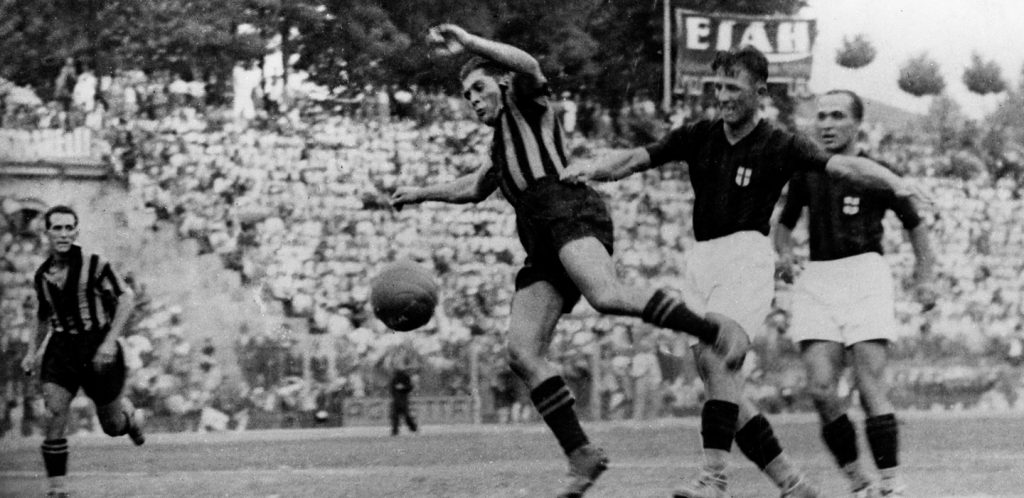 8. A WORKER DESERVES HIS WAGES
Zimbabwe was supposed to compete in this year's World Cup but they were thrown out of the Qualifying Rounds for failing to pay its coach. FIFA took the action as a result of the outstanding debt by Zimbabwe's soccer federation to coach Jose Claudinei Georgini.
9. FOOT WAR
A World Cup qualifying match sparked a war between El Salvador and Honduras in 1969. Football match outcomes have triggered no shortage of rioting and violence over the years but the fallout of this game was more dramatic than those of any other match in history. More than 2,000 lives were lost and 100,000 people displaced over the course of the four-day war.

10. 'HOW TO DEAL WITH LOSS' BY LUCIANO GAUCCI
The South Korean midfielder, Ahn Jung-Hwan was on loan at Serie A club Perugia. He had scored only once all season long. The 2002 World Cup presented him an opportunity to prove his mettle. He actually did, by scoring the golden goal which knocked Italy out of the World Cup in a match that was littered with controversy. Suddenly he found himself as persona non grata.
'He will never set foot in Perugia again,' club owner Luciano Gaucci bellowed. 'He only decided to play like a superstar once he was up against Italy. I consider this behaviour to be not only a wound to my national pride but also an offensive act against a country which opened its doors to him two years ago…I have no intention of paying a salary to one who was the ruin of Italian football.'

Gaucci would go back on those words soon enough. His comments had elicited an international reaction with accusations of racism. Far from cutting the player loose, Perugia decided to take up their option to extend Ahn's loan for another year. It was Ahn who refused to return. Who can blame him?
11. A ROLLER FOR A GOAL
In the 1990 World Cup, the UAE team, made up of largely amateur players had the strong backing of the nation's leader Sheikh Zayed. He had announced that each player who scored a goal would be rewarded with a brand-new Rolls Royce. They managed to score a grand total of two goals before being knocked out of the tournament without a point.
12. BUS-TED!
Each team at the 1974 World Cup had a BMW bus bedecked in their nation's colours to take them to matches. So proud were the organisers of these buses that all sixteen actually did a lap of Munich's Olympic Stadium running track before the final. However, Zaire's attempt to take their bus home after the tournament came to nothing. Why? They were prevented from leaving German soil by the authorities. A representative from the company loaning the bus had arrived at the hotel where they were lodged to reclaim the vehicle. Imagine his shock upon being told it was currently heading up the autobahn with the team in it.

13. THE COMMENTATOR'S DEVIL
On July 3, 1994, a day after the murder of Colombian defender Andres Escobar, BBC football pundit Alan Hansen was on duty. He commentated during the match between Argentina and Romania saying 'the Argentina defender warrants shooting for a mistake like that'. This statement reeked of insensitivity most especially when consideration is had on the fact that Escobar, who scored an own goal against the USA, was shot in his country for mistakenly steering the ball into his own net. As a result of this gaffe, the BBC issued a public apology.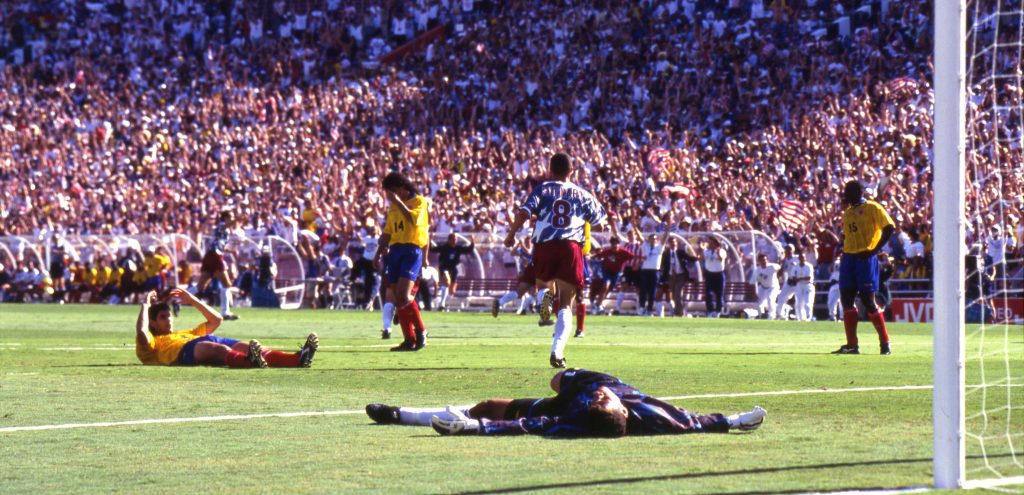 Comments
comments