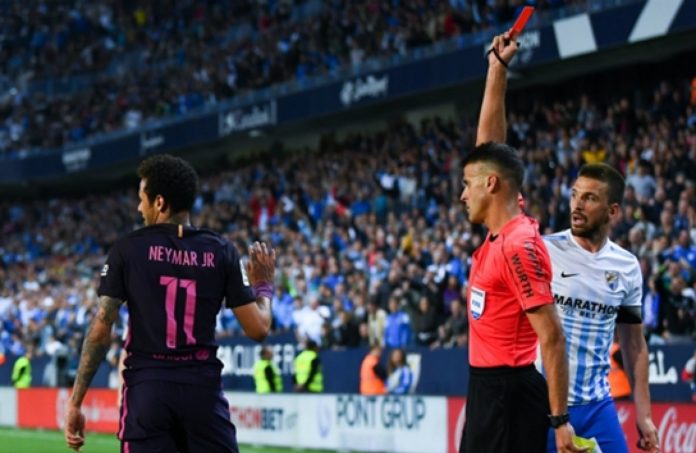 This football season has been awesome, across Europe. From a neutral perspective, of course. Players have come into their own, Kylian Mbappe and Ousmane Dembele are notable mentions. Managers too – Hoffenheim's 28 year old Julian Nagelsmann is basically performing miracles in the Bundesliga.
Some clubs have shown how beautifully players can mar a manager…or how sentiments need to be shunned when making vital football decisions (looking at you Barcelona).
BARCELONA
Few weeks ago, staring down a UCL exit after a 4-0 embarrassment in France, majority of the Cule universe deemed the season a catastrophe and Luis Enrique the worst manager in the history of the club. One remontada after, Lucho still gets zero props. None. Nil. Suddenly it seems his job is just to show up and wear snazzy jackets on matchdays.
It is sad, really. People (read 'Barcelona fans') need to sit down, with a couple beers, and ask these questions: whenever the team plays astonishing football (Sevilla, Manchester City), who gets the credit? As soon as the opposite happens, who gets slaughtered? If the answers to these two questions aren't the same, or close to the same, then you are part of a problematic fan base.
You heap praises on the players for a historic turnaround in the UCL, however it is Lucho's fault solely when these same players can't beat 15th placed Malaga? No. It is myopic and downright laughable, up there with 'fans' blaming Andre Gomes for a loss. Ha.
Not here to make sense though. Just to ramble. Lucho out. OUT!
Oh wait…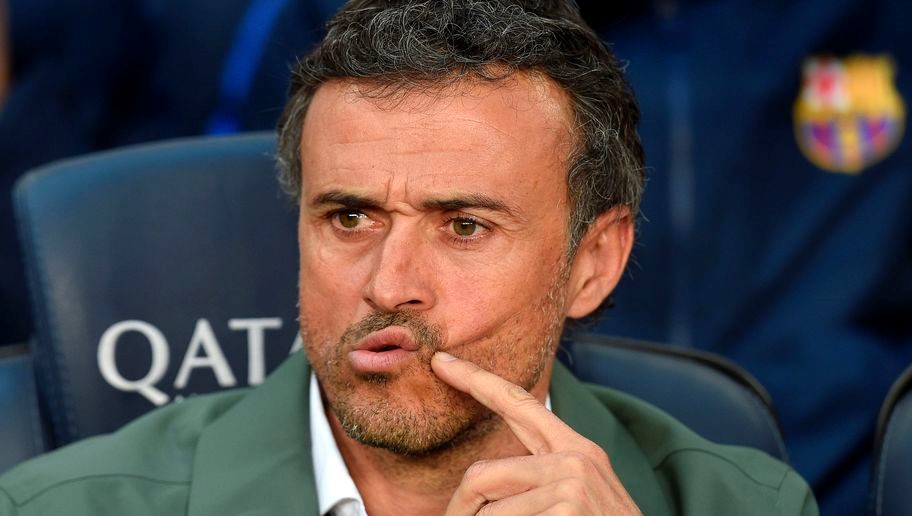 ANDRE GOMES
His signing was a bit puzzling, to be honest. Barcelona had Iniesta, Rafinha, recalled Dennis Suarez and still had Sergi Samper and Allen Halilovic in the wings; Arda Turan still yet to be established in the starting XI, Busquets and Rakitic as regulars.
The midfield was full, although one could argue about the quality of the replacements e,g Iniesta/Rafinha? Using upwards of 30 million euros to pry Andre from Valencia didn't seem like a prudent deal at the time.
At 22, a full-fledged international, Andre just established himself in Valencia, getting his first full season as a starter. He was deployed as an attacking midfielder, usually given the free role, with Enzo Perez and Parejo, two monster midfielders, more defensive minded, deployed behind him. (Thanks to @cerebrone for the breakdown).
Watch Andre in full flow and you can't help but think of the Brazilian legend Kaka. His talent is obvious to the blind.
Goal scoring isn't his strongest attribute, having scored just 17 in 94 senior club appearances, pre-Barcelona.
This season, Gomes has gotten whistled and booed by his own fans. Disgraceful is putting it mildly and I feel ashamed to be part of this fan base.
A young player obviously having a difficult time in a new team and what is the solution? Boo him.
At Valencia, his manager had full confidence in him. The fans adored him and he had players like Parejo who is obviously a boss on and off the field to put him through.
Andre's first problem is his position; this season, he has played everywhere in midfield, sometimes even playing upfront. Seems his manager isn't confident enough entrusting him with one role to master. This cannot be good; he has hardly been able to blend into the team, and versatility is already been pressed on him.
Remember Neymar in his first season? Andre has had to rein in the roaming and take-ons and flamboyance too, both of which are huge parts of his game. Surely, this was known before he was signed?
Furthermore, my man @cerebrone also thinks this Barcelona team lacks an on-the-field leader, like Carles Puyol. Hard to disagree. Capita would never allow a player get booed. Never. He'd shake that lovely, fiery mane of his and command the fans to stop. COMMAND…and they would listen. Puyol is a major factor that contributed to the defender Pique is today.
Who is doing that for Gomes? It isn't obvious, and it should be, especially at a time like this. Busquets. Masch. Messi. Somebody should be seen protecting this lad.
Hard to say if Andre will be off next season.so many factors in play. If used right, this guy could be a beast. Word to the next Barcelona boss.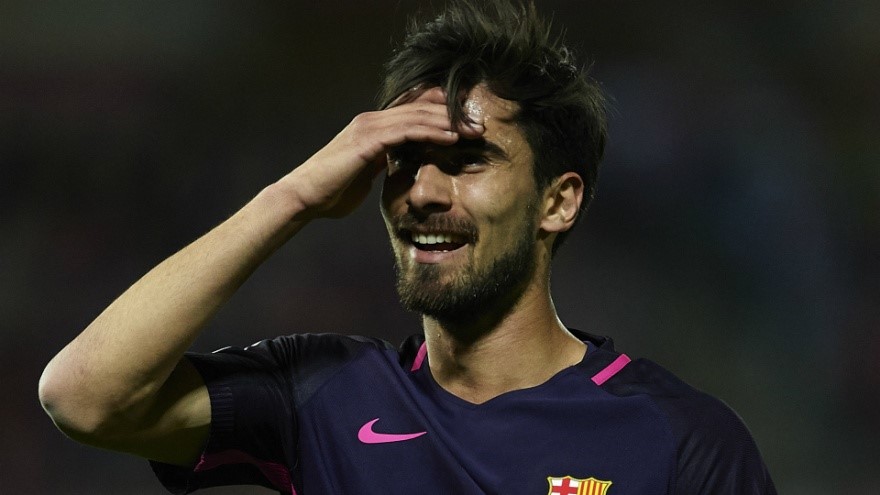 ARSENE WENGER
Not a lot to say here. At least nothing that hasn't been said before. You die a hero or live long enough to be slandered. This man is a legend who has refused to quit despite the signs and fate and stars aligning. Maybe it will take the 3 wise men with gold and frankincense and myrrh.
An all too familiar script. So familiar, in fact, that you could write an article capturing Arsenal's season in the league and you could use it any year in the last 11. Every fan has been here before, and they will tell you it is the hope that kills. Is it a case of a man being a representation of an institution, hence cannot be let go? Sentiments? Stadium? Fear of a post-Wenger Arsenal?
How bad can it be, really? Leicester City FC had a choice: sentiments or relegation? Didn't take them long to figure that one out. For the Gunners, it is not exactly a relegation battle but Arsenal have not won the league in a very loooong time.
First, at any other big club, any other manager, and he'd get the sack. His methods aren't working, they haven't worked in a long while. It happens to the best of managers. Some resign, some take sabbaticals, and some get fired.
"I think certainly, numbers and quality-wise, this is the best attacking unit I have managed. We have never had so many players who could perform and score goals…"
This was Arsene Wenger in his post-match presser on the 28th of January, 2017 after Arsenal rubbished Southampton in the FA cup. The highest praise to the likes of Oxlaide-Chamberlain and Theo Walcott because this is a manager who was in charge of the infamous Invincibles- Thierry Henry, Dennis Bergkamp, Robert Pires, Freddy Ljunberg and co. Walcott? Incredible.
Die-hard Wenger fans have blamed everyone else, including Alexis Sanchez, saying he doesn't put in enough work. His attitude is a problem. The man has scored 18 league goals (30 apps) and registered 9 assists. Astonishing.
Arsenal are 6th, 21 points from top spot and 7 points short of 4th placed Manchester City, whom they will play in the FA Cup semi-finals in 12 days, their only realistic hope for silverware this season. Even St Totteringham's day doesn't look like it's going to happen this time, although Spurs are…well…Spurs.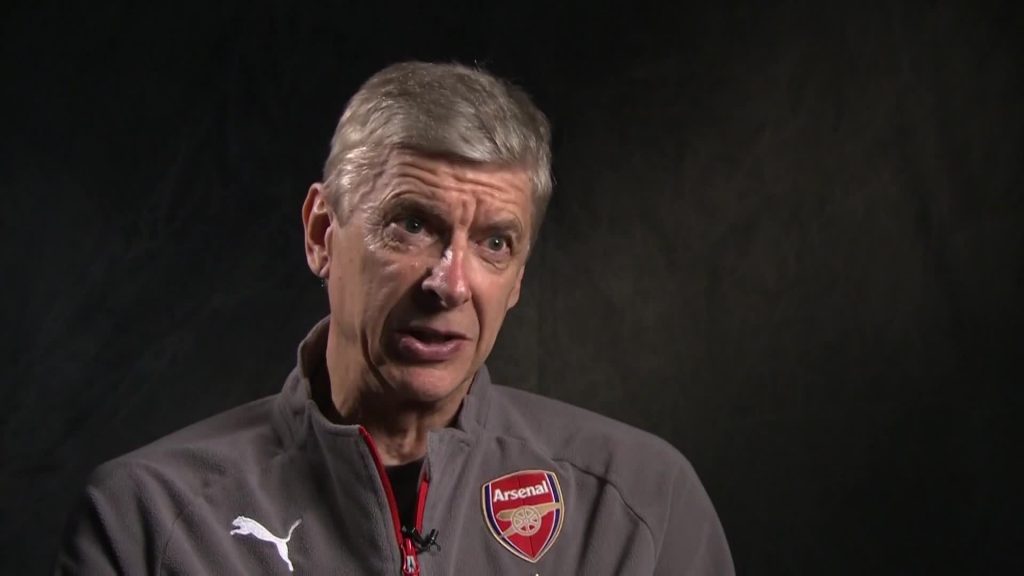 MANCHESTER CITY
Well, they are definitely not winning the treble. Finishing top 4 must be top priority now, having been dumped out of the UCL by a young and hungry Monaco side. Disappointing. What's more disappointing is how bad the squad actually is. With the money they have, how Pep didn't sign fullbacks is a mystery we shall unravel one day.
His backing of Claudio Bravo is admirable but the former Barcelona goalie has been laughable in goal. Leroy Sane seems to have settled in and is a beauty to watch. Raheem Sterling continues to show how good he could be, and Jesus Navas continues to defy the odds by remaining relevant (to his manager).
However, Injuries to Ilkay Guendogan and Gabriel Jesus at crucial points in the season haven't helped; the latter had a fiery start to his City career.
John Stones still seems to be finding his 50 million pounds feet. Altogether, you get the feeling of quiet dissatisfaction- quiet because at least they are in the top 4 currently and still with a chance of silverware; dissatisfaction because Pep started the campaign red hot, blowing away everything in his team's path. Fully expect a better outing next season.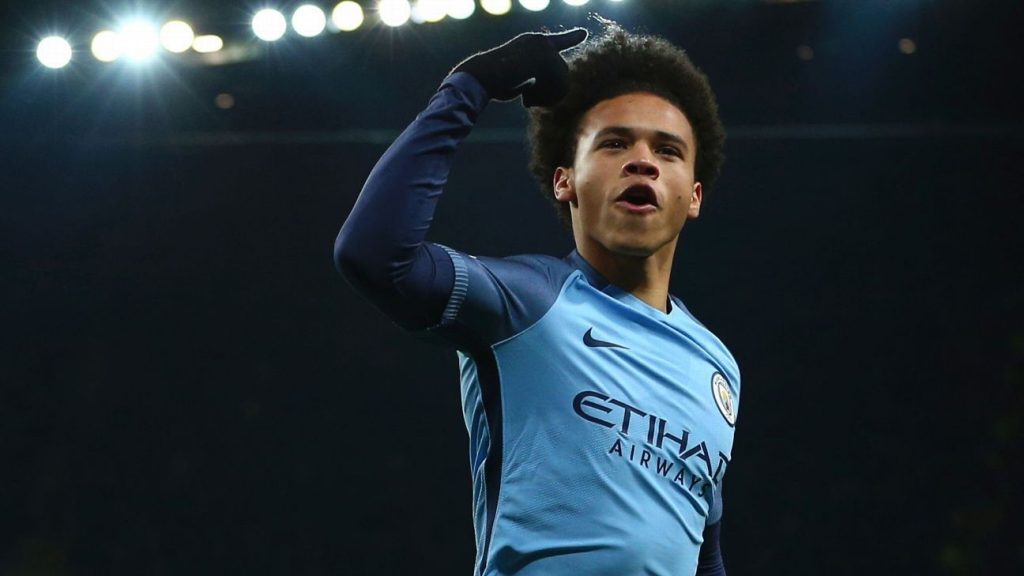 Rambling over. For now. Thank you.
Written by Okhae Oyaxx (@mroyax)
Comments
comments