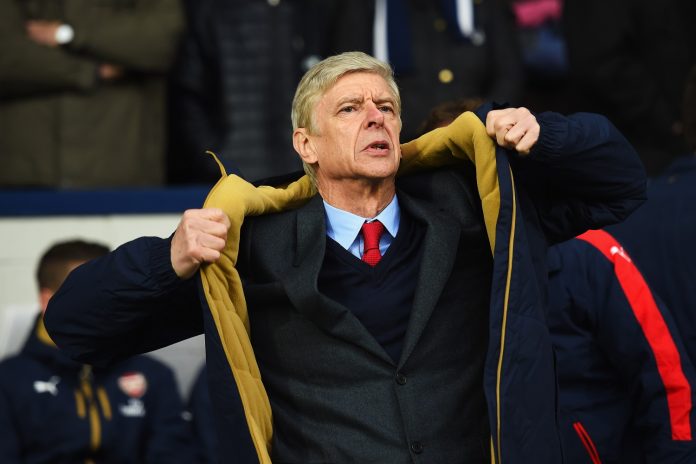 Arsene Wenger's contract is running down to its final months, and the debate as to whether he should be offered a new deal or not has Arsenal fans split in half. As he celebrates 20 years in office on Saturday some believe Monsieur Wenger should stay on while others are frankly tired of him. The opinion polls seem to change after almost every Arsenal result, signing or failed signing. It is almost absurd to think that after 2 decades of service Arsene Wenger, the man, the legend who honed the talents of players like George Weah, Thierry Henry, Cesc Fabregas, could be asked to leave at the end of his contract.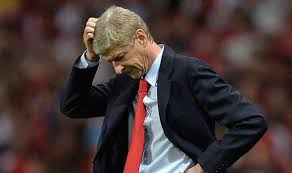 The Frenchman is widely credited with revolutionizing English football showing fans that there is more to football than route 1 (lumping the ball forward to a tall striker, who knocks it down to his smaller faster partner to score). His principle of fast paced, pleasing to watch, attacking football based on intricate approach play saw him win the league title in his first full season in charge and he continued to enjoy domestic success, dominating the league title along with Manchester United in the late 90s and early 00s. Arsenals success peaked in the 2003/2004 season when they went the whole season uneaten, and the team would later become known as The Invincibles.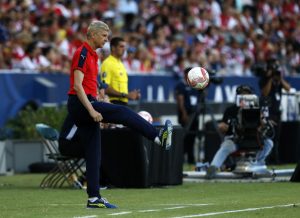 That season signaled the end of an era however, as Arsenal began a downward spiral. An FA cup in 2005 would be their last significant piece of Silverware for 9 years as they struggled for results despite playing attractive football finishing below 2nd for the first time in Arsene Wengers tenure in 2006, they wouldnt make it back in the top 2 until 2016
"The most watchable side are frequently the most frustrating. Arsenal are wonderfully incisive yet infuriatingly blunt"
Guardian journalist, Daniel Taylor.
Wenger has since been vilified by some Arsenal fans who feel like he is only riding the crest of his previous triumphs. They might have a point however, because Arsene Wenger seems to be a huge paradox because almost every good thing about him has a bad thing attached to it. He is currently the longest serving manager in the premier league but has won as many as Jose Mourinho who has had approximately a quarter of time in the EPL of Arsene has. He has qualified for the UEFA Champions league for the most consecutive seasons but has been beyond the quarter finals only twice and has never won the competition. He has groomed a number of impressive talents but they were all too keen to leave him.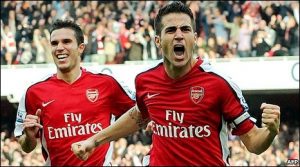 Fans who want him out must also ask themselves, who will replace him when he is gone? Avoiding a meltdown similar to what Manchester United suffered post Ferguson should be paramount to them. The current managerial pool is lacking in big names that could be of good enough quality to manage Arsenal. With the top managers in the world currently firmly attached to their respective clubs.
Top of the list would be Manchester misfits Luis Van Gaal and Manuel Pellegrini who are not by any measure better than Arsenal's  current boss. Laurent Blanc would also be in the conversation having enjoyed success with PSG in France. Thomas Tuchel at Borrusia Dortmund is also making a name for himself and would surely be tempted to leave the Signal Iduna park for the Emirates.
If Arsenal wish to go the Barca and Madrid way and hire a former player, their best option would be current assistant Steve Bould who represented them between 1988 and 1999. Other options would be former captain Patrick Viera who currently coaches New York City, Gio van Bronkhurst and Dennis Bergkamp also have some managerial experience under their belt, even Remi Gard..never mind.

Also which players would stay/be preserved? The likes of Oxlade Chamberlain, Walcott, Gibbs, Giroud, the players arsenal fans love to hate. Would they be considered good enough by other managers? Would there be a total revamp at Arsenal?

Although Le Proffeseur seems to have improved on his lackluster spending in the transfer market signing the likes of Ozil, Sanhez, Mustafi, and Xhaka for sums over £30m (compared to the former club record of £16.5m) He has also abandoned the philosophy of trying to win with youngsters as his current squad age averages at 26.6 years.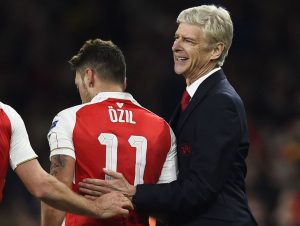 Even he admits to the maturity of his team stating that "This is my strongest squad (in recent years), certainly, and certainly the oldest as well,  "I would say it's the most mature squad I've had for a long time, because they are men. They are not 19 or 20 years old, they are 24, 27, 28 and the whole squad is quite mature". But these improvements may have come too late.

The true worth of a thing (good or bad) is never known until said thing is long gone Unknown. This might be the case for Arsene Wenger and we will just have to wait and find out. Congratulations to a Premier League Legend on his 20th anniversary in charge of the club of his life.
Article By: Ayoola Kelechi, @ayoola_kelechi 
Comments
comments