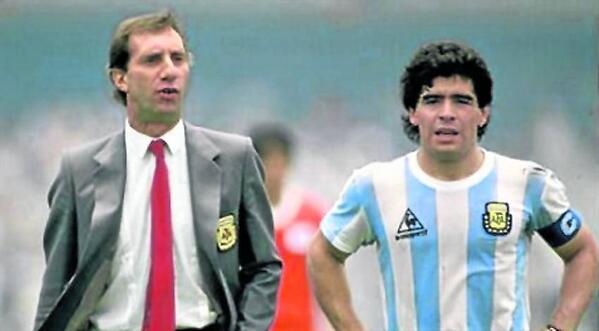 "I know what it's like to lose. To feel so desperately that you're right, yet to fail nonetheless. [it's] Frightening. Turns the legs to jelly."  
The 1990 World Cup will be fondly remembered by Germans but probably no one else. One man would rather forget it happened all together. The preceding quote may have come from a towering, purple universe-conquering titan in 2018, but it perfectly describes how Argentine coach Carlos Bilardo must have felt after the final in Italy almost three decades ago.
Bilardo had always been a man ahead of his time so this comes as no surprise. The ex-Estudiantes player and coach, a self-proclaimed inventor of the 3-5-2 formation, and a staunch disciple of the school of Osvaldo Zubeldía (one of the chief progenitors of 'anti-futbol') took the reins of the national team from the unapologetic football romantic César Luis Menotti. This was after Argentina's failed World Cup title defence in 1982.
The general response to his appointment was part disbelief part derision. Putting Diego Maradona, the greatest talent in World football since Pele, in the hands of someone whose footballing philosophy was closer to a bar fight than an art show was expected to be a short-lived but regretted experiment. To put this into context for the millennials among us. The culture shock was like replacing Pep Guardiola with Jose Mourinho.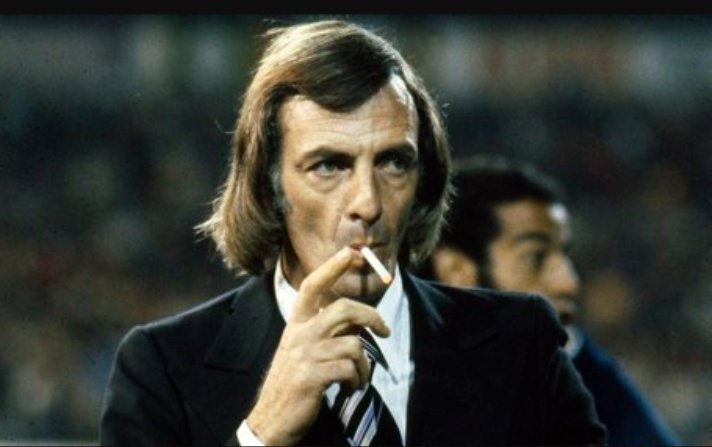 It wasn't that Dr Bilardo (he was a gynaecologist before he turned pro) was particularly bad at his job. After all, only months before his appointment, he had won the Premier Division with Estudiantes. There was just a fear among the populace he would deal the final blow to 'La Nuestra,' Argentina's attractive brand of football that was in a battle for its life against the sons of Zubeldía. They were not wrong, Bilardo had no time for it. "Football is played to win. Shows are for the theatre. Some people are very confused," he famously deadpanned. The doctor gave 'La Nuestra' one final kick in the gut and sent it to the morgue.
His early years as manager were as uninspiring as the critics expected and hoped. Three wins in his first 15 games were not what he would have envisaged, but a tour of Europe gave birth to one of the pillars upon which his success at the 1986 World Cup was built. "They told me I was wrong, that I'd named three central defenders. But I told them I was not confused. We were going to use three defenders, five midfielders and two forwards. We had practised it for two years, and now I was going to put it into practice in tough games." He said as he remembered the overwhelming doubts.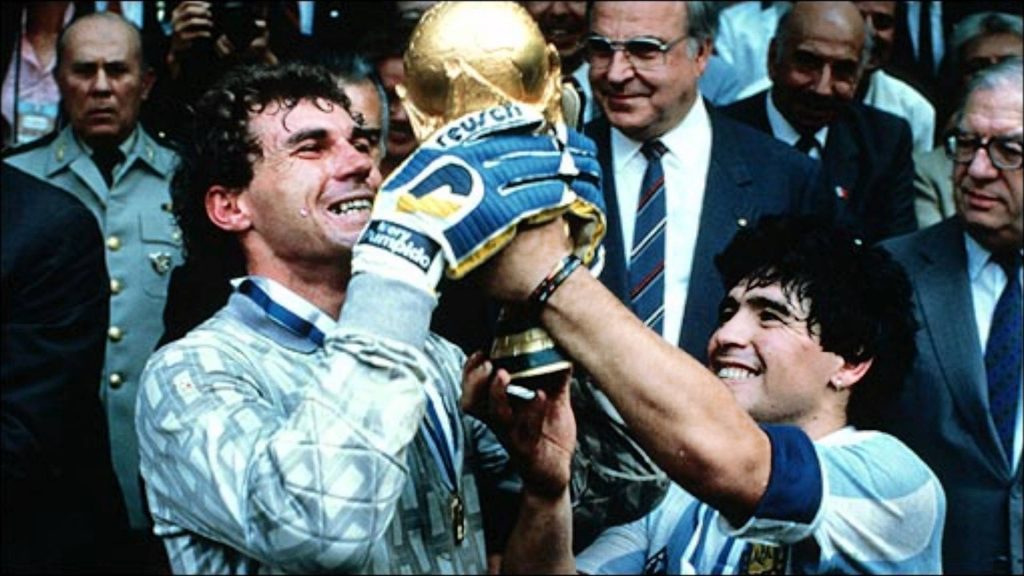 The 3-5-2. The WM. Bilardo's legacy. His pride and joy. A formation which has been revisited and revised by managerial luminaries like Marcelo Bielsa and Franz Beckenbauer was first tested on the Europeans in the friendly games. Then it was unleashed in all its glory at the World Cup two years later. In Mexico, Argentina were world champions. They scraped through by a hair's breadth. Doing everything and anything that had to be done. They were mostly unremarkable but bloody hell, they were efficient.
In the final against Germany, they were pegged back from 2-0 up before a winner late in the game by Jorge Burruchaga.
At the final whistle, while others broke down in tears of elation or despair depending on what jersey they wore, Bilardo's only emotion was rage. He was so upset that he didn't even join in the celebrations. Angered by the two goals conceded from corners after several hours spent in training trying to avoid just that. It felt like his victory was tainted so there was no place for jubilation.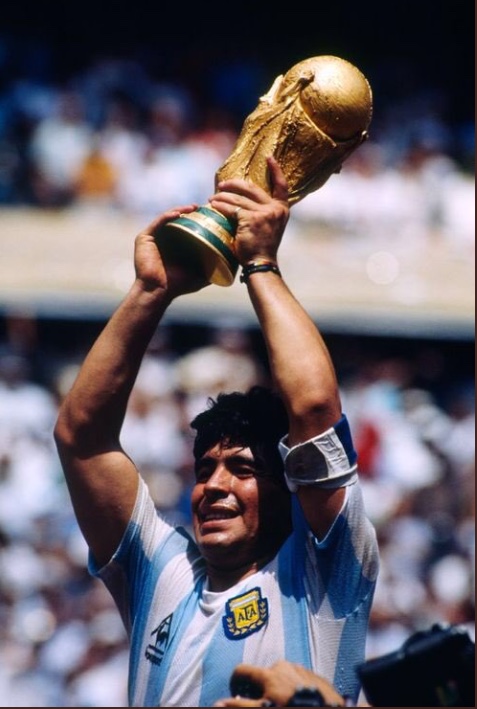 Whether his quest for perfection was fueled by his belief in himself or in the amazingly talented crop of players under his tutelage, we may never know. But one thing is for sure, he believed in something alright. So much so that while everyone else grappled to get their hands on the trophy, the man didn't bother touching it. He didn't even try to get a picture with it. "The day we won the World Cup in Mexico I never laid my hands on the Trophy. I was sure we'd win it again four years later in Italy," he confidently explained. He was painfully wrong.
By 1990, everybody played like Argentina, at least they tried to. Those who couldn't replicate the WM formation replicated the notorious gamesmanship. For the most part, Italia '90 wasn't played out, it was fought out. The final between Argentina and Germany perfectly epitomized the entire tournament. It was rough, tedious and barely watchable. It was the peak of anti-futbol, but the masters found themselves stuck deep in the belly of the monster they created. Kicks from one side were met by elbows and shoves from the other before almost inevitably the first red card in a World Cup final match was shown. Pedro Monzon clinched the dishonour with a horrific studs-up challenge on Jurgen Klinsmann.
Argentina tried to see out the game. They were hoping for another victory on penalties just as they had done in the quarter and semifinals. However, the penalty that won the game arrived thirty plus minutes too early for the Albiceleste.  Roberto Sensini's 'foul' on Rudi Völler was enough to warrant a penalty with six minutes of normal time to go.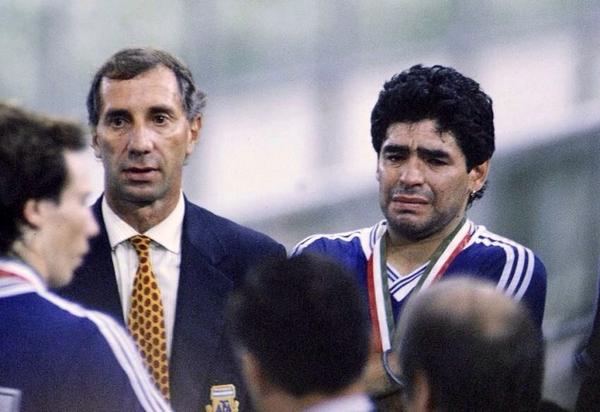 Andreas Brehme duly converted to avenge the defeat from four years earlier. What followed was the stuff of dark cinematic scenes. Argentina cascaded into belligerence and three minutes from fulltime, Gustavo Dezotti auditioned for the WWE and received his marching orders. At the final whistle, Maradona wept, this time out of anguish, not joy. Bilardo meanwhile, just stood, stunned and bewildered. His legs slowly turning to jelly…
Written by Ayoola Kelechi. (@ayoola_kelechi)
Comments
comments