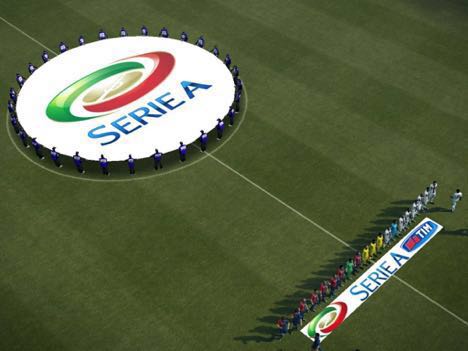 Long ago, the Italian First Division was the undisputed height of football. The best players in the world played in Italy, its clubs repeatedly played in European finals. TVs across the world tuned in every Sunday to watch the nation's best play in packed stadiums. To this current generation it may seem like a fairy tale or a pipe dream but 20 years ago it was a reality. Serie A had no peers. It was simply the best.
Between 1989 and 1998, 9 of the 10 Champions League [European Cup] finals involved Italian teams (with 4 winners.) Of the 7 UEFA Cup finals from 1989 to 1995, 6 were won by Italian teams. A total of 14 Serie A representatives featured in the final between 1989 and 1999.
Legends like George Weah, Marco van Basten, Roberto Baggio, Diego Maradona, Zinedine Zidane, and Lothar Matthaus were household names across the world. They all plied their trade in Italy. They were heady times indeed. Yet now in 2016, Italian football is at such a low ebb.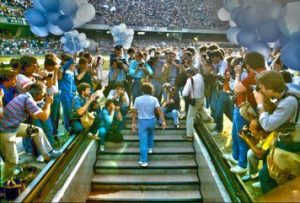 No longer does it house the world's greatest talents; most of them are in Spain. It doesn't have the lion's share of TV money; that goes to England. The stadiums are no longer packed; instead they're in various bars across the country with TV rights to football matches in other leading nations.
It lags behind Spain, Germany, and England when it comes to continental success, with the resulting drop in Champions League places from four to three in 2012 looking more like a permanent shift than a minor stumble.
The difference between then and now is stark and has been further underlined by this summer's transfer window activity. Juventus aside, almost every Italian club has had to make due with average-to-good players. The bulk of transfers have occured within the league.
Simply put, Italy looks like the last place the game's biggest players want to be right now. And it is not as though the nation's clubs have the financial muscle to lure top stars to replace their lost talent.
In this sport power tends to follow financial strength, and Italy's fortunes in recent years highlight that. Between 1952 and 1992, the world transfer record was broken 17 times, and a Serie A club was responsible for 15 of those occurrences.
Players like Paolo Rossi, Maradona, Ruud Gullit, Baggio and Jean-Pierre Papin were snapped up in that period. Later, Ronaldo (the original one), Christian Vieri and Hernan Crespo would later do the same. That was a reflection of Serie A's power in the moneymaking business of football then.
"In 1989-90, Serie A was the highest money-generating league, with the Football League in second. If you fast-forward to today, the Premier League is way out in front with Serie A far behind so it has shifted significantly. If we go back to 1996-97, England had €685M worth of revenue with Italy in second with €551M, so the gap wasn't that big. But if we look now the gap is the best part of €1.3B.
"But, in fairness, that is true of the Premier League relative to the rest because the gap between the Premier League and even the second biggest league, the Bundesliga, is still over €900M and next season it will be even bigger. So the comparison between Serie A and the Premier League probably isn't the best one but it's fair to say that Serie A isn't the stand-out European league as it was 20 years ago."
– Alex Thorpe, Sports Business Group
This is because the wealth that built up around the league in the 1990s simply couldn't be sustained. A majority of clubs were terribly mismanaged and made idiotic mistakes that cost them dearly. Curio, for example, was a majority shareholder in Lazio that defaulted on its loans. Elsewhere, Parma's owners Parmalat collapsed soon after (where have we heard that before?)
Fiorentina went into administration because of huge debts they couldn't repay. Napoli was also declared bankrupt in 2004. Serie A had lost a lot of its depth to poor management of finances. I've talked about Milan's situation at length here.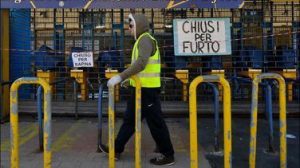 These days, the bank balances around the league don't cater for extravagances such as breaking transfer records. And while matchday revenues continue to climb in the rest of Europe, only 11% of Italy's credit in 12-13 came from gate receipts. This is the catalyst for a vicious circle.
"If you have a full stadium and it's commercially attractive to partner with you, then there are more eyeballs in the stadium to see the sponsor on your shirt, and there's a better quality of facilities for brands to be associated with. You only have to look at what's happened in the UK to see how a good stadium can attract commercial partners.
"Similarly from a broadcast perspective, if there are more people in the stadium and a better atmosphere it makes a better broadcast product and generally you've got better facilities being showcased on television."
– Alex Thorpe, Sports Business Group
In essence, most of these clubs have had their hands tied behind their backs. As things stand, only Juventus (Juventus Stadium) and Sassuolo (MAPEI Stadium) own their own stadiums. Outside those clubs there has been very little success in getting any kind of plans off the ground.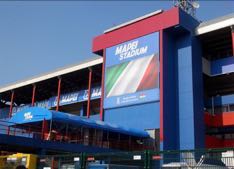 But there are areas where the Serie A could have helped itself. Adding a 12:30 lunchtime kickoff to the calendar each week was meant to increase Asian TV viewership. However, big names like Inter, Juventus and Milan were rarely asked to play so early. This rendered the idea a meaningless exercise with weaker teams unable to attract large broadcast interest.
Add UEFA's Financial Fair Play laws. Gone are the days of Silvio Berlusconi financing AC Milan's rise from also-rans to 7-time European champions in lieu of balanced books on the football side itself. No longer can Massimo Moratti decide to throw his wealth at the Inter cause. The Agnelli family cannot unthinkingly spend Fiat's fortune on Juventus.
Now you see how inescapable the situation has become.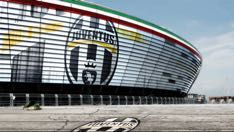 Football needs more than just money these days. It requires patience and care too.
Clearly, there is hope for the future. The sooner more clubs follow the trend of building for brighter things, the better.
Article by: Paracelsus @DoctorDrugFree
Comments
comments