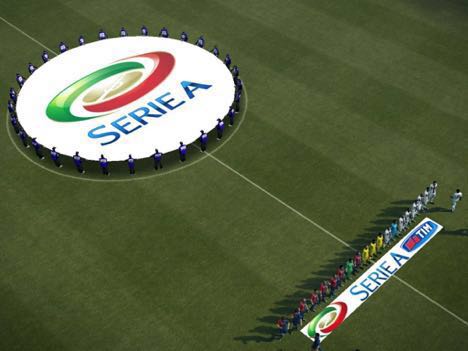 We all love a good wonderkid. Something about seeing a youngster excelling in the presence of older guys, showing ability and maturity beyond his years is satisfying to all of us. In the Serie A, there's an abundance of youngsters that are leading the charge for their teams, and as an ardent Serie A fan I'm here to show off my league's best and brightest.
For the sake of fairness I'll be categorizing "young" as any player who was born after 1993.
NB: Appearances and goals are Serie A totals for their current clubs.
Alberto Grassi, CM, Atalanta, Italy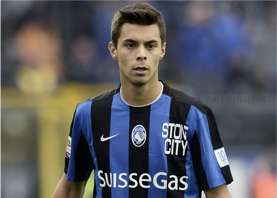 Age: 21
Height: 6'0"
Appearances: 19
One of my favorite players. Grassi is a central midfielder that currently plays for Atalanta. He has very good positional awareness and he's solid defensively. Adept at playing out from the back and he brings a lot of calmness to their midfield whenever he's on the pitch. Biggest weakness of his right now is his passing, which needs improvement in consistency, and his discipline. He's an Atalanta youth product but currently on loan there after leaving for Napoli.
Andrea Belotti, ST, Torino, Italy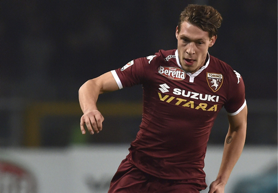 Age: 22
Height: 5'11"
Appearances: 78
Goals: 23
Many might already be familiar with this guy. Amazing goalscorer, so young but so experienced. He was a key player in the underrated 13-15 Palermo team with Vazquez and Dybala. He's a quick striker that can dribble, pass, and create his own chances. Got lots of speed, and doesn't slack on his defensive contribution either. He's so good I really don't see him staying at the Olimpico past this season.
Matteo Politano, RW, Sassuolo, Italy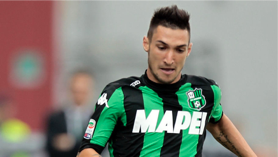 Age: 23
Height: 5'8"
Appearances: 28
Goals: 5
Another testament to the strength of Sassuolo's scouting network. Already seen as the heir to Domenico Berardi's proverbial throne as star player of Sassuolo. This guy is basically a carbon copy of the talismanic #25. Fast, elusive winger with a wicked shoulder drop and a mean left foot. He's quickly rising to the task of stepping in for the departed Nicola Sansone, and when Berardi inevitably leaves Sassuolo he'll be a household name very very quickly.
Elseid Hysaj, RB, Napoli, Albania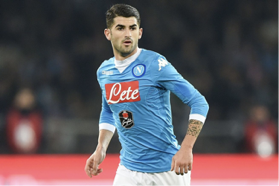 Age: 22
Height: 6'0"
Appearances: 43
Goals: 0
What a magnificent player. If you watched any of Albania's matches at the Euros this guy instantly jumped off the screen. Proper defensive minded, shutdown fullback. He was a pupil of Napoli coach Maurizo Sarri at Empoli and he loved him so much that he brought him along to Napoli; and not only did he play, he kept the legendary Cristian Maggio on the bench for the entire season. I would keep watching him. Napoli have locked him up until 2020 and for good reason. Already a top 5 RB and he's just 22.
Alessio Romagnoli, CB, Milan, Italy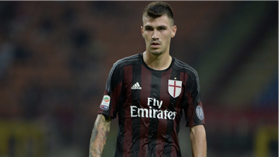 Age: 21
Height: 6'0"
Appearances: 43
Goals: 0
Simply amazing. Bought at the tender age of 20 by Sinisa Mihajlovic and asked to be the core of Milan's aging defense. He's embraced the role with both arms. Gifted passer, incredible marker and a sure tackler, with one of the most elite mentalities I've ever seen: he would rather have gotten sent off for handball than concede an own goal against Napoli.
Romagnoli is already the most reliable player on Milan's backline and he's barely old enough to drink. He was good enough to catch Chelsea's attention late in the transfer window. But Milan wisely declared him not for sale. Future legend material.
Sergej Milinkovic-Savic, CM, Lazio, Serbia/Spain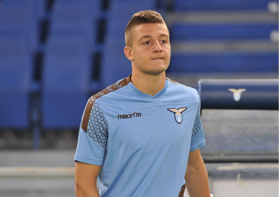 Age: 21
Height: 6'4"
Appearances: 32
Goals: 2
When I watch this guy I instantly think of a younger Matic. He's 6'4" and he means business. He's a physical presence in midfield, and is a huge defensive stud. Aerial duels, tackles and ball recoveries are his strong suits, and he has a wicked through pass on him. Like Matic he is capable at both DM and CM. He has a bit of a short temper but I chalk that down to inexperience. Really like watching him.
Suso, RW, Milan, Spain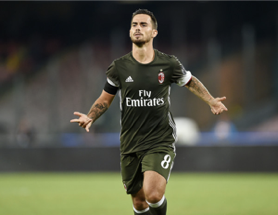 Age: 22
Height: 5'10"
Appearances: 7
Goals: 1
Think of a left-footed Hazard and you're probably not that far off Suso. He has everything you want in a winger: balance, speed, dribbling, a wicked through pass and a mean shot. He's a chance creating machine, with 11 in 6 matches. Notable weaknesses are the fact that he's incredibly one footed and it makes him predictable. However with time he can expand his game to include cutting outside and not just inside.
Federico Bernardeschi, RW, Fiorentina, Italy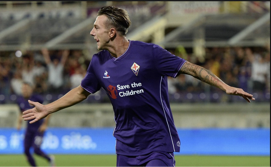 Age: 22
Height: 6'0"
Appearances: 46
Goals: 4
Just like Suso, Bernardeschi is another tricky left footer. Already an Italian international, he made a huge impression on coaches and fans alike after his impressive 15/16 season. He is an attacking talisman, proficient in passing, shooting, dribbling and set pieces. Never one shy of taking a shot, he's a constant threat in the final third.
His versatility has allowed Sousa use him a dearth of positions from wingback to false 9, but he's most at home on the right flank. He could work on his defensive contribution, though, as most attacks at Fiorentina come from the opposition doubling up his right back who is usually without support.
Danilo Cataldi, CM, Lazio, Italy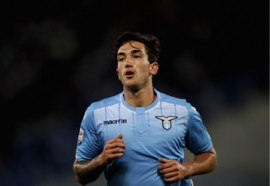 Age: 22
Height: 5'11"
Appearances: 40
Goals: 2
Cataldi is a very attack minded central midfielder, and he jumps off the screen when you watch Lazio. Seen by many as an eventual successor to Lucas Biglia, he is a adept passer of the ball, and is very involved in buildup. He has a reliable through ball, and is a fan of long balls in general. He's good at linking up with other players and as such racks up a lot of key passes. He isn't as solid defensively and that is something he needs to work on. Cataldi will be an Italian international very soon, and is bound to attract the attention of bigger clubs if he can stay in the Lazio team for more than a few games at a time.
Rodrigo de Paul, AM, Udinese, Argentina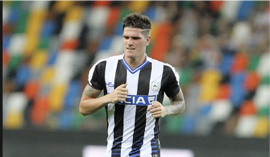 Age: 22
Height: 5'11"
Appearances: 7
Goals: 1
Rodrigo de Paul is an offensive superstar. When you watch Udinese you see his influence instantly. Anything positive that they do can and will go through him. He is as close as it gets to a complete midfield—forward hybrid. Capable at anywhere from left winger, to #10 to right winger to second striker, de Paul is the center piece of Udinese this season.
He is a capable shooter and passer, has a wicked cross on him, and can tear through teams with his isolation instincts and dribbling ability. The 4-4-2 diamond that Udinese operate in with him at the top is a testament to his skills. I would keep an eye out for him because he is a very big fish in a very small pond right now.
Notable Mentions 
Keita Balde, Lazio
Arek Milik, Napoli
Mbaye Niang, Milan
Marco Benassi, Torino
Piotr Zienlinski, Napoli
Adam Masina, Bologna
Gianluigi Donnarumma, Milan
Samir, Udinese
Andrea Conti, Atalanta
Federico Barba, Empoli
Article By: @DoctorDrugFree
Comments
comments