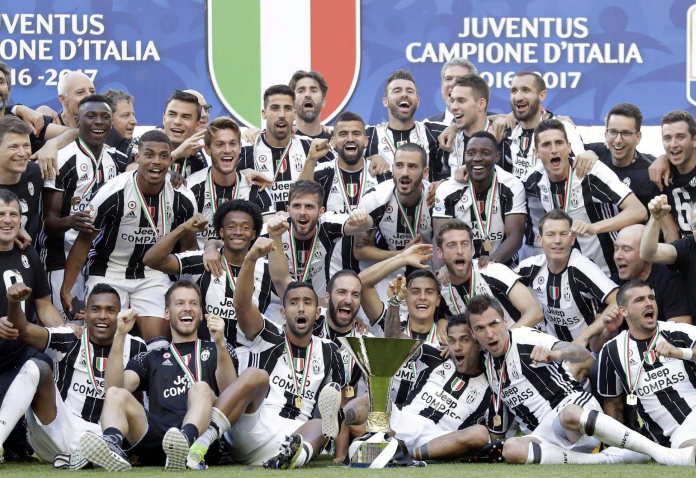 SERIE A SEASON PREVIEW
After what was possibly the most exciting season of Serie A in many years, the Italian First Division is back for another 380 games. The players are almost ready, the stadiums are ready to be filled, and the storylines are plentiful.
Juventus will try and win an unprecedented seventh league title in a row. Napoli have kept their core and will try and build on it to challenge the Old Lady. The Milan clubs are richer than ever and will try to get back to the Champions League. Roma is in Year Zero. Sampdoria will try to separate themselves from the pack. And new boys, Hellas Verona, Benevento and SPAL will try to make sure they don't just make cameos.
As your handy Serie A guide, I'm here to get you, my Premier League fan friend, up to speed on what to expect this upcoming season, team-by-team.
Now walk with me as we look at all 20 teams for the upcoming season.
ATALANTA — Bergamo, Italy
16/17 Finish: 4th
Coach: Gian Piero Gasperini
Stadium: Atleti Azzurri Stadium
Best Player: FW Alejandro Gomez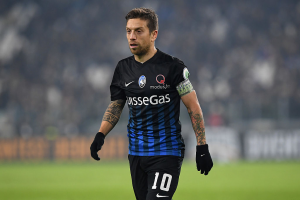 Additions:
• RB Tim Castagne
• AM Josip Ilicic
• GK Etrit Berisha
• CB Jose Luis Palomino
• CF Andreas Cornelius
• LB Fabio Eguelfi
• CM Matteo Pessina
• CF Luca Vido
• LB Robin Gosens
• CM Nick Haas
• RW Riccardo Orsolini
Atalanta were last season's overachievers, in a campaign that saw them finish in 5th place above both Milan clubs for the first time ever, Gasperini's men will look to solidify their status as a top 6 team while also contending with Europa League matches. As Sassuolo learned last season (going from 6th to 12th) that is no easy task. Atalanta's challenge is made harder by the loss of midfield ever-present Franck Kessie and right-back Andrea Conti to AC Milan. They have set about addressing those vacancies well enough though, and Gasperini is no stranger to tough tasks. Expect another decent campaign from them.
Projected Starting XI (3-4-1-2): Berisha; Rafael Toloi, Palomino, Masiello; Castagne, Cristante, Freuler, Spinazzola; Gomez; Cornelius, Petagna.
BENEVENTO — Benevento, Italy
16/17 Finish: Serie B play-off winners
Coach: Marco Beroni
Stadium: Ciro Vigorito Stadium
Best Player: MF Amato Ciciretti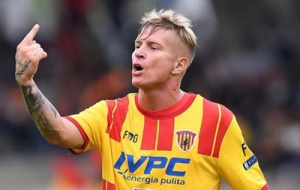 Additions:
• LB Gianluca di Chiara
• CM Danilo Cataldi
• RB Gaetano Letizia
• GK Vid Belec
• CF Massimo Coda
• CB Andrew Gravillion
• CB Andrea Costa
• DM Raman Chisbah
• RB Bright Gyamfi
• GK Alberto Brignoli
• CB Berat Djismiti
• RW Marco D'Alessandro
The Benevento Witches are primed and ready for a crack at Serie A after winning promotion through the playoffs. Expect them to struggle, as most provincial sides do. They will hope the addition of Lazio starlet Danilo Cataldo can help them secure safety in a tough Serie A. Coach Marco Beroni has made a number of smart additions to his team but I think they will prop up the table.
Projected Starting XI (4-2-3-1): Cragno; Letizia, Camponese, Lucioni, Lopez; Chisbah, Cataldi; Ciciretti, Cataldi, Falco; Ceravolo.
BOLOGNA — Bologna, Italy
16/17 Finish: 15th
Coach: Roberto Donadoni
Stadium: Renato dall'Ara Stadium
Best Player: GK Antonio Mirante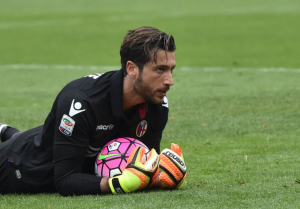 Additions
• CM Saphir Taider
• CB Giancarlo Gonzalez
• CB Sebastian de Maio
• CB Filip Helander
• AM Cesar Falletti
• GK Antonio Santurro
• CM Andrea Poli
• CB Fabrizio Brignani
Bologna had a decent campaign last season but didn't really make any strides towards the top 10. Striker Mattia Destro is on his contract and will have to prove his worth to the team big time this season. Goalkeeper Mirante is as reliable as ever and will surely have a lot to do this season again as the defence remains a weak point. Young midfielders Adam Nagy and Godfred Donsah remain bright spots for Bologna as they look to remain there for this season. I expect both to have breakout campaigns and propel Bologna to a better place this season.
Projected Starting XI (4-3-3): Mirante; Krafth, Gastaldello, Maietta, Masina; Taider, Nagy, Donsah; Verdi, Destro, Krejci.
CAGLIARI — Cagliari, Italy
16/17 Finish: 11th
Coach: Massimo Rastelli
Stadium: Sant'Elia Stadium
Best Player: MF Artur Ionita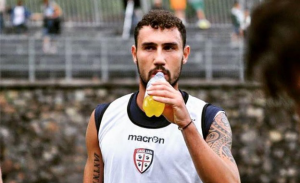 Additions:
• CB Pippo Romagna
• LB Senna Miangue
• CM Pablo Farago
• CB Marco Andreoli
• AM Andrea Cossu
• CM Luca Cigarini
Cagliari had a relatively quiet season last year, didn't make a lot of noise. Notable this season is the loss of promising left back Nicola Murru to Sampdoria. Replacing him with Inter youngster Miangue will be seamless. I expect that they will have another solid season, maybe look towards phasing out some of their older players for the future.
Projected Starting XI (4-3-1-2): Rafael; Isla, Romagna, Ceppitelli, Maingue; Ionita, Tachtsidis, Padoin; J. Pedro; Sau. Borriello.
CHIEVO — Verona, Italy
16/17 Finish: 14th
Coach: Rolando Maran
Stadium: Marc'Antonio Bentegodi Stadium
Best Player: MF Valter Birsa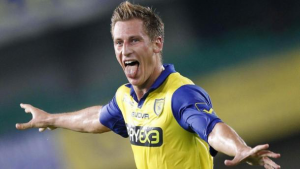 Additions:
• LW Luca Garritano
• CF Alejandro Rodriguez
• LB Pawel Jaroszynski
• CB Michele Ragione
• CM Gianluca Gaudino
• CF Manuel Pucciarelli
Chievo had a decent campaign last year but struggled to score goals. To aid in that they've added a host of youthful attacking options, most surprising of which is former Bayern midfielder, Gianluca Gaudino. Expect them to upset a good team at least once, and keep your eye on them, if not just for Gaudino.
Projected Starting XI (4-4-2 Diamond): Sorrentino; Cacciatore, Dainelli, Cesar, Gobbi; Radovanovic; Castro, Gaudino; V. Birsa; Pellisier, Meggiorini.
Article By: Paracelsus, @DoctorDrugFree
Comments
comments