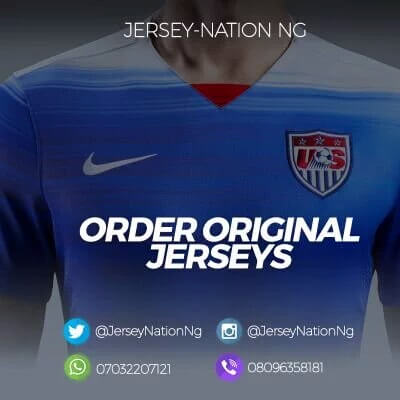 Hello guys. The 352ng team met up with one of it's partners – Jersey Nation NG  and had a chat with the Chief Executive Officer of Jersey Nation NG, Funbi Adekunle. Here are the excerpts of the interview. 
352ng: Hello sir. Great to have you today. How are you?
Jersey Nation NG: Thanks for having me today.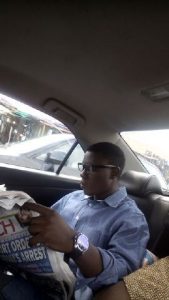 352ng: So, how did you start?
Jersey Nation NG: Jersey Nation started in August 2014. I never really thought I will be going into the business but now we're here. I can remember I started with 3 Jerseys customized back then in Covenant University and from there on, we moved from 2 customers to 10 to a wing to a whole hostel. That's how we started.
352ng: What was the idea? Filling a need or you always wanted to bring joy to football fans nationwide?
Jersey Nation NG: The idea was to fill a need for the ever-increasing Nigerian football fans and lovers of the game, both male and female thereby giving them authentic and affordable jerseys. Those are the two strong pillars of the business today.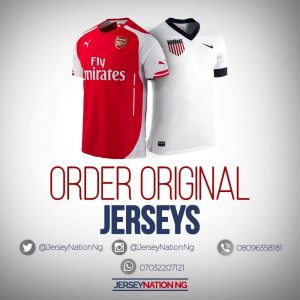 352ng: Who was the original founder or you've always been the man behind the scenes?
Jersey Nation NG: I started back then with Jegede Oluwaseun- popularly known as Sir Jegs, a goal keeper in school. He took over the business from me when I left but along the line he had to leave the team because he had to travel abroad for his education. More like original founders in this case.
352ng: What are the obstacles and constraints to business?
Jersey Nation NG: There are lots of obstacles every business man and entrepreneur encounters every day, especially in Nigeria. The recent economic challenges in the country and the rise in the Dollar to Naira rate has particular been disconcerting. However, we thank God, we're still in business, we're expanding, investors have been in touch after realising the opportunities in this business.
352ng: Which particular jerseys sell the most?
Jersey Nation NG: For two seasons in a row, it is the Arsenal jersey. According to our records, Arsenal jerseys stands at over 35% of our sales since inception.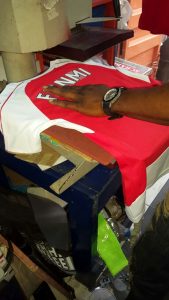 352ng: How has business been generally?
Jersey Nation NG: Business has been great. Although now, sales is cruise control as the season is almost wrapping up. Our numbers this season have been encouraging and we'd like to thank the team for that and all our friends who have pushed us thus far from our brand manager Damola, @prince_damoche to our guy in Abuja and PH, David Katsala, our friends and the team at 352ng, Gradori, Osaz McPeters etc the list is long. We are grateful.
352ng: Customer base?
Jersey Nation NG: Our customer base is strongest in Lagos where we have about 70% of our orders but we've delivered to over 14 states in the country as of today and won't stop till Jersey nation is in the 36 states of the country.
352ng: Do you have plans for expansion?
Jersey Nation NG: Yes there are lots of plans going on because investors are coming in and a lot of paper work is being done ahead of the new season. We're looking forward to our website, office in Lagos and Abuja and a surprise brand ambassador – a lot of things we're trusting God to perfect.
352ng: How many people are in the Jerseys Nation NG team?
Jersey Nation NG: Five energetic young entrepreneurs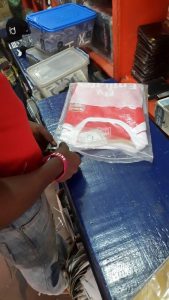 352ng: Competitors?
Jersey Nation NG: There's competition in every sphere of life, including business. Even Dangote is being given a run for his money but we at Jersey Nation NG go about our business and strive to be the best at it. Any competition is a positive vibe.
352ng: Do you have any advice for young student entrepreneurs?
Jersey Nation NG: Entrepreneurship is the backbone of every economy. Every year, the number of jobs available can't meet the increasing number of graduates even in the developed countries. My advice is for everyone to be strong and be oriented towards their set goals.
352ng: Thank you for your time.
Jersey Nation NG: It's been a pleasure. Check any of the flyers or our Twitter for details on how to get any of your favourite jerseys.
Comments
comments