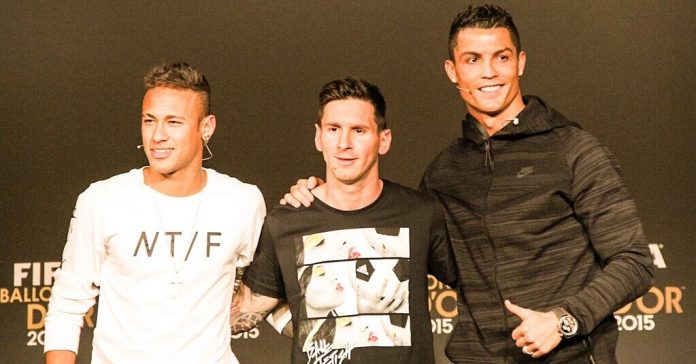 You are most likely wondering what this piece is about considering the fact that  we have millions of professional footballers worldwide but the truth is that football as we know it is going into extinction.
How excited do we get about watching matches in recent years compared to yester years times? What exactly do major tournaments like the UEFA Champions League, World Cup or the so called Big games like the El-Classico, Manchester Derby or the Milan Derby offer now besides formations, tactics and the pragmatic approaches that is common at all levels in recent years and which I consider BORING.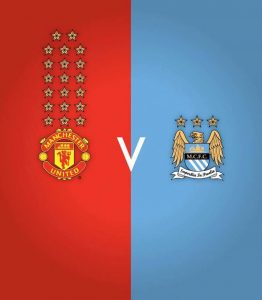 In case you still don't understand what I am driving at, let me start with the top two players of this decade, Cristiano Ronaldo and Lionel Messi. Not only have they shared the supreme individual award in the game, they have also broken almost every record that existed before their duopoly took the game by storm but are they still as skillful and mesmerizing as they used  to be? In my opinion their obsession for goals, competitive spirit and the pragmatic tactics of coaches has robbed us of all that.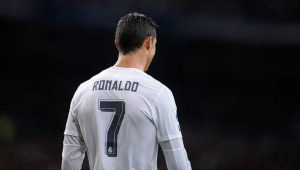 The world of football is now void of players who make fans stand up instantly whenever they get the ball, players whose aura sends goosebumps and chills across the stadium because fans all over know they can do almost everything with one amazing flick, trick or mesmerizing piece of skill.
I grew up watching players like Austin Jay Jay okocha; a player "so good they named him twice". He made football look like child's play. Okocha was known for his pace on the ball, technique, creativity, and dribbling skills, as well as his use of feints, in particular the stepover, the former Bolton wanderers and Fenerbache man easily perforated the philosophy and game plan of opponents, elevating the art of football in process.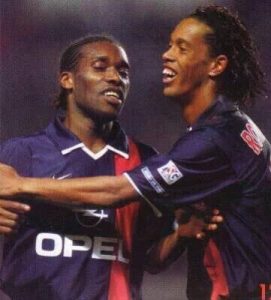 In Europe there was a certain Zinedine 'Zizou' Zidane who happens to be my favourite player of all time. The three time FIFA world player of the year and Ballon D'or winner is arguably the greatest midfielder ever. Renowned for his elegance, vision, ball control and technique, Zidane was named the best European footballer of the past 50 years in the UEFA Golden Jubilee Poll, his solid physique combined with his silk touch on the ball was divine as the legend was good at virtually everything.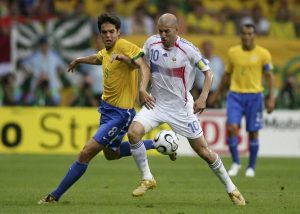 Also,  from Brazil a nation that eats, drinks and sleeps football we had several mesmerizing players like Luis Ronaldo 'D elima', rivaldo, Pele, Ronaldinho to mention a few but even Brazil as a nation is no longer as entertaining as they use to be. Samba football as we know it is now extinct maybe as a result of the massive export of their players from Brazil to the world at large.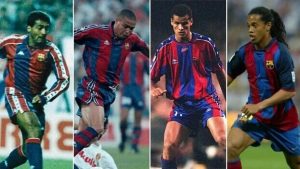 Not shining the light on Ronaldinho in an article like this will be a sin. The two time world footballer of the year is the perfect explanation of the word "Entertainment". Renowned for his technique, tricks, dribbling, overhead kicks, no-look passes and free kicks, he was always terrorizing oppositions in various ways. He is so skillful words cannot describe. You just never know what he will do next!  Personally his exquisite assist to Ludovic Giuly in the Milan versus Barcelona 2006 UEFA Champions League match which was undisputedly one of the great occasions in world football still lingers in my mind and that is just a token of the many things he did as his showmanship is unrivaled till date.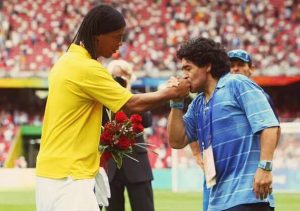 Apart from the players in the preceding paragraphs, we also had great dribblers like Johan Cryuff, George Best, Gorge weah, Pele and the great Diego  Maradona, all of whom really made football joyous in the past.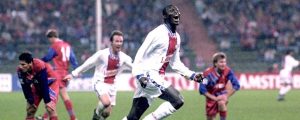 Now, we have to contend with the likes of Yannick Bolasie, Douglas Costa, Cristiano Ronaldo, Lionel Messi, Neymar, Eden Hazard, Argen Robben, Luiz Suarez, Nani, Frank Ribery, Juan Cuadrado, Willian – good players in their own right.  The real question is, are they really as skilful as the players of the past?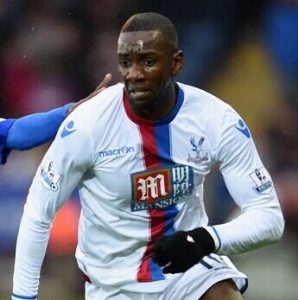 Why haven't we seen individual showmanship in football like in the past? Are we lacking skilful players or are managers becoming more tactically aware at the expense of showmanship or as football become too technical to be entertaining in a theatrical way?  Whichever one it is, what is the solution or am I alone on this?
Written by
MAYOWA OLASODE.
Comments
comments