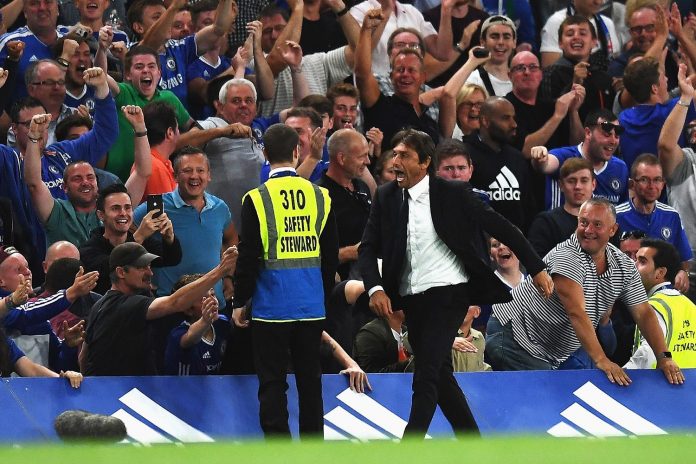 Adaptation or Dominance? What becomes of Chelsea and Conte's 3-5-2 system in the EPL?
Chelsea kickstarted their EPL season with a Monday night clash against London rivals West Ham United. Fitting for one of the most passionate managers around in Antonio Conte. The game was nothing short of the fierceness expected from a derby as well as teams managed by Conte and his opponent on the night Slaven Bilic.
The Blues came out tops courtesy of a 20 yard low strike from the ever aggressive Diego Costa, edging the game 2-1 at Stamford Bridge.
Much had been anticipated with what Conte would make of the squad available to him at the Bridge. What formation would he employ to get this squad firing like he did in Turin with Juventus? Would we see sweeping personnel changes?
With the Bianconeri and largely with the Italian national team, Conte mostly utilised the 3-5-2 formation (although he switched between formations at the Euros). He had flying full backs that could very well implement his system.
His midfield was filled with guile and precision with Andrea Pirlo as the main man. Arturo Vidal and Claudio Marchisio pushing things forward and efficient goal getters in club legend Alessandro del Piero and Mirko Vucinic didn't hurt either.
All of these, as efficient as it was, had acore built around very solid centre backs – 3 of them. The system was so efficient in Italy, Conte and Juventus won titles upon titles. It was such a no-brainer his successor, Max Allegri adopted the same system most of the time to continue the dominance of Italian football.
Conte, with Italy employed the same tactics. Relative success was achieved, qualifying for competitions while playing pragmatic football. This can well be adopted in the English game but there is a lot of reservation on the system at his new home.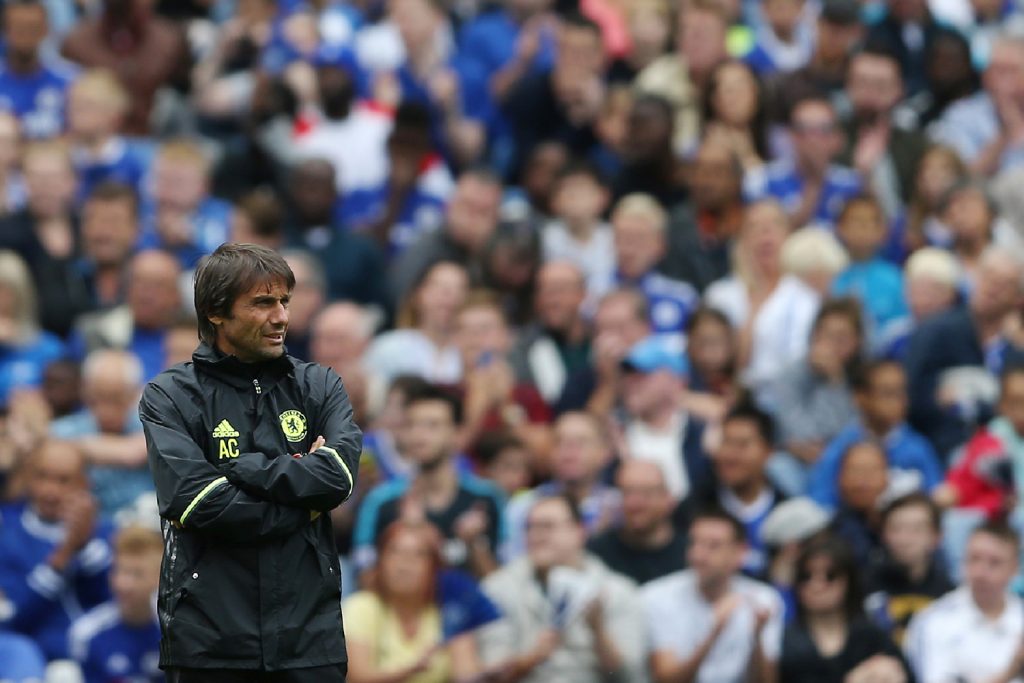 Luis van Gaal tried it with Manchester United when he took over. Sadly, he did it poorly and not with the high-octane stuff Conte is known for. Things got off to such a bad start the Dutchman switched to a back 4, something more common in the Premiership.
With a 3-5-2 system, very energetic wing backs are needed. That is a very good feature, but this has to be complimented by center backs that can easily move out wide to cover up the spaces left behind during an attacking move.
In England, the game is played at a much faster pace. Wingers receive passes so quickly they could easily expose the defending team. For, Conte, it is a question of utilizing his much appreciated 3-5-2 or adapt to the English game with the conventional back 4 and a packed midfield as he is used to. The latter seems likelier.
Against the Hammers, Chelsea played a 4-1-4-1 system allowing Nemanja Matic to surge forward. Ngolo Kante was tasked with providing the protection for a slow-paced defense. Willian and Eden Hazard provided width with while Oscar supported Diego Costa through the middle.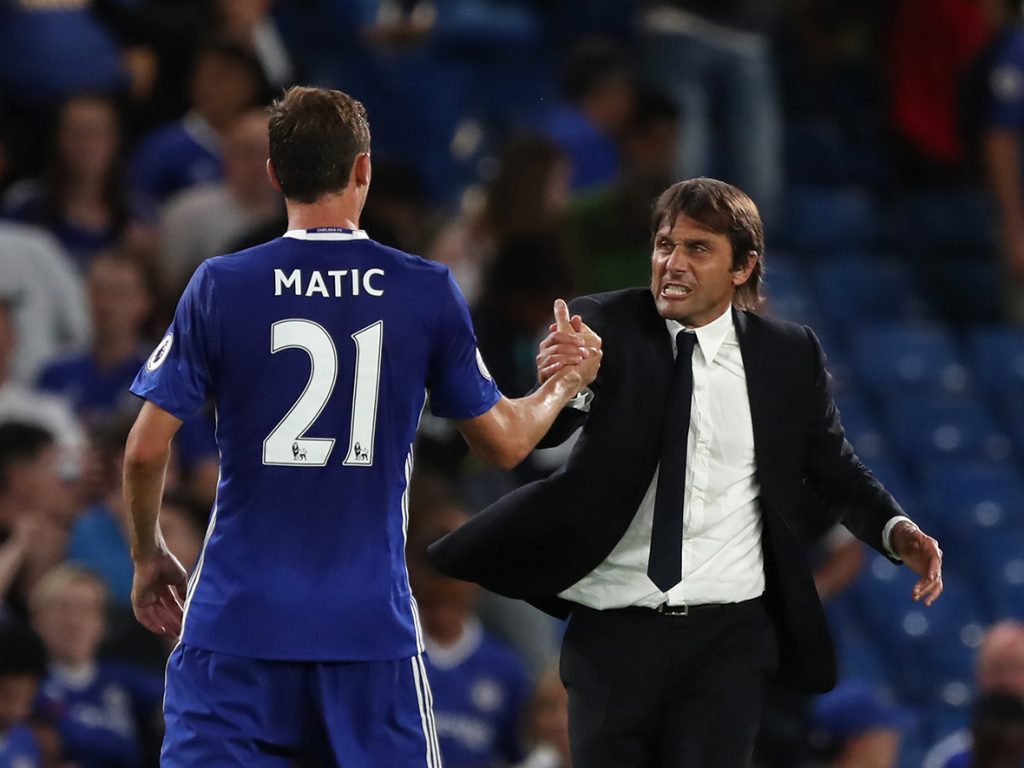 Towards the end of the game while the score was level, on came Michy Bastchuayi switching the formation to an effective 4-4-2 with two strikers. The winning goal arrived soon after with both strikers linking up impressively.
Conte might just stick to this going forward. He likes to play 2 strikers upfront. His teams don't create too many chances, so he prefers their conversion rate to be relatively high. This we saw with his time at the helm of the Azzurri.
What is evident is that Chelsea need pace in defense – one or two additions will be good. But with Kourt Zouma also on the books, one could suffice. This could make him even play a 2-4-4 system on the attack and 4-4-2 when defending. They have the resources in the midfield to enable such a transition.
With one game played and 3 points in the bag, it's still early days to make a specific call on Conte's plans but from what we've seen thus far, change has come to Stamford Bridge.
Article By: Akeem Dada @akhdah
Comments
comments