After the draws on Thursday, it is safe to say the 2016/2016 season of the UEFA Champions League has finally commenced. Outside one or two newcomers and a few exciting matchups, the draws served up nothing really surprising. Most notable however, is the number of absentees from this season's edition.
AC Milan:
NOTHING WAS THE SAME in Milan after the departure of Zlatan Ibrahimovic and Thiago Silva to the oil rich PSG. While this would have been managed better by a more diligent management, Silvio Berlusconi and Adriano Galliani simply failed to do much about it. Making up excuses which reeked of incompetence, they translated the same attitude to the transfer market. Not surprising that it translated to their European pedigree too.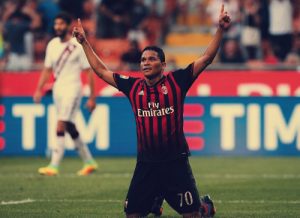 Chelsea:
After their victory in 2012, Chelsea have mirrored a club fallen from grace. They failed to qualify from the group stage in the following season and then got dumped out by Atletico Madrid in the 2014 Semifinals. The Blues were outclassed by PSG two consecutive seasons after and failed to qualify in 2016. This period also saw the dismissal of their UCL winning manager Di Matteo, a Europa League trophy won and most notably the rise and fall of Jose Mourinho. Really Bittersweet.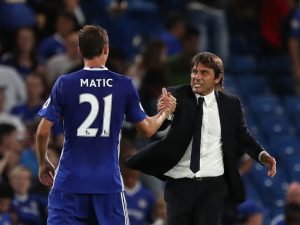 Wolfsburg:
Wolfsburg achieved fame for breaking the hegemony of German giants Bayern Munich over the Bundesliga. They won the league title in the 2008/2009 season for the first time. Among English fans, they achieved infamy by confining Manchester United to a 3rd placed group finish and the Europa League. However they have failed to qualify for this season's showpiece ending up disappointingly in 8th place in the league. It would be difficult to see how they could pick up especially after losing two key players in Kevin De Bruyne and Andre Schurrle. We wait.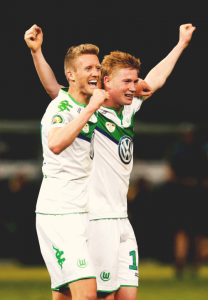 Manchester United: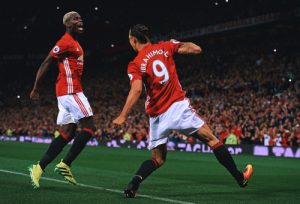 Since the departure of legendary manager Sir Alex Ferguson, Manchester United has failed to reach any dizzy height since then. During the ill-fated reigns of David Moyes and Louis Van Gaal, a period covering three seasons, Manchester United failed to progress past the First Knockout Round. Their absence however was conspicuous after they failed to qualify for the UCL; bettered by noisy neighbors Manchester City and surprise winners Leicester City. However with the arrival of Jose Mourinho and investment of more than £100 million worth of talent, they should be back soon enough.
Shakthar Donetsk:
Surprise, surprise. Ukraine's top team for many years under Paulo Fonseca has finally failed to qualify for the Champions League for the first time in a long time. Not surprising, seeing as the pedigree Mircea Lucescu brings finally left for Zenit St. Petersburg. They crashed in the Third Qualifying Round to Swiss outfit BSC Young Boys of Bern after a penalty shootout loss. While that would be upsetting for their fans, we could expect them back any time soon. Like next year.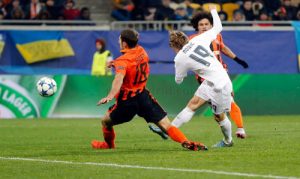 Schalke 04:
Schalke 04 has been the team that always brought a new exciting face to the Champions League season after season. Mesut Ozil, Julian Draxler, Ivan Rakitic, Manuel Neuer, Max Meyer and most recently Leroy Sane, have all been delightful revelations. However we won't be seeing the Gelsenkirchen outfit in the UCL this season as they could only achieve 4th place in the league.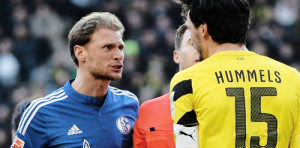 Inter Milan:
Like their Milan counterparts, Inter will be absent following a dismal league campaign in the 2015/2016 season. Their performances saw them ending up 13 points off a play-off spot. However with the incoming of talented Dutch manager Frank De Boer, they are expected to make a return to Europe's elite competition.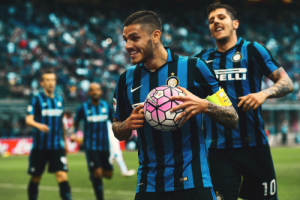 AS Roma:
I simply wonder if there is a worse way to comprehensively destroy your team than the way Wojech Sczcesny did. His horrific dash from his line to close down Miguel Layun was poor and set the stage for FC Porto's Champions League Playoffs win over AS Roma. This also ended any hopes of One Club man and legendary captain Francesco Totti winning a European trophy. What a legend. He would be sorely missed in the competition. As for the Giallorossi, It is hoped Luciano Spalletti can work the wonders required in Rome.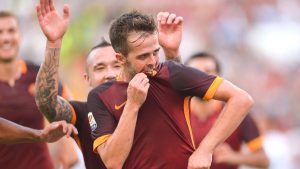 Article By: Nnamdi Chukwukelu, @NnamdiJuugo
Comments
comments