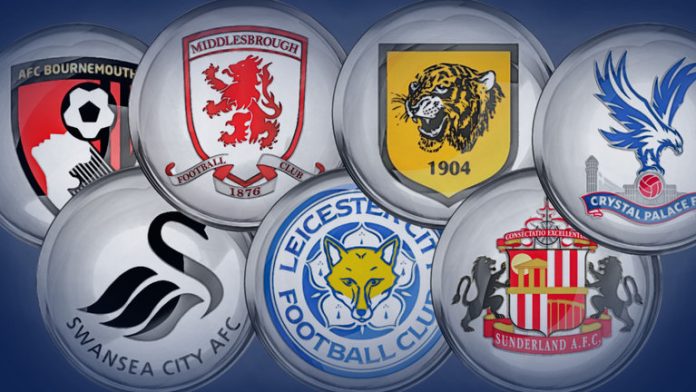 In the first part of this series, we looked at the top 6 teams & predicted their chances of reaching the Champions League next season. This part will focus on the the bottom 6 and boldly predict their chances of survival. There are, of course, the usual suspects (Hull, Sunderland) and surprise packages (Leicester) in this mix.
Sunderland
Oh not again! It's been like this for the past 5-6 seasons. But this time, the Black Cats may eventually swap positions with their North-East neighbours, Newcastle, come August. Things were looking optimistic at the end of last season when Sam Allardyce ensured Premier League status for another season and the club was looking forward to staking their place in the top flight. However, Allardyce took up the Three Lions' job and David Moyes took over at the end of the summer break. Moyes had very little time to mould the team before the start of the season.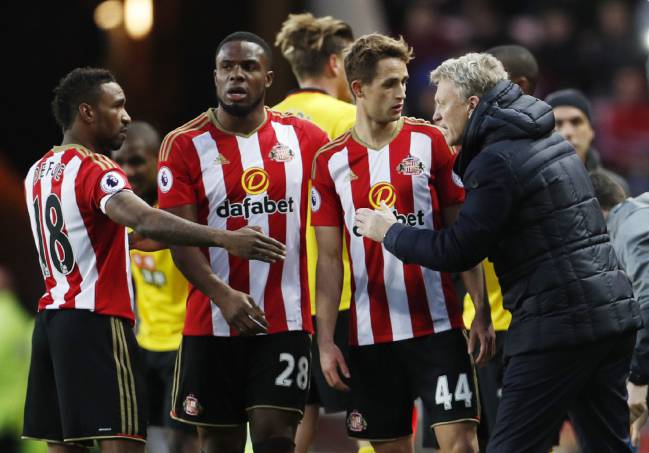 Some may argue he's had more than half the season with the team and had the opportunity to tweak the team in January. True. Sunderland's performance before January made them candidates for the drop already.  Before the turn of January, Sunderland got drubbed 4-1 at Turf Moor, ending the first half of the season with only 4 wins and 14 points. Their recent form hasn't improved much either, with 1 win in the last 5 games, 4 points out of possible 15. They won 4-nil against Palace only to lose by the same margin a week later at home to Southampton.
With 13 games left, there's still a lot of points up for grabs. Sunderland have got Everton, Manchester City, Burnley, Watford and Leicester in their next 5 games. If they can get 8 points  from those matches, with games against Leicester and Watford being must wins, they could be a bit optimistic especially if the teams around them continue to drop points. Anything less may spell the expected doom over the Stadium of Light. They have to hope Jermaine Defoe continues scoring goals too, as no one else has stepped up to help the team.
Prediction: Drop
Crystal Palace
The down fall of The Eagles looked likely since the second half of last season. In the 2016 calendar year, Crystal Palace only managed 27 points from 37 games; the worst outcome from the topflight. Things haven't looked better since Sam Allardyce took over the reins from Alan Pardew. Their defence has continued to ship in goals on a regular basis. Remember the 5-4 loss away to Swansea and the recent 4-0 home defeat to Sunderland? That has become a regular occurrence of a side that only last season, had one of the brightest starts to a Premier League campaign.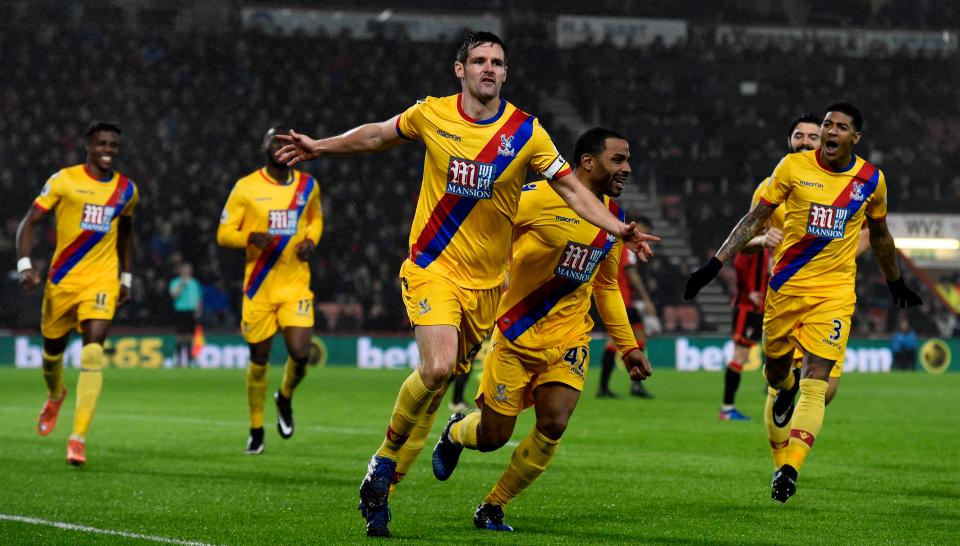 Their next three matches are Middlesbrough (H), West Brom (A) and Watford (H). The game against Boro, a relegation battle, would go a long way in determining whether Palace are set for the drop or not. Big Sam needs to work more on their defence to achieve what their next opponents have been able to do for a couple of games now – keep a clean sheet.
Prediction: Drop
Hull City
The Tigers seem to be under some resurgence since Marco Silva took over in January. A return of seven points from the last 5 games looks fair. It looked like they were going to be condemned after their last 4 fixtures were against teams in the top 6. But they drew against United at Old Trafford and shockingly beat Liverpool the at the KCOM. These wonderful results were sandwiched by 2 defeats to Chelsea and Arsenal, although their performances in those games weren't that bad. Their next 3 games will go a long way in lifting them out of the relegation zone, possibly. They play against Burnley, Leicester and Swansea – the latter two struggling for survival as well.  A possible 7 points haul from those 3 games and Marco Silva may just become their messiah.
Prediction: Survive
Leicester City
How did this happen? After the heroics of last season, the reigning champions are yet to score a league goal in 2017. They've lost their last 5 games and are just a point above the drop zone. A lot has been said about how the departure of Ngolo Kante has been a dire miss, but how does one explain the sudden drop in performances of the likes of Mahrez, Vardy, Drinkwater and the defensive paring of Huth and Morgan that conceded only 36 goals last season (second to only United's and Spurs)? This term, they have shipped in 43 goals from 25 games already! If this stat doesn't improve in the next few games, they may well be the first Champions to be relegated the Premier League era.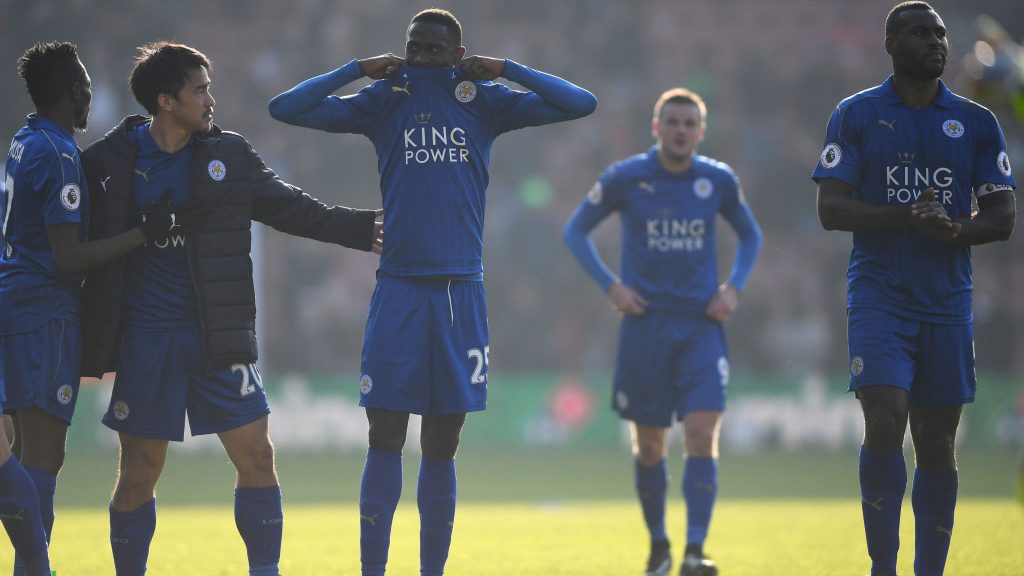 The Foxes have put up a fantastic showing in their maiden UCL campaign, but of what use is that if their home form is appalling? Daniel Amartey and Wilfried Ndidi have been brought in, in the Summer and Winter transfer windows respectively, yet their impacts have not been felt. Claudio Ranieri has said he needs to have warriors on the pitch like it was the case last season. But he's been sacked & there's a new man in charge. If they hope to survive, they must stick to this approach in their next few games starting with Liverpool.
Prediction: Survive
Middlesbrough
Boro have been in and around the relegation places for too long to not to be considered for the drop. They are just 2 points off the drop zone and performances have not improved. Yes, they continue keeping clean sheets and they may survive, but that has to be matched by scoring at the other end to ensure maximum points. Their stats of just 19 goals in 25 games, the lowest in the division, would surely ensure a drop if doesn't improve. Their next five games are against Palace (A), Stoke (A), Manchester United (H), Swansea (A), Hull (A). Three of these games are against fellow relegation strugglers. Taking points off them would go a long way in ensuring survival.
Prediction: Drop
Swansea City
The Swans, just like the Tigers, have been resurgent in the last couple of games. The appointment of Paul Clement certainly helped their survival chances. This is evident from the fact that they have won 3 games from the last 5. The win against Liverpool at Anfield was certainly spectacular.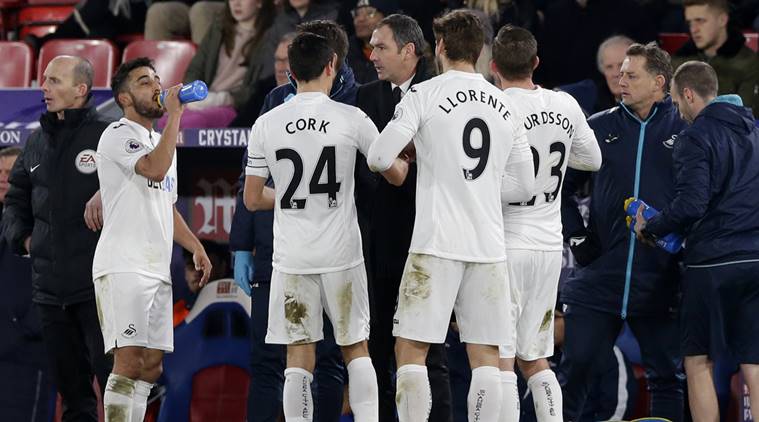 Gylfi Sigurdsson, one of the players of the season in my opinion, has been very instrumental. If he is not scoring the goals, he is providing assists or creating massive opportunities. He has also got a lethal striker in front of him in Fernando Llrorente. What has been very inspiring with this Clement's side is that performances have been up the notch and even defenders like Alfie Mawson are getting among the goals. Their next game is against the leaders, Chelsea and any performance close to what they showed at the Etihad earlier in February could see them come away with a point – that would excite the chasing pack at the top end of the table. The following 4 games – Burnley (H), Hull A), Bournemouth (A) and Middlesbrough (H), are all winnable games for the swans. We may, sooner rather than later, stop considering them as relegation candidates.
Prediction: Survive
Article By: Akeem Dada @akhdah
Comments
comments