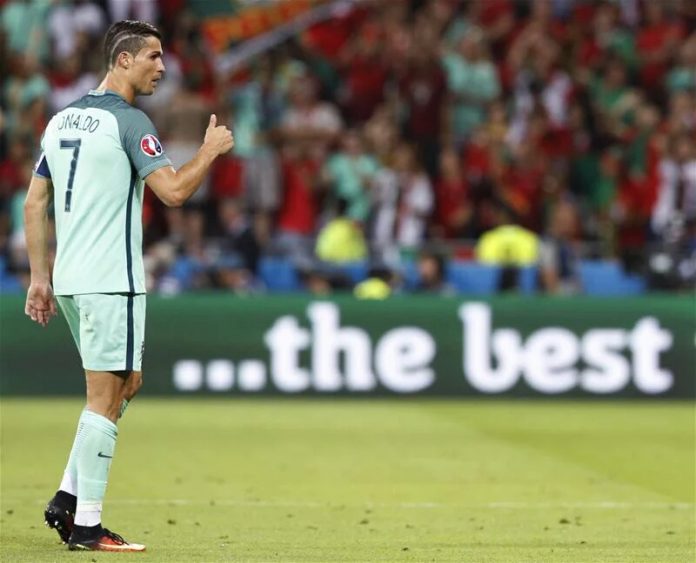 On Sunday, hosts  France face Portugal in the final of the European Championships and one player would be at the centre of it all, Cristiano Ronaldo. Ronaldo was at this stage in 2004 as a 19 year old teenager in a star studded Portuguese team led by Luis Figo. Portugal were hosts and had booked their place in the finals after defeating Netherlands 2-1. Ronaldo was on the losing side as Greece shockingly defeated Portugal 1-0.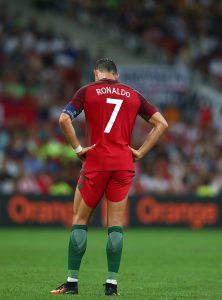 Ronaldo has gone on to win major trophies with Manchester United and Real Madrid including 3 Champions league titles and 3 ballon d'or awards but a trophy for Portugal has eluded him. Portugal have been major underachievers in recent years with their best performance asides the second place euros finish being a fourth place finish at the 2006 World cup. Then Portugal boasted of players like Luis Figo, Deco, Nuno Gomes, Pauleta and of course Ronaldo to mention a few. Today we see a different Portugal side. Ronaldo and Nani aside, the Portuguese team consists of largely mediocre and relatively unknown players. Joao Moutinho hardly plays for Portugal the same way he plays for Monaco and Ricardo Quaresma is more concerned with doing flicks and tricks for YouTube.

In all of this mediocrity, Ronaldo has stood tall, singlehandedly carrying his team to major competitions like the 2010 World cup and the 2012 euros. In the 2014 World cup qualifiers, Ronaldo scored a hat trick in the second leg tie against Sweden helping Portugal qualify for the World cup. Ronaldo also led his team to the 2016 Euros.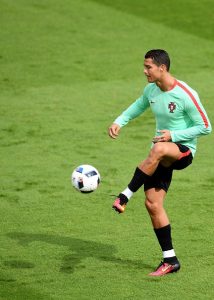 This year's Euros has been torpsy turvy for Ronaldo as he had a terrible first 2 games, missing a penalty against Iceland. As expected he got all of the criticism, but as Ronaldo always does he replied his critics with 2 goals and an assist as Portugal narrowly qualified for the knockout phase. He was influential again against Croatia and Poland despite having below par performances as Portugal struggled to win in 90 minutes. He scored the first penalty in the shootout win against Poland.

The semifinal against Wales was billed as a Bale versus Ronaldo clash with the two players being teammates at Real Madrid. Ronaldo literally rose up to the situation, showing incredible jump power to head Portugal into the lead. He turned provider for Nani three minutes later to crush Wales hopes of reaching the final.The 12 year wait was over. Portugal have once again qualified for the finals with Ronaldo at the centre of it all.
After being on the losing side in 2004, Ronaldo would be looking to make amends this time and lead his team to glory. This would definitely be his greatest achievement and surpass all he has won at Manchester United and Real Madrid. Also he would also want to have one over his 'rival' Messi who has failed in his bid to win a trophy for Argentina, losing three finals in a row. Above all this, he would cement his place as one of the greatest footballers in football history.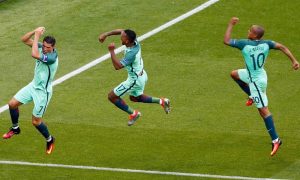 Article By: Hodovai, @Hodohvy
Comments
comments