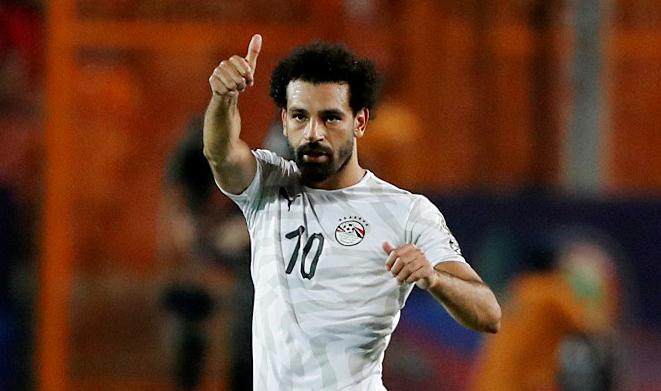 7-time AFCON champions, Egypt, qualified for the knock-out stages of the tournament only after two games and have so far proven to be strong contenders for this year's AFCON. The Pharaohs, with a 100% record (W3 D0 L0) are among the favourites and on course to be crowned champions for the record 8th time. While they have shown to be a powerhouse and have the support of the home crowd, the team seems vulnerable at the back – even though they are yet to concede a goal, reminiscent of their 2017 AFCON journey in which they didn't concede a single goal in the group stages too.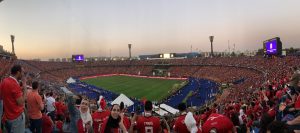 The Pharaohs may have not conceded a goal yet in the tournament, but statistically, they have been vulnerable at the back. In the opening game of the tournament against Zimbabwe, the Pharaohs won  1-0 thanks to Mahmoud Trezeguet's fine run and nicely placed shot in the 41st minute to give them the victory. Zimbabwe's goalkeeper, Edmore Sibanda, made heroic saves that could have increased the host nation's lead. But what was worrying was Egypt giving room to Khama Billiat and co to actually shoot at their goal. Zimbabwe had a total of 11 shots with two shots on target in that game.
The second group game was against DR Congo, and even though Egypt won 2-0, they needed their shot-stopper, Mohamed El-Shenawy, to be in imperious form as the Pharaohs allowed the Leopards rack up a whooping 19 shots and hitting the woodwork, TWICE! In the final group game against Uganda, the Egyptians didn't make much rotation as expected and their top players started at the back. Egypt won 2-0 in what they had to work really hard  to achieve. Uganda had a total of 17 shots with five on target, forcing Mohamed El-Shenawy to make a string of fine saves. The difference here was mostly quality, and Egypt didn't waste time in converting their chances when they came, as African's best and Liverpool forward, Mohammed Salah, scored a magnificently curled free-kick from 25 yards and El Mohamady's crisp low shot into the bottom corner from 12 yards was enough to wrap it up. 2-0.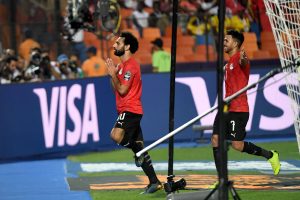 With teams like Zimbabwe, Uganda and DR Congo proving how vulnerable Egypt are at the back, combining a total of 47 shots conceded by Egypt in 3 games, compared to 2017 AFCON in which they conceded 26 shots in 3 group games despite playing against quality opponents like Ghana and Mali, it wouldn't be surprising if they are made to suffer when they face tougher and attacking  oppositions in the later stages of the tournament. Although they seem strong enough to contain pressure and continue to convert their chances, a vital requirement if they are to go all the way. The bigger question is, how well will they be able to keep higher quality opponents away from their goal area? Will they continue to work at soaking up pressure when they are up against other trophy contenders?
With an average of 53.7% ball possession in three games against Zimbabwe, DR Congo and Uganda, they seem unlikely to be able to keep the ball away from their opponents for long periods. That coupled with their knack to concede shots may spell doom for Javier Aguirre's men if they face the top-ranked teams in the tournament.
Article by: Clinton Samuel, @CleanThing_
Comments
comments